Richard 'Dick' 'Hawka' Edward Alberts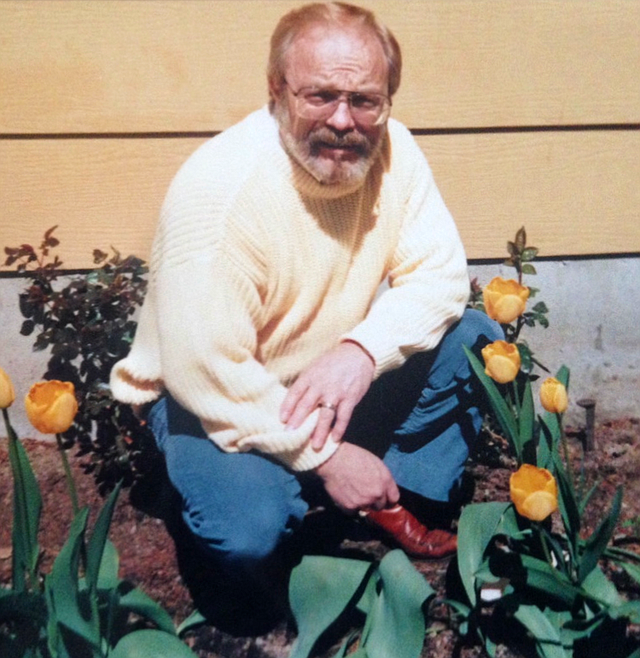 Richard "Dick" "Hawka" Edward Alberts passed away peacefully in the loving arms of his daughter, Robyn, on April 2, 2021, in Hayden, Idaho. He was 83 years old.
Hawka was born Oct. 26, 1937, in Ogden, Utah, to William H. Alberts, Sr. and Francine Alberts. He attended Weber High School and graduated in 1955.

He joined the National Guard when he was 15 years old after convincing the recruiter he was 18, and then went on to join the United States Marine Corps from 1955-1957, where he served in Japan.

After serving his country he attended Utah State College, in Logan, Utah, and Weber State College in Ogden, where he earned his associate's degree in marketing. He then returned to the University of Utah and earned a Bachelor's degree in Business in 1961. While attending school, Dick worked for Union Pacific Railroad as a fireman.
After graduation, Dick spent three months hitchhiking throughout Europe with a college buddy. He then relocated to Los Angeles, in 1962, where he met his first wife and gained employment with Fireman's Fund Insurance. This led to a partnership in Divine's Insurance in San Jacinto, Calif., where he resided for the next 20 years. He also was a partner at Sun City Insurance in Sun City, Calif.

While living in San Jacinto, Dick and his first wife adopted two baby boys, Brayton and Scott, in 1965 and 1967. They divorced after six years of marriage.
Dick met the love of his life, Rayleen, in San Jacinto and they were married on July 7, 1977 (7/7/77) at exactly seven minutes after 7 p.m. They were blessed with three more children: Alan, Robyn and April.

The family moved to Coeur d'Alene, Idaho, in 1983, where Dick founded Hayden Lake Insurance Service. He retired 20 years later. Dick enjoyed taking advantage of the lakes and rivers in North Idaho for fishing, hunting, camping and boating. He also enjoyed and loved the many friends he made through his bunco group.
Dick was a member of the Lions Club in San Jacinto, where he served as president. He also served as president of the Hayden Lake Rotary Club, where he was honored by receiving the Paul Harris Fellowship award. Dick attended various churches and loved preparing and serving communion at True North Church. Later, he attended Lake City Community Church.
Hawka was blessed with six grandchildren who he loved with all his heart. His world revolved around them and the joy and love they brought into his life.
Hawka was preceded in death by his mother, Francine; father, William H. Sr.; daughter, April I. Cleave and son, Brayton. He is survived by his wife of 44 years, Rayleen Alberts of Hayden; son, Scott Alberts and his wife, Melissa Schafer of Seattle; son, Alan Alberts of Denver; daughter, Robyn Ducote of Hayden; Keaunna Cleave of Hayden, who he adopted after his daughter, April, passed; grandchildren, Eryn Ducote, Kolby Cleave, Griffen Ducote and Brennen Ducote, all of Coeur d'Alene, and B.J. Alberts of Sacramento; brothers Bill Alberts, Jr. of Coeur d'Alene and Paul Alberts of Boise; sister and brother in-laws, Bonnie and Fred Boye of Queen's Creek, Ariz., and Ray and Sandi Bonner of Endicott, N.Y.
Due to the COVID-19 pandemic services are postponed and will take place from 2-4 p.m. on Sept. 12, 2021, at Q'emiln Park in Post Falls. Please bring your own lawn chair for seating. You may visit and sign his Bell Tower guest book online at www.belltowerfunearlhome.com.
In lieu of flowers, please send donations of any amount to Schneidmiller Hospice House or to the Michael J. Fox Foundation for Parkinson's.
---