James 'Jim' Fink, 70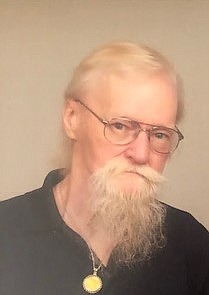 James "Jim" Fink, 70, a USAF (Ret.) Vietnam veteran of Coeur d'Alene, Idaho, passed away in the comfort of his home from complications of Agent Orange on Wednesday, March 31, 2021.
A celebration of life service will be held at 11 a.m. Saturday, April 10, 2021, at Bell Tower Funeral Home in Post Falls, Idaho. A reception will follow from 1 until 3 p.m. at the Best Western Coeur d'Alene Inn. Donations in honor of Jim's life can be made to the Inland Northwest Honor Flight (inwhonorflight.org).

Jim was born Jan. 17, 1951, in Wycoff, Minn., to Russell and Emma (Nagel) Fink. Jim was a kind and loving husband to the love of his life for 50 years, Kathleen (Bonbrake) Fink, and was an amazing father to his children and a wonderful grandfather to his four cherished grandchildren.

Jim served his country with honor in the U.S. Air Force, from 1969 to 1989. He enjoyed spending time with his family, friends, watching baseball and working in his garden.
Jim is survived by his wife, Kathi Fink; his daughter, Barbaraann (Fink) Witz and her husband, Randy Witz of Virginia; his son, James Fink Jr. and his wife, Angelica (Fuentes) Fink of Texas; his beloved grandchildren, Haylea (Andrew) Weidinger, Cody Witz, James Fink III and Dalton Fink; his great-grandson, Weidinger; his siblings, Laura Jean (Delbert) Lecy, David (Dawn) Fink, E John (Cynthia Heigl) Fink, Susan Fink and Daniel (Emma) Fink; 10 nieces and nephews, and nine great-nieces and nephews. Greeting him in heaven are his parents, Russell and Emma Fink and his sister, Janice Bedtke.
"I am going to a city
Where the streets with gold are laid;
Where the tree of life is blooming
And the roses never fade…
Loved ones gone to be with Jesus,
In their robes of white arrayed,
Now are waiting for my coming,
Where the roses never fade."
(Where the Rose Never Fades)
---