Harvey 'Jack' McNeel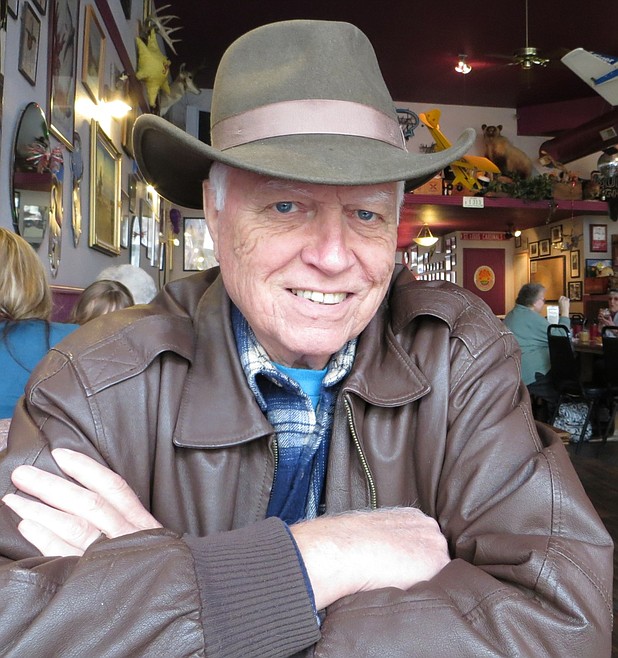 To all who knew him well, Jack was a gentle soul, a loving husband, a beloved father, and a cherished friend. Jack was born on Jan. 4, 1937, in Caldwell, Idaho, to Harvey and Karen McNeel. He had two older sisters, Margie and Dottie. Jack spent his summers water skiing on Payette Lake in beautiful McCall, Idaho. His youth was filled with hiking the hills and forests of southern Idaho, hunting, fishing and picking huckleberries.
Jack graduated from Caldwell High School in 1955 and attended the College of Idaho where he majored in biology. After college, Jack taught science at Caldwell Junior High School for two years before going on to Oklahoma State in Stillwater, Okla., where he received his Master's degree in animal biology. In 1963, Jack moved to Coeur d'Alene to work for the Department of Fish and Game.
From his first marriage two sons were born: Douglas and Brian. Douglas is a professor of medicine at the University of Wisconsin in Madison, where he leads research for prostate cancer. Brian is an optometrist with his office in Eagle, Idaho. In 2003, Jack married Jacqueline "Jackie" Aguilera and they shared 18 happy years together.

Jack was employed with the Department of Fish and Game for more than 31 years. At the time of his retirement in 1994, he was the communications director. He gave over 3,000 talks and classes as well as hosting a radio show, and he wrote for several newspapers for the five northern counties of Idaho.
He taught classes, not only in hunting and fishing but also on being a good steward of the land and wildlife, and to respect the rights of the landowners. Jack was in charge of the hunter's education program for most of those years.

Anyone who lived in Coeur d'Alene during those years knew the name, Jack McNeel. He was not only well known and respected in the Coeur d'Alene area, but also throughout the entire state of Idaho. The famed humorist, Pat McManus included a story about Jack in his book, A Fine and Pleasant Misery, entitled, "Goats Don't Say Cheese." When Jack retired from Fish and Game, he was given a magnificent five-inch thick scrapbook of just some of his numerous awards and certificates.
After retiring, Jack used his many talents to begin a new career in writing. He wrote stories about his love for wildlife and his interest in Native Americans for many publications, including Indian Country Today. He was one of their top writers, writing over 500 stories.
Over the last decade, he and Jackie traveled around the world, mostly in Europe and South America, gathering photos and stories as a team, Jack writing the stories and Jackie taking the photos.
While living in Coeur d'Alene, Jack was very involved with the North Idaho College Boosters Club. For more than 10 years, he and Jackie hosted students from all over the world. For those who could not afford to return home for the holidays, Jack and Jackie hosted them in their home. With Jackie, he made it a point to introduce these students to the many beautiful rivers, streams and picturesque lands in Idaho. Saying goodbye was never easy for their students, and many remain in touch through Facebook and other social media.
At age 84, Jack began to slow down due to health issues. He spent less time writing and more time reading books. People were forever coming up to Jack just to say hi, and Jack always greeted them with his big, broad smile and his soft, gentle voice. Jack died on March 21, 2021.
Jack McNeel was a good man and will be terribly missed by Jackie, his sons, his four grandchildren, his many friends, his neighbors and everyone whose lives he so deeply touched.
Yates Funeral Home has been entrusted with the final arrangements.
---