Rodney Ray Green, 79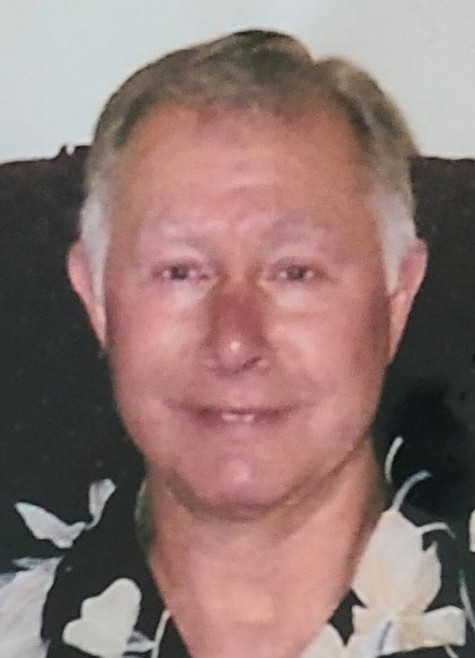 Rodney Ray Green, age 79, passed away Jan. 5, 2021, in Coeur d'Alene. He and his twin brother, Randy, were born Aug. 1, 1941, at Oslund Maternity Home in Coeur d'Alene, to Norman Green and Beatrice Pledger.
Rodney married his high school sweetheart, Sandra Kerschner, on Feb. 11, 1961. Together they had six children: twins, Cathlyn Green and Carolyn Gusch (Rich), Brenda Wonch (Allen), Michael Green, Rusty Green, and Janie Hungerford (Tom). He was preceded in death by his mother, father, and his infant son, Rusty, who passed in 1966. Rodney is survived by his wife, Sandra; his twin brother, Randy Green (Florida); his five children; seven grandchildren (Michelle, Harley, Lariesha, Kala, Alexandra, Shalonia and Chelsea); six great-grandchildren; his brother-in-law, Dennis Kerschner (Washington); cousins Danny Litzenberger (Post Falls), Dick Green (Spokane Valley) and Robert Green (Arizona); and six nieces and four nephews.
Rodney's ancestors came to America in 1629 from England. Rodney's great-grandfather, James Green, came to Coeur d'Alene in 1899 and his great-grandfather, Robert Durdy, came in 1901. Rod was a fourth generation resident of Coeur d'Alene. His great-grandchildren are seventh generation residents.
Rodney was a very hard worker. His grandfather, Cary Green, and father owned several grocery stores in town. He and his brother began working at the age of 6, candling eggs and sacking potatoes.
Rod continued working for the stores through school and after he was married. His father passed at age 42, and they sold the grocery store. Rodney, his wife, and children moved to Pasco, where he worked for Safeway. After two years they returned to Coeur d'Alene to work for 7Up. He later began working at Kaiser Mead until he retired in 2000. He graduated from Spokane Community College.
Rodney will be remembered for many traits, but most of all, he will be remembered for his kind and generous heart. He was the first one to pull out his wallet to help those in need. He donated monthly to charities that were close to his heart. He taught family to care for each other, and to give when they can. He was often described as "the kindest person I know" by his children and grandchildren.
Rodney was known for his wonderful stories of adventure. He could get a whole room laughing with his tales of alien abductions, friendships with spiders and UFO sightings. The more he saw everyone laughing, the more outrageous the story would become. He also loved to tell stories of his childhood and all the mischief he and his brother would cause.
Rodney's children and grandchildren all speak of his encouraging tone. He believed the best in everyone, and encouraged them to follow their dreams, no matter what that looked like.
Rodney will always be remembered by his kind and loving spirit, his unwavering encouragement, and his happy-go-lucky whistling each morning. Rodney made those he cared for feel loved, happy and supported. He truly was the kindest and gentlest of souls and will be missed by all who knew him.
Rodney's Christian faith was very important to him. His prayer was for people to repent and accept Jesus Christ into their lives as their lord and savior.
In 2018, Rodney suffered a major stroke, leaving him paralyzed on the left side. His family is very grateful for the care he received at Orchard Ridge Senior Living for the past two years.
The family held a private burial, and a celebration of life will be held at a later date. In lieu of flowers, donations can be made to Orchard Ridge Retirement Community or Hospice of North Idaho. Please view and sign Rodney's online guest book at www.englishfuneralchapel.com
---