Beauty and bullets, too
by
BILL BULEY
Staff Writer
|
September 26, 2020 1:06 AM
COEUR d'ALENE — Kim Layne has had some extra time in recent months, with so much canceled due to the coronavirus, so she's working on getting her Idaho enhanced concealed carry permit.
"I'm usually packing. I'm not today," Layne said Thursday as she sat in a coffee shop.
Kerri Damiano, sitting next to Layne, smiled at that comment.
"They love that, the Miss USA organization, a beautiful girl who carries a gun," said Damiano, Miss Idaho USA 1983 and one of only six Coeur d'Alene residents to capture the title. "Who doesn't love that? She's the perfect person to represent Idaho."
Layne, wearing a blue dress, admits she has good aim.
"The first time I shot a .22, I blew out the bull's-eye," she said. "It's a lot of fun."
"Who would think to look at her," Damiano said.
The 2020 Miss Idaho USA will be giving up her title Sunday, when the Miss Idaho USA and the Miss Montana USA pageants are held at Red Lion Hotel Templin's On the River in Post Falls.
It's a weekend of firsts, including:
• Miss Idaho USA Pageant held in North Idaho
• Miss Montana USA Pageant held in Idaho
• Miss ID USA and Miss Montana USA held consecutively on the same day.
Nearly 30 young women will compete in Miss Idaho USA and Miss Idaho Teen USA, which begins at 2 p.m., and about 25 young women will be in the Miss Montana USA and Miss Montana Teen USA, which begins at 6 p.m.
Layne is also emceeing this weekend for the Miss Idaho Teen USA.
"They're the most amazing young women we have in the country," Damiano said. "The quality of these young women, they're our future leaders."
The events are usually held in Boise and Missoula, respectively, but combined this year due to COVID-19 to save money and time. Idaho and Montana are the only two state pageants being held before the Miss USA pageant. This means the current queens will give up their title to a successor, but will then travel to Memphis, Tenn., to compete representing their state at the national level.
Contestants will compete in swimsuit, evening gown and interview categories, for scholarships and cash prizes.
Tickets are available at missidahousa.com.
The Miss Idaho USA pageant includes two young women from North Idaho, Kaitlyn Bunes and Kaity Widmyer.
Bunes, of Coeur d'Alene, is working toward her college degree in business administration. She enjoys volunteering in her community at her church as well as with veterans and at-risk youth programs. Bunes is an advocate for mental health awareness and suicide prevention. 
Widmyer, of Twin Lakes and the daughter of Coeur d'Alene Mayor Steve Widmyer, is an honors graduate of Wofford College, and earned degrees in French, finance, and accounting. She is an Idaho native with over 10 years of fashion business experience and is in the process of expanding her clothing store to multiple locations.
Damiano is in town to train Layne for the Miss USA Pageant — which has been delayed several times — on Nov. 9 at Graceland.
Prizes and scholarships there are in the hundreds of thousands of dollars.
"Miss USA is the Super Bowl for us," Damiano said. "Girls train for years and years and years."
Damiano, Global Beauty Awards recipient of Best Pageant Coach 2020 and Best Pageant Judge 2018, recalled winning the Miss Idaho USA title in 1983. She used it as an opportunity to influence the lives of others through her testimony.
"For me, it was a ministry. I felt like it was something God called me to do," she said.
Layne was born in Mountain Home and graduated from Skyview High School in Nampa.
At the urging of friends, she entered and won the Miss Idaho Teen USA In 2012.
The 26-year-old is today a doctoral candidate in veterinary medicine at Washington State University and is also finishing up a master's degree in public health.
A barre instructor, Layne works out religiously, studies endlessly and yes, she does eat junk food now and then.
Such is her schedule she'll at times be running on the treadmill while studying, or running from the lab to a pageant appointment.
She hopes to merge her interests of science, health and entertainment — she has done modeling — and love of animals into a career.
Meantime, she loves what comes with being Miss Idaho USA, the adventures, the journeys, the opportunities and the people she has met along the way.
"It helps me express parts of me I don't get to express when I'm in scrubs," she said.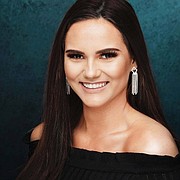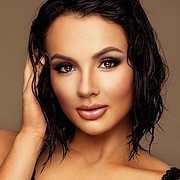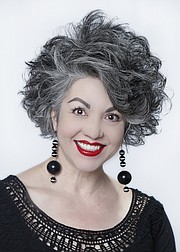 Recent Headlines
---