Blazen Divaz bring out the smiles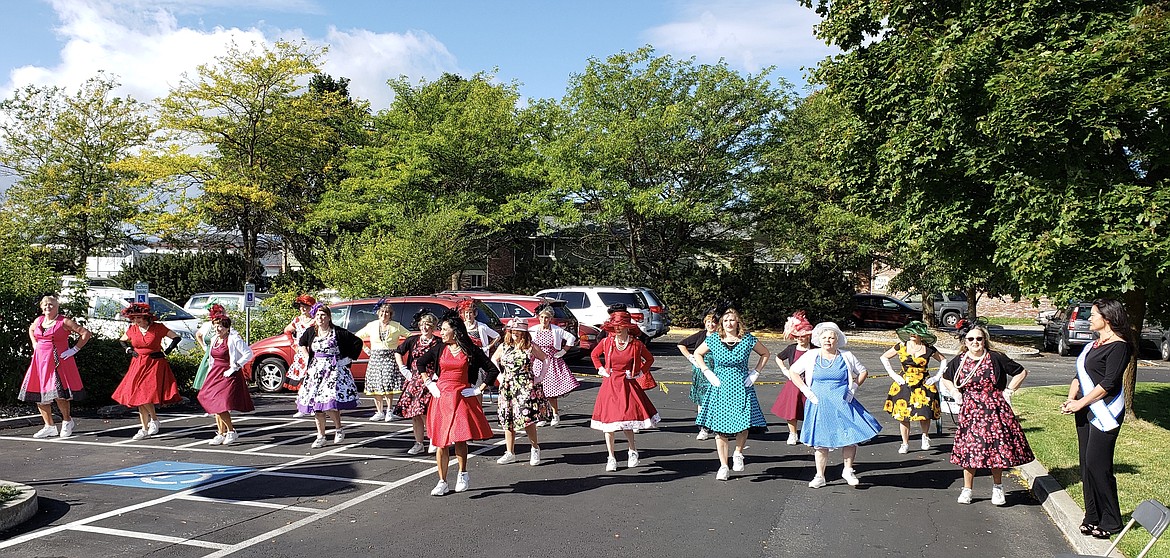 The Blazen Divaz performed Thursday for residents at Brookdale Senior Living.
|
September 25, 2020 1:00 AM
COEUR d'ALENE — The skies cleared Thursday morning, bringing out the Blazen Divaz to Brookdale Senior Living following an invitation the Divaz just could not decline.
John Parmann, president of the Blazen Divaz, received the call. He was told the COVID-19 quarantine has impacted Brookdale residents, who were in need of some social refreshment, albeit following social distancing guidelines. And what better group to make the request to but the Blazen Divaz?
With most parades and fundraising events canceled, the Divaz were happy to deliver just what the doctor ordered. The Brookdale parking lot was cleared and the Divaz came in numbers, wearing colorful costumes that fit perfectly with the musical selections, choreography and music from the past decade of parades they've participated in across the country.
The residents were ecstatic with the spectacle and wanted more, which the Divaz readily provided. Brookdale Social Coordinator Larry Kay concurred, saying: "This is exactly what they needed."
---