Leigh Oscar Ufford, 77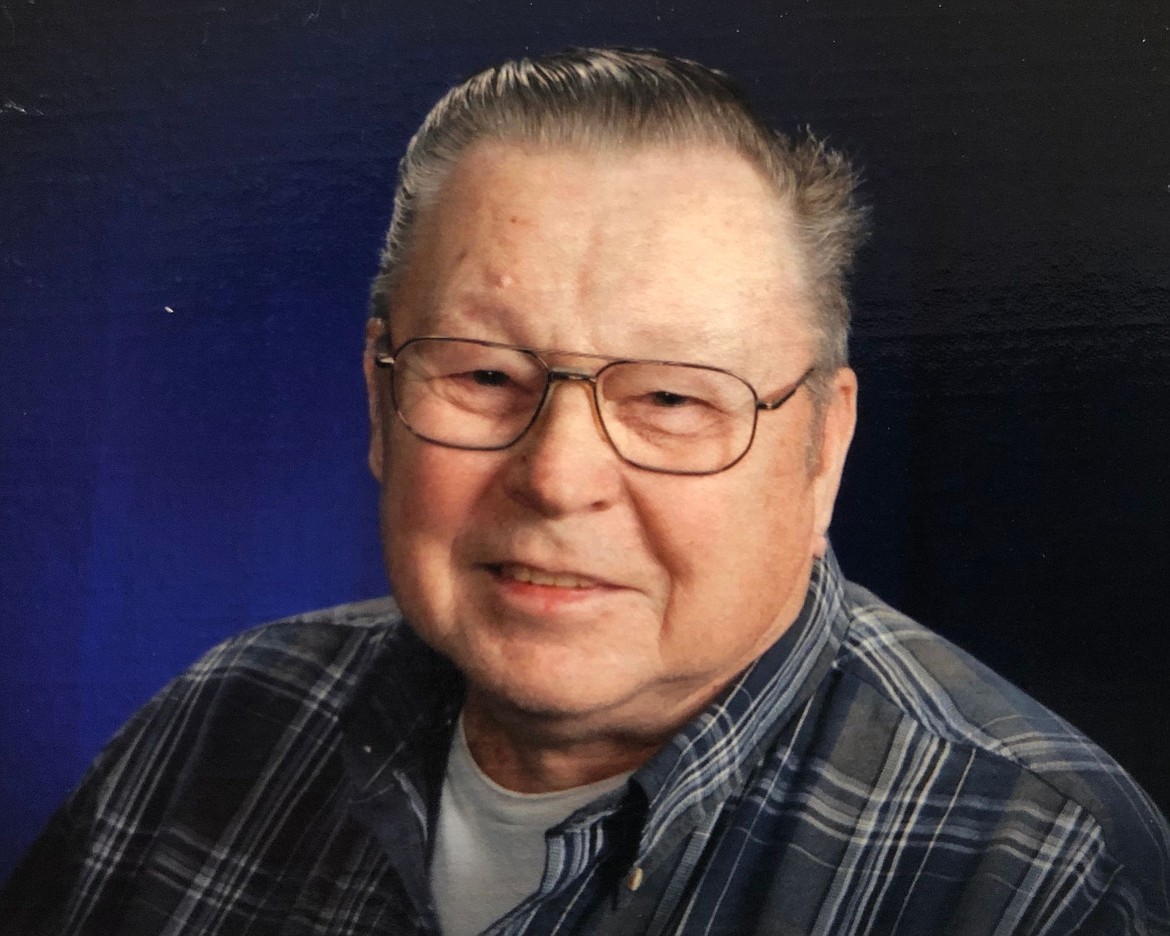 |
September 23, 2020 1:00 AM
Leigh Oscar Ufford, 77, passed away peacefully at Hospice of North Idaho on Sept. 12, 2020, with his wife and daughter, Pam, by his side.
Leigh was born on Sept. 9, 1943, in Coeur d'Alene, to Robert and Edith Ufford. Leigh attended school in the Silver Valley, St. Helens, Ore., and Coeur d'Alene, where he graduated from Coeur d'Alene High School in 1961. He also completed a two-year forestry course at North Idaho College in 1968. Though completing his formal education, he said most of his schooling came from the School of Hard Knocks.
Leigh was a lifetime member of Coeur d'Alene Bowmen and in younger years, a member of Search and Rescue, Coeur d'Alene Eagles, and the Loggers Association.
Leigh married his high school sweetheart, Janice Russell, on Sept. 17, 1961. In younger years they spent their time on the back of a motorcycle and dancing the night away. Together they made their home in Coeur d'Alene, where they raised two daughters, Jana Lee and Pamela Mae.
In 1985, the Uffords moved out to the country where Leigh enjoyed the rest of his life, watching the wildlife roam and the tamarack trees change color in the fall. This year Leigh and Janice would have celebrated 59 years of marriage.
Leigh had a long list of hobbies he enjoyed including hunting, fishing, smoking blueback, playing cards, shooting pool, and making things for people he loved. He made more than 100 custom knives for friends and family. Most of all he loved spending time with his family, friends and pets, enjoying a meal of fried chicken, spuds and gravy, apple pie, and homemade ice cream.
Leigh worked hard throughout the years and always said he wished he would have worked less and played more. His first paying job as a boy was peddling the Coeur d'Alene Press. He delivered the paper for four years and went through a lot of bicycles. He also mowed lawns, cut limbs, toppled trees with an ax and picked rocks out of farmers fields.
In 1959, he went to work for Albertsons as a box boy, making $3.50 an hour. Leigh worked for the Forest Service from 1964-1968, clearing brush, planting trees and fighting fires. During his time with the Forest Service, the Uffords lived at the Magee Ranger Station. In 1969, Leigh established Ufford Logging, which came with more than 30 years of hard work, sawing, driving trucks, skidding and heartache. Leigh was very particular and took pride in a job well done.
On Oct. 10, 1983, Leigh's younger brother, Robby, was killed while working for Leigh while falling trees. Though Leigh never got over the loss of his brother, he finished the job and continued to log until he retired.
Leigh is preceded in death by his parents, Robert and Edith Ufford, and his brother, Robert Nicholas "Robby" Ufford. He is survived by his wife, Janice; daughter Jana (Brad) White of Sagle; daughter Pam (Steve) Schlepp of Hayden; grandson, Justin (Megan) Schlepp of Hayden; sister, Bonnie (Bob) Schaffner or Post Falls; nieces, nephews, and "Special Kids" Julie (Rusty) Foster, Kevin (Desiree) Howard and Warren (Melissa) Howard.
Services for Leigh will be held at 1 p.m. on Thursday, Oct. 1, 2020, at English Funeral Chapel, 1133 N. Fourth St., in Coeur d' Alene.
In lieu of flowers, please make donations to the charity of your choice. Due to COVID-19 restrictions and vulnerable loved ones, we ask that only family and close friends attend. Masks are required. Services can also be viewed on English Funeral Chapel Facebook Page. To see Leigh's online memorial and to leave a message for the family, please visit www.englishfuneralchapel.com
---