County trying to help broadband needs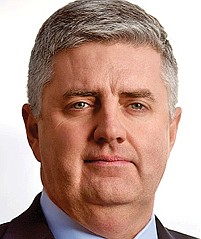 by
MADISON HARDY
Staff Writer
|
September 16, 2020 1:00 AM
More than ever, connection to broadband services like wireless internet and cell service are basic human needs. Kootenai County was granted 17 household broadband applications by the Idaho Department of Commerce to aid these households, but the projects are running out of time.
Much like the University of Idaho, Kootenai County organizations like The Coeur d'Alene Tribe and the city of Athol are receiving pushback from Spectrum Pacific West to receive CARES grant funding. Spectrum — an internet, phone, television, and wireless service provider — has appealed 14 of the 17 applications not once, but twice.
The Idaho Broadband Grant Program aims to provide funding to public organizations for purchasing broadband in infrastructure, equipment, and services from private internet service providers. With increased access to these services, the Department of Commerce hopes to establish better distance learning resources, telehealth, public safety, e-commerce, and overall general well-being.
Intermax, a North Idaho company that provides broadband services to the Inland Northwest, has partnered with Kootenai County to initiate the grant's projects.
Based on Intermax and the Federal Communications Commission's service maps, applications were submitted to improve poor broadband access in places like Athol, Mica, Cougar Gulch, Bayview, and Hauser.
"These are just areas where there has not been historically good internet," Intermax President Mike Kennedy said.
"Some places because of the density of houses, it is more expensive to implement broadband services."
With the majority of its clientele living in the Panhandle counties, Kennedy said Intermax recognizes the reality of North Idaho's broadband inaccessibility. After many people switched to remote work and schooling due to COVID, Kennedy said it's now more important than ever to have reliable connectivity.
"This pandemic changed many ideas about how much internet is needed at home," Kennedy said. "Before, some people didn't care about how much access they had. Now because of remote working and school transitioning online, it is critical."
Charter Communication, the parent company for Spectrum, said they appealed the grants because of their current service options in the county.
"In areas with an existing provider offering high-speed broadband service, like Spectrum, access to telework, telehealth, and distance learning already exist," Spectrum's appeal to the Idaho Department of Commerce said. "Subsidizing other projects in these areas run counter to the underlying purpose of the CARES Act and the Grant program. The Kootenai County and Coeur d'Alene Tribe applications fail to meet that criteria."
All project expenses are reimbursed through CARES dollars; however, the services need to be fully operational by Dec. 15 to be repaid. Intermax is scheduled to complete a few of its broadband towers within the next 10 days.
"The projects are already well underway, and we've spent millions of dollars trying to get them up and running," Kennedy said. "It's a lot of work to do in four months, but we will try and keep focused."
Kennedy said that both Intermax's and Spectrum's lawyers have been in contact, but it is in the Department of Commerce's hands to determine the future of the CARES grants.
"The bottom line is there are thousands of people in Idaho and in Kootenai County that need broadband and can't get it," Kennedy said. "I hope that the Commerce Department rejects Spectrum's petition, and we can continue to put that money into getting people good, reliable internet."
---