New den for NExA Otters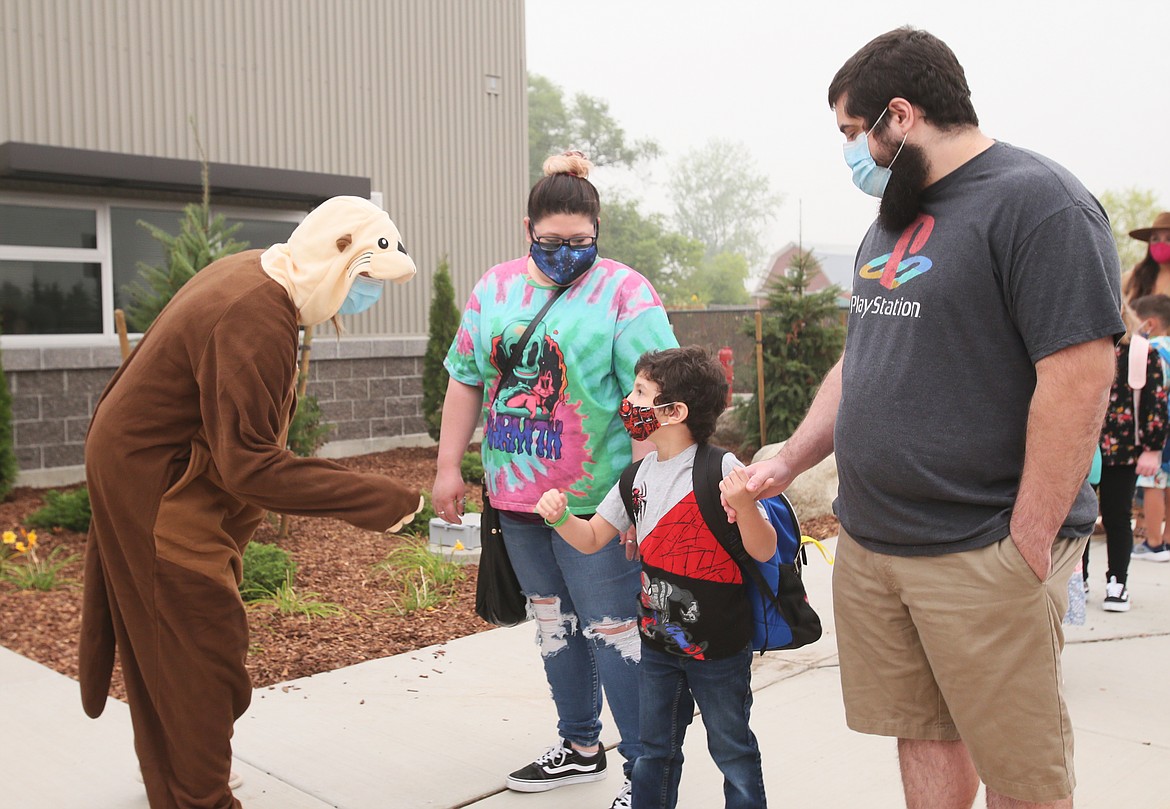 Northwest Expedition Academy PTA President Jessica Gaby, sporting her otter pride, welcomes kindergartner William Bailey on the first day of school for the Coeur d'Alene School District on Monday. William is seen here with parents Katie Conde and Isaac Bailey.
DEVIN WEEKS/Press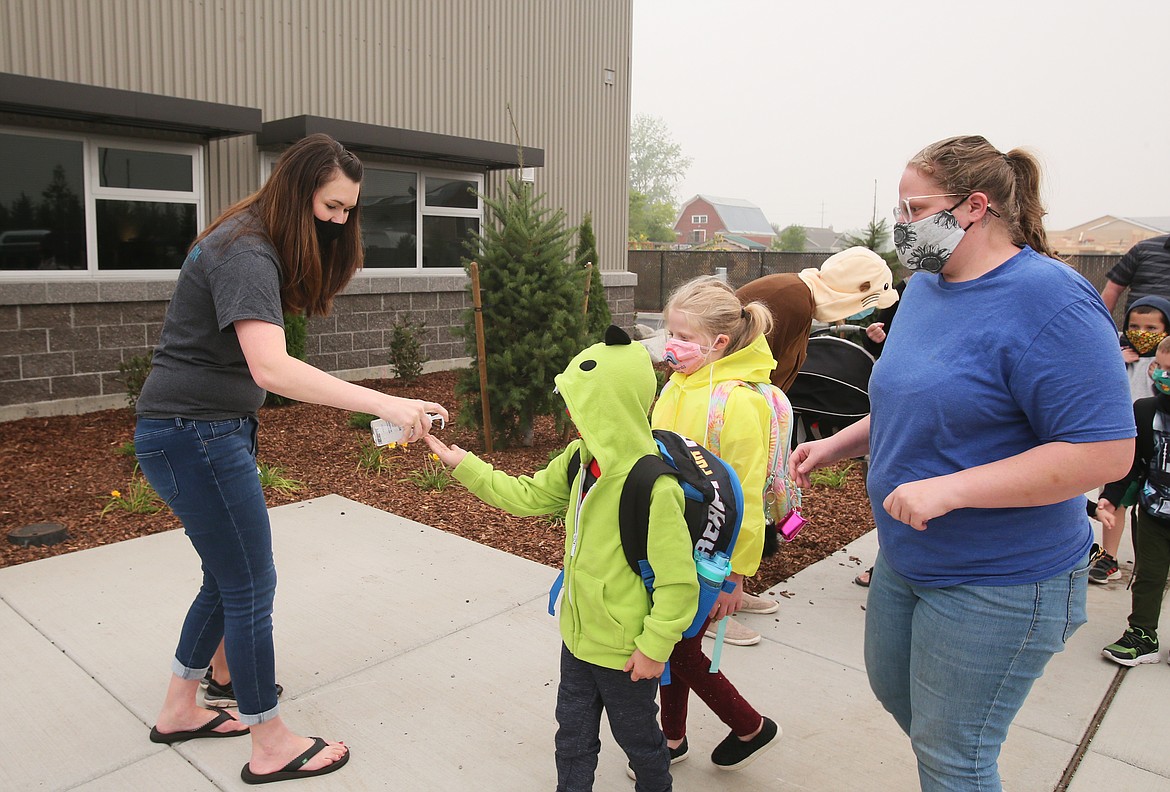 Elise Smith, PTA treasurer for Northwest Expedition Academy, gives everyone a squirt of hand sanitizer as they wait in line to enter the building on the first day of school.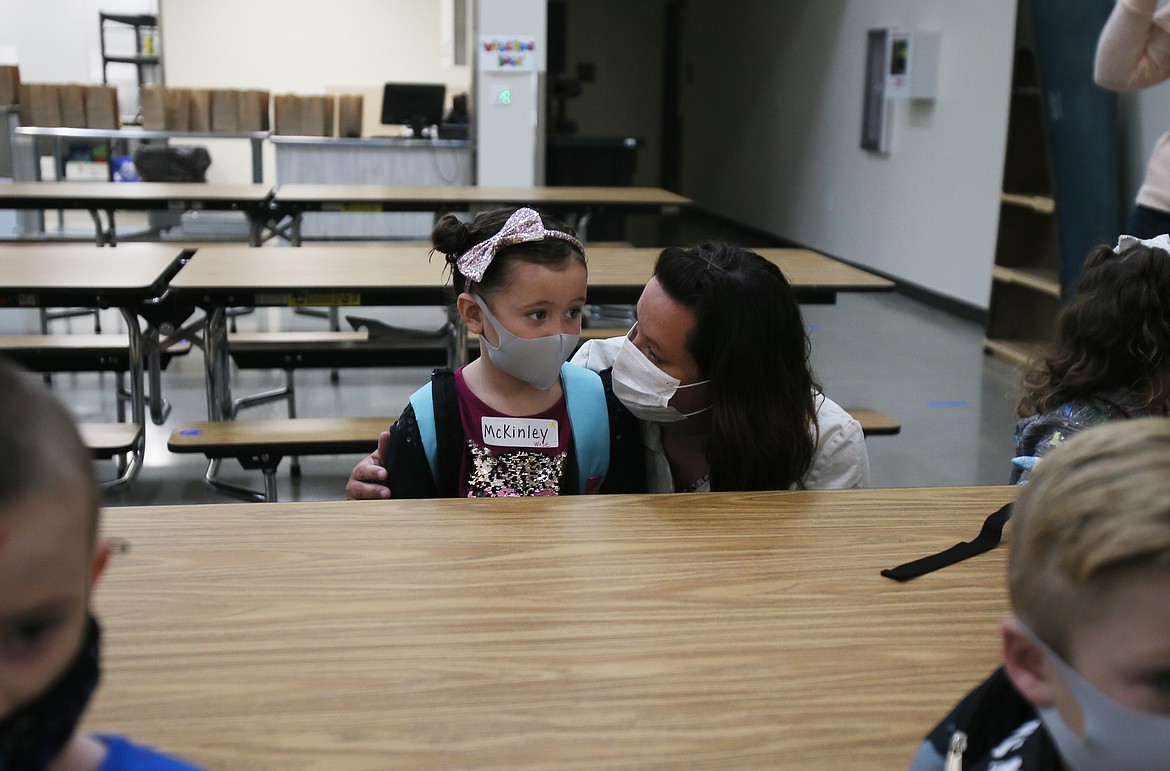 Irene Kloos comforts daughter McKinley Kloos as she starts her first day of kindergarten at Northwest Expedition Academy on Monday.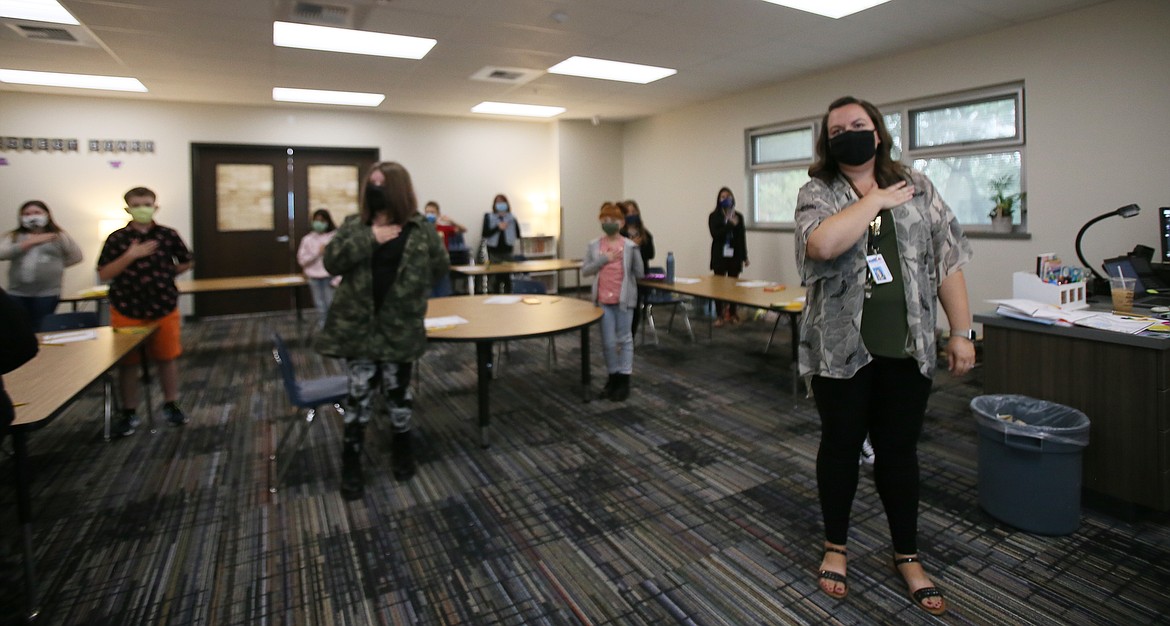 Fourth grade teacher Jessica Johnson, right, leads her class in the Pledge of Allegiance on the first day of school Monday at the new Northwest Expedition Academy on Prairie Avenue.
Previous
Next
by
DEVIN WEEKS
Staff Writer
|
September 15, 2020 1:09 AM
COEUR d'ALENE — The air was heavy with smoke Monday morning as students made their way to the entrance of Northwest Expedition Academy.
It was a welcome sight as children waved to old friends, made new ones and walked into a sparkling, brand-new school building. It was the first time many of the kids had seen each other or been in school in person since coronavirus locked down the world in March.
Incoming fifth-grader Mason Kelly accompanied his fourth-grader sister, Miranda, on the first day of the new school year.
"I'm nervous," he admitted, his eyes smiling.
Miranda said she was looking forward to "just seeing my old friends."
It seemed many had butterflies in the stomach as the 2020-2021 school year commenced, including mom Elena Colman and son Conner Colman, who just started fifth grade.
"He's a little nervous," Elena said. "He's my baby; he's my youngest. My daughter's going into sixth grade and now she's middle school."
The Colmans just moved to Hayden from Plummer.
"This is kind of a big change for us," she said. "It's a little scary for a mom, you know, but I think they're going to be OK."
She said the kids have expressed concern about being behind academically since they didn't get to finish last year as planned.
"I told them, 'You'll be OK. Don't feel like you're alone if you're behind a little bit, because you're not. Everybody is," she said. "We're going to put a little more effort into the beginning of school this year. They're like, 'Why can't we go five days a week?'"
Kindergartner William Bailey, in a Spider-Man mask and T-shirt, had a different answer when asked how he was feeling on the first day of school.
"Handsome," he said.
NExA PTA President Jessica Gaby wore an otter suit as she welcomed students to the school while treasurer and NExA mom Elise Smith went down the line and gave parents and students palms full of sanitizer.
"We're really excited to see them back," Smith said. "I'm just really excited about the first day of school. The building is beautiful. We have loved NExA with the project-based learning. My kids are very excited to come back."
A smile could also be seen in Superintendent Steve Cook's eyes above his mask as he walked through the new school.
"We're just glad to have kids back," he said. "It makes all the hard work this summer worth it."
Principal Bill Rutherford said his school over-planned for everything, just not the smoke.
"We call it 'Smokenado,'" he said. "We just adapted."
NExA went from having a capacity of about 320 students at the former school site on Government Way to nearly 550 students in the new building.
"It's been an amazing start," Rutherford said. "We had lots of parent volunteers outside to help get everybody situated. Our PTA was amazing. All of our staff, they have been working every weekend and every night to get ready. They are super prepared. They just want the kids in the classrooms."
After school let out, fourth-grade teacher Jessica Johnson said it had been a great day.
"Everything went way smoother than I anticipated," she said. "The kids were excited to be here. They were eager to learn about everything we're doing.
"I'm just thankful they're back and we're teaching them in our classrooms again," she continued. "They've been super resilient and adaptable, and you can tell they're excited to be back here, too."
STAYING INSIDE
All Coeur d'Alene schools kept students indoors on Monday because of the smoke and poor air quality. Recess and P.E. classes for elementary schools were indoors. Mask breaks were held indoors in larger spaces.
Air filtration systems were upgraded at all of the schools this summer. Indoor air quality in school buildings is being monitored.
The district is encouraging families to limit time outdoors and for parents to consider giving their students a ride to school if they normally walk or bike. If they ride the bus, consider waiting with them in a vehicle at the bus stop.
For those who prefer to keep their child home because of the air quality, notify the school office for an excused absence.
Info: 208-664-8241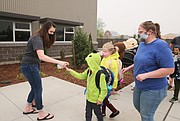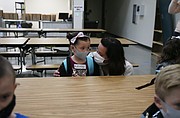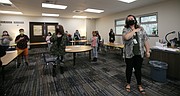 ---