Movers and Shakers
|
September 15, 2020 1:00 AM
Orchard Ridge Senior Living has elected three new members to its board of directors.
Mike Wilson is a semi-retired corporate financial consultant. He was raised in Coeur d'Alene and graduated from the University of Idaho. After working in public accounting in Seattle, he moved back to Coeur d'Alene in 1988 and spent 12 years as CFO of Advanced Input Devices.

He is a member and past chairman of the Idaho Health Facilities Authority. He previously served on the Idaho Department of Commerce Global Entrepreneurial Mission Board, UI Laboratory of Applied Science & Research Board, UI College of Business and Economics Advisory Board, University of Washington Tech Transfer Advisory Board, and the UI Alumni Association, including one year as president. In addition to membership on the board of the UI Foundation he served as the interim Executive Director, and also volunteered for two different terms on the St. Pius X Finance Council.
John Swallow is a business owner and entrepreneur in the real estate, mining and high-tech industries. He has led fundraising efforts for both private and publicly traded companies and advanced publicly listed companies to senior exchanges in the U.S. and Canada. John is a principal of McAllister Technical Services, a well-established Coeur d'Alene-based company focused on the design and manufacture of surface science testing equipment. He was a local residential real estate appraiser for 15 years and completed over 3,500 appraisals.
In recent years, Swallow has spearheaded a handful of preservation and renovation projects with the backdrop of restoring historical integrity and a focus toward future business use. He holds a B.S. in finance from Arizona State University and is currently the CEO of New Jersey Mining Co., an Idaho-based gold company, and co-founder and chairman of Continuous Composites, a local 3-D printing company.
David Bobbitt was born and raised in Coeur d'Alene. After high school he attended the University of Montana, where he graduated with a degree in finance with a minor in economics. As a commercial lender with First Interstate Bank, Bobbitt specializes in creating loan and deposit solutions for businesses. He understands the unique needs of our market area and is involved in the community through a number of nonprofits such as the Coeur Group, the North Idaho Fair and Rodeo Foundation and the Coeur d'Alene Downtown Association.
"With the addition of John, David and Mike to our Board, we are in a strategic position to grow and to meet the demand for more charitable care and housing for older adults," announced Ann Johnson, executive director of Orchard Ridge Senior Living. "I am thrilled to have their leadership and vision on our Board!"
• • •
If you have a new, relocated or expanded business, or announcement of events, promotions or awards, The Press wants to let our readers know. Email the details to Hollyp@cdapress.com.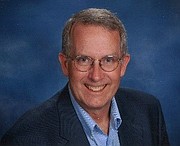 ---