Cd'A Fire putting in elbow grease for new boat garage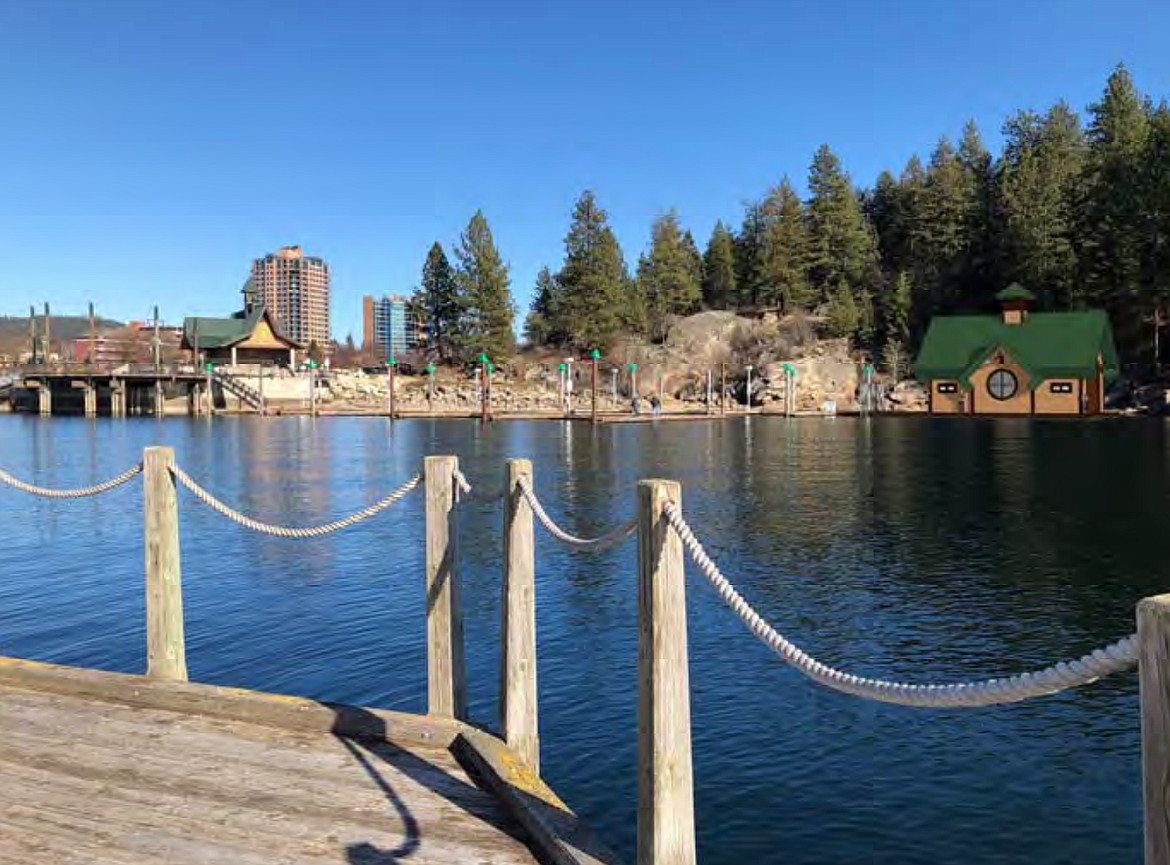 A digital rendering of what the new Coeur d'Alene Fire boat garage will look like. The lowest estimate came in well over the city's initial $250,000 budget, forcing the fire department to trim costs, in part by doing some of the electrical work on its own.
by
CRAIG NORTHRUP
Staff Writer
|
September 15, 2020 1:00 AM
With its City Council's blessing, the Coeur d'Alene Fire Department is hoping to install its newest boat garage before the waters it's charged with protecting freeze over.
Ken Gabriel, chief for the Coeur d'Alene Fire Department, will ask the City Council for $335,000 to spend on the new fire house, a sharp rise from the $250,000 the council approved back in June to cover the costs of construction plus any overages. Gabriel said the construction company worked with the city to cut some costs.
Verdis Construction submitted the lowest bid for a new boat house, coming in originally at $372,782. The only problem: In June, council allowed for up to $250,000 for a project estimated to cost around $220,000. Gabriel said his team and Verdis leadership worked together to get the price down to $273,061.
"Verdis has been awesome with us," Gabriel acknowledged. "They sat down with us and helped us look at different options. We were nowhere close to that ($220,000), so they really sharpened their pencils."
Part of that sharpening will include some elbow grease on the part of the city, which will use some of its in-house knowledge to install security and electrical. The fire department will cut back on a few other details, as well, Gabriel said, including some interior materials.
Troy Tymesen, city administrator, said the $335,000 was a just-in-case cost, but that the boat garage project — Station 5, as it will be called — will be closer to the $273,061.
"That ($335,000) is a high-water mark," Tymesen said. "That would take care of the impact fees, but we're going to keep it less than that."
Time is now of the essence. Engineers estimate the boat garage will take up to four months to build, stretching the timeframe into mid-January. Both Gabriel and Tymesen said the sooner the city can move forward, the better.
"It gets awfully cold on the lake," Gabriel told The Press. "I don't think Verdis wants to put framing up when the water's freezing."
Gabriel will ask for the additional funds in a presentation tonight at the City Council meeting. The meeting, located at the Coeur d'Alene Public Library, starts at 6 p.m.
---