David Lee Watts, 85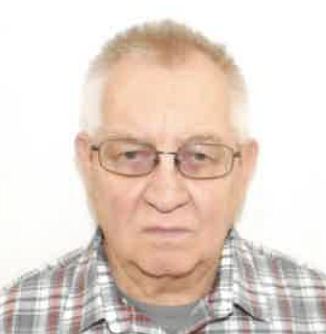 |
September 14, 2020 1:00 AM
David Lee Watts was born to Ernest and Ethel Watts on Jan. 25, 1935, in Blackfoot, Idaho. He passed away on June 13, 2020, at the age of 85, in Coeur d'Alene, Idaho.
David Lee and the Watts Clan moved from Blackfoot to Coeur d'Alene in July 1941. Lee was 6 years old and one of nine siblings, along with his mother, who made the trip in a 1936 Ford. At the time of the move, his dad was in Coeur d'Alene working as a mechanic at Elliot Motors. His oldest brother was in the Army and his youngest brother was born a year later (1942) in Coeur d'Alene.
Lee graduated from Coeur d'Alene High School in 1953. In 1956, he joined the Army and served 20 years. Although his dad and all his brothers served, Lee was the only one to make a career in the military.
Lee's father, Earnest, served in World War l and fought in the trenches of France. His three oldest brothers, Jim, Sheldon and Larry, served in the South Pacific during World War II. His next older brothers, Dean and Warren, served during the Korean War. Lee and his youngest brother, Bob, served during the Vietnam War. Lee's time was spent in Germany and Vietnam.
While in Germany, Lee met and married Johanna Charlotte Luise (Bosch), in 1959. Johanna had two daughters, Gudrun and Edith. They gave Lee a head start in beginning his family. Lee and Johanna were later blessed with two more daughters: Yvette and Sophie.
Upon retiring from the service, Lee and Hannah moved to Coeur d'Alene. Lee remained at his home on Ninth Street in Coeur d'Alene until his death in June. Lee, like many, was fortunate to reside and work in the Coeur d'Alene area with its lakes, rivers and forests being available for public use. It was especially special during the '40s, '50s and '60s. Lee, along with his siblings and friends, were blessed to enjoy the Coeur d'Alene area together.
After his military service, Lee worked for Silver Valley Labs, from 1978 to 1994. He completely retired in 1995 when he married Hilda Curtis. She brought her seven children: Judy, Terry, Billy, Tommy, Heidi, Sally and Connie into their family.
Hilda and Lee were inseparable. She was at his bedside when he passed away. Lee enjoyed his time in Germany during his military time and especially after he and Hilda were married. Both Lee's wives, Johanna and Hilda, were born in Germany and it became a second home for Lee.
Lee was preceded in death by his parents, Ernest and Ethel; brothers, Jim, Sheldon and Larry; his four sisters: Helen, Shirley, Lola and Marilyn and grandson, Michael Wyatt. He is survived by his wife, Hilda; his daughters and their spouses; his sons and their spouses; and many grandchildren and great-grandchildren. He is also survived by three brothers: Dean, Warren and Bob.
Like all of us, he has many family members that will greet him on the other side.
---