Izzy's Comfort Kitchen to open on Fourth Street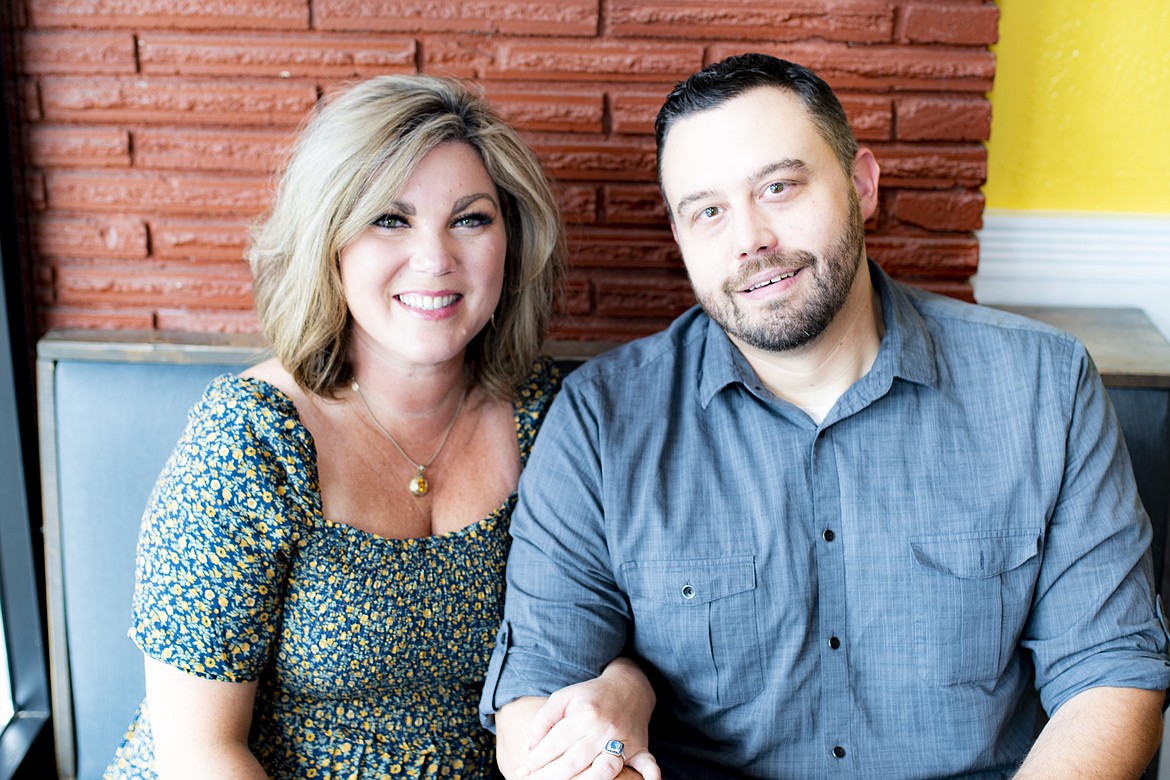 Photo by Rebecca Walker Reannan and Jason Keene are the owners of Izzy's Comfort Kitchen, which opens on Tuesday at 726 N. Fourth St. in Coeur d'Alene.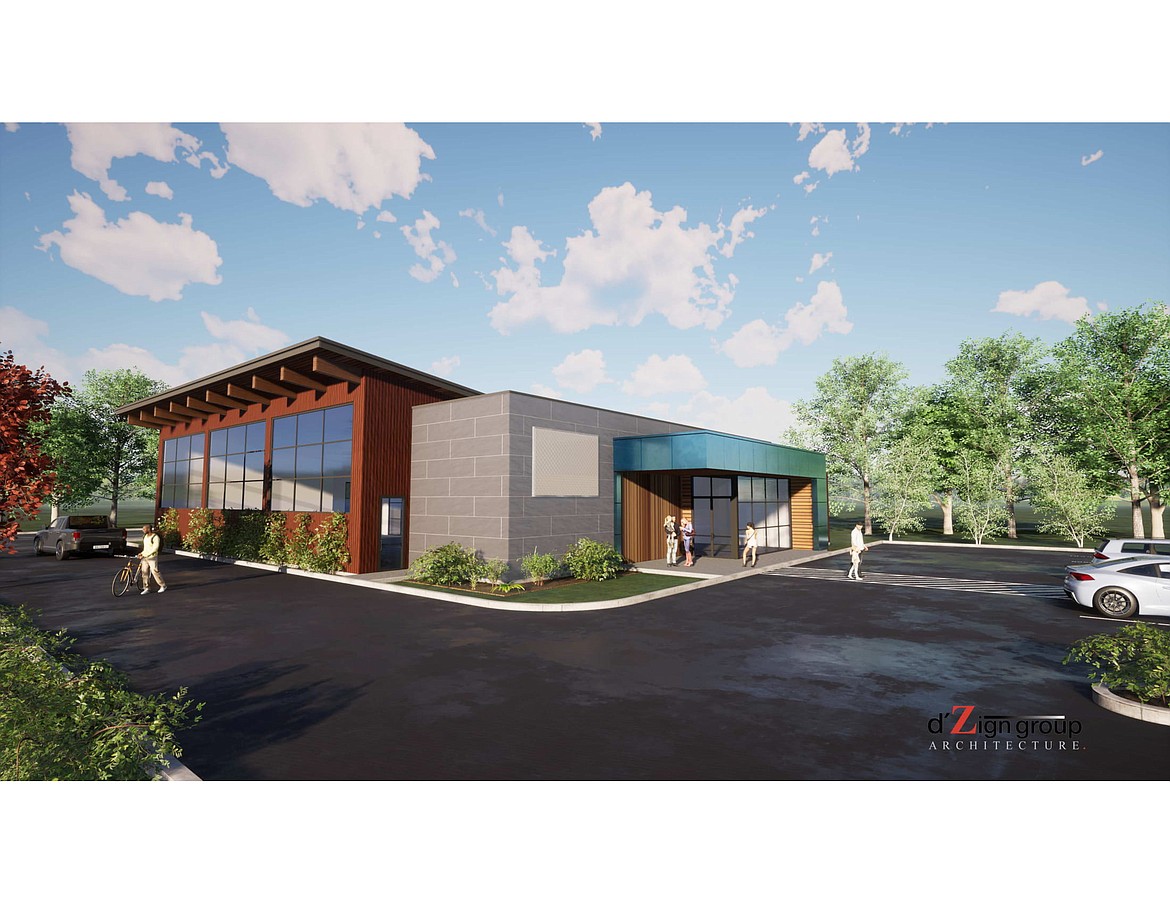 This drawing from d'Zign group architecture shows the proposed SafeSplash facility scheduled to open next summer on Schrieber Way in Coeur d'Alene.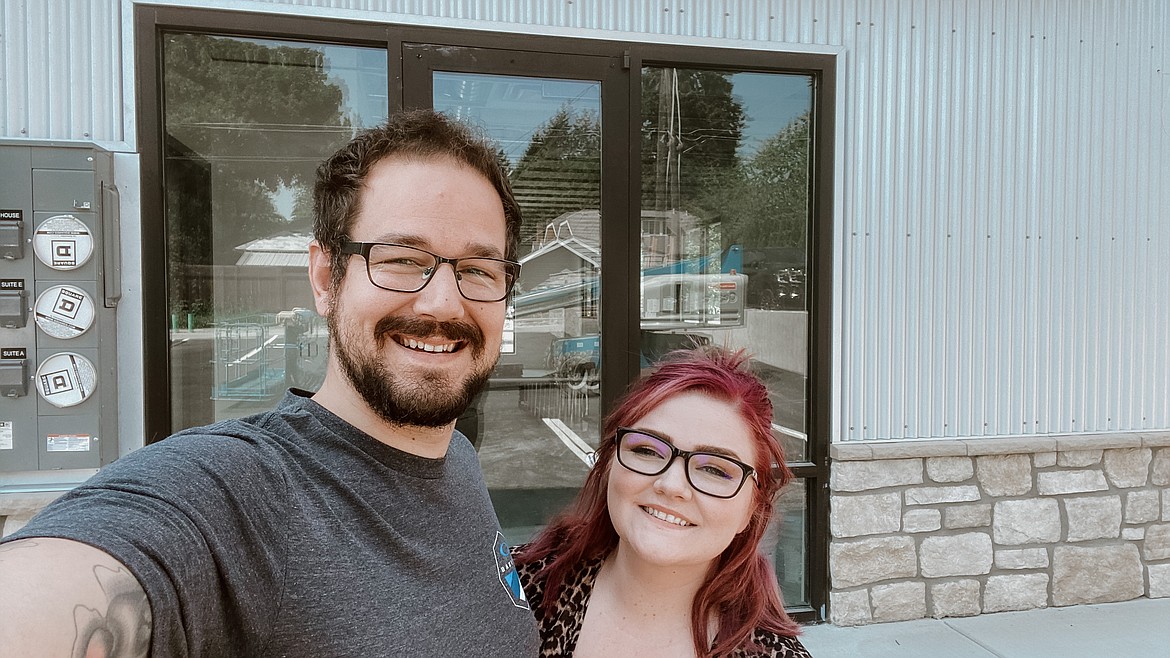 Courtesy photo The new building at 1022 N. Fourth St. has two businesses: Everlong Studio and Bjorkman Film & Foto with owners Tyann and Chris Bjorkman.
Previous
Next
|
September 13, 2020 1:10 AM
 "Simple food done well with a Southern influence in a comfortable environment" is the goal of Izzy's Comfort Kitchen that opens Tuesday at 726 N. Fourth St.
     Examples are bourbon fried chicken, oxtail polenta with spicy shrimp, mac and cheese with a slow-braised brisket and cast-iron cornbread with an orange and rosemary honey drizzle. It also offers beer and wine, soups, sauces, wraps, desserts, a kids' menu, gluten-free and plant-based options, family meals, online to-go, delivery and catering.
     Owners Reannan and Jason Kenne have many years of restaurant experience and offer a "front porch" decor with 40 seats at tables and booths. Happy hours and weekly specials are coming soon.
     With lunch and dinner, hours are 11 a.m. to 8 p.m. Sunday through Thursday and 11 a.m. to 9 p.m. Friday and Saturday.  Phone 208-930-0817.
Everlong Studio, Bjorkman
Film open on Fourth
     The new building at 1022 N. Fourth St. has two businesses with Everlong Studio and Bjorkman Film & Foto with owners Tyann and Chris Bjorkman.
     Everlong Studio in Suite 100 can be rented by photographers and film-makers and can be used to host small classes such as yoga. Check www.everlongstudiocda.com. Phone 208-277-7020.
     Bjorkman Film & Foto offers photo and video services including commercial video, wedding and family photos and helping businesses with marketing. The Bjorkmans have had the business since 2014. Check bjorkmanfilmfoto.com. Phone 208-277-7020.
SafeSplash Swim Labs
under construction
     A 7,500-square-foot building with an indoor swimming pool is under construction on Schreiber Way behind the Emergency Veterinary Hospital on Kathleen Avenue.
     SafeSplash Swim Lab will offer swim lessons and training for competitive swimmers when it opens in June. Owner is Dawn Deren.
     Principal architect is David Shrontz of d'Zign Group Architecture of Hayden, and the builder is Ginno Construction.
     Check www.safesplash.com.
And now the Tidbits

The Shanty Bar at Seltice and Huetter will have a major change.
A sign says "Hanks Hatchets" at 2506 N. Fourth.
Spies say a Family Dollar store will be at 317 E. Seltice Way.
5-in-1 Fitness will be at 1631 Seltice Way.
The 10/6 eatery that used to be on Fourth Street will be at Seventh and Wallace in 2021.
Cookie Crumble will be in the Costco Plaza area at 3524 Government Way.
*Emerge is opening at 119 N. Second St. 
Milk & Honey Coffee is "coming soon" to Mullan and Cecil in Post Falls.
Schmidty's Burgers will be at 1524 E. Sherman.
A 120-room boutique hotel will be where the Outback Steakhouse was off Northwest Boulevard and I-90.
Teton House will be where the Post Falls Steakhouse and Mongolian Grill were at Seltice and Greensferry.
Construction on a new Maverik gas and convenience store has been started in the northwest corner of Highway 41 and Mullan Ave.
A new UPS distribution center is under construction at 192 N. Beck Road in Post Falls.
The Rokko's teriyaki eatery has left Riverstone and will be where San Francisco Sourdough was downtown.
Metro Car Wash will be near Wendy's in Post Falls.
A new commercial building is under construction at 6040 Government Way.
The Hayden Dairy Queen will be at 513 W. Hayden Ave.
108 North is under construction connected to the Moose Lounge downtown.
La Cabana Mexican Food on Seltice Way is adding a new place in Riverbend Commerce Park.
The Union Gospel Mission Thrift Store is under construction on Government Way.
Something new is going into 413 Sherman beside the Art Spirit Gallery.
A  Mangia Wood-Fired Pizza will be in The Northern complex northwest of the Ramsey Road-Hanley Ave. intersection.
Trademark Mechanical is building a new place in Hayden.
• River City Pizza will have a place in the strip mall at Atlas and Prairie.
The new Hardwick Hardware is under construction at 3820 E. Mullan in Post Falls.
A new motel is under construction on CdA Lake Drive between Mullan Ave. and Michael D's Eatery.
A Chase Bank is being built in front of Tractor Supply on Neider Ave.
A Starbucks Coffee building is under construction kitty-corner from the Kroc at Ramsey and Maria.
Vicio Pizza will be in the former Bullman's pizza location in Riverstone.
Spys help find business items such as Bruce Kauffman of Post Falls. Thanks!
 *Contact Nils Rosdahl at nrosdahl@cdapress.com.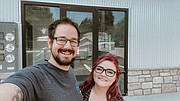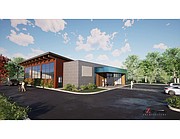 ---