Nancy Annette (Goebel) Howard, 53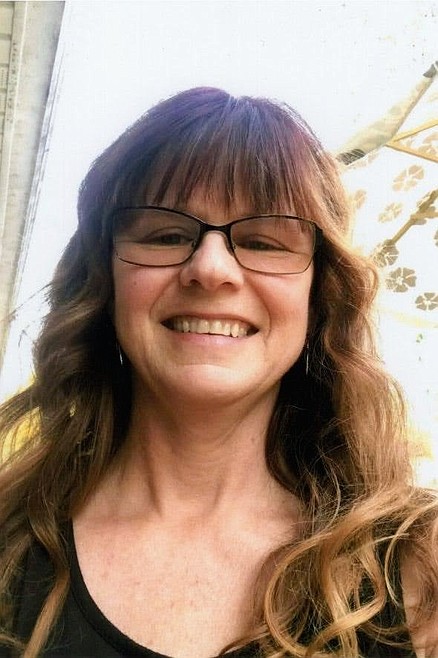 |
September 12, 2020 1:00 AM
Nancy Annette Goebel Howard, 53, of Hayden, Idaho, was born on Dec. 15, 1966, in Kellogg, Idaho, to Wilbert Goebel and Eleanor (Haak) Goebel. She passed away on Wednesday, Sept. 2, 2020, in Hayden, with her husband of 34 years by her side.
Nancy grew up in Kellogg and graduated from Kellogg High School in 1985. While in high school, Nancy was very active in the ROTC program. Later, she chose to forgo a career in the military in order to raise a family. On Nov. 29, 1986, Nancy married Randy Howard in Pinehurst, Idaho. Nancy and Randy spent a few years living in Texas, but have called Coeur d'Alene home since 1999.
Nancy worked various jobs, all while raising her four sons, until she found a career at Esterline, working 20 years in the quality field.

Nancy was deeply committed to her family. She had a close bond with not only her sons but her nieces and nephews as well. You could feel her love the moment you walked into her house, no matter who you were.
Nancy knew how to make everyone feel special, especially through her love of gift-giving. Nancy's hugs could make every bad day better. She was strong and was always able to hold her own while wrestling her sons. She was incredibly reliable as a wife, mother and employee. Nancy was a genuine light in this world.
Nancy loved camping, hiking and going on local adventures during her years as a young mother. Later in life, Nancy enjoyed traveling and exploring new places. Nancy liked to crochet items for loved ones, including things like hats, scarves, headbands and washcloths. Nancy could often be found supporting her family at their sports and extracurricular activities, starting with her sons and continuing on with her grandchildren.
Nancy is survived by husband, Randy Howard of Hayden; sons Alex (Kathleen) Howard of Coeur d'Alene, Phil (Gabe) Howard of Kellogg, Sam (Ilysah) Howard of Hayden and Matt (Ashley) Howard of Post Falls; sisters Pamela Smith of Coeur d'Alene and Suzanne Adkinson of Hayden; brother, Dale (Diane) Goebel of Athol, Idaho; nephews Jason, Clayton, Aaron (Elizabeth), Nick, Dustin and Luke; nieces Ashley and Zoya; grandchildren Kaelyn, Ryland, Cameron, Willow and Trenton; as well as numerous aunts, uncles and cousins.
Nancy is preceded in death by her father, Wilbert Goebel and mother, Eleanor (Haak) Goebel.
Funeral services will be held at 10 a.m. on Saturday, Sept. 19, 2020, at Lake City Church, 6000 N. Ramsey Road, Coeur d'Alene, ID 83815. The family asks that donations on behalf of Nancy be sent to Mom's Connect Group at Lake City Church.
---