Joseph Peter Johns, MD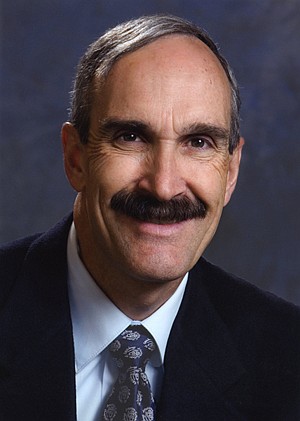 |
September 9, 2020 1:00 AM
Dr. Joseph Peter Johns, age 67, died Tuesday, Sept. 1, 2020, at his home in Coeur d'Alene, Idaho, from aggressive prostate cancer. Joe was born Aug. 30, 1953, in Reno, Nev., to Stephen and Jane (Tekel) Johns.
He graduated from Carson High in 1971 and was awarded a 4-year Army ROTC scholarship. He graduated summa cum laude from the University of Idaho in 1975 with a B.S. in bacteriology and as the Distinguished Military Graduate of his ROTC class.
That August, he married Diana Cordwell, daughter of Dr. Robert and Dorothy Cordwell, of Kellogg, Idaho, while the couple was still too young to know better. He then started medical training under a U.S. Army Health Professions Scholarship at the University of Nevada School of Medicine. That being a 2-year school, he transferred in 1977 to the University of Colorado School of Medicine. In the spring of 1979 he was elected to Alpha Omega Alpha and at graduation, he received the Merck Award for Scholastic Achievement.
After completing an internal medicine residency at Fitzsimmons Army Medical Center in 1982, he was stationed at the 130th Station Hospital in Heidelberg, Germany. In 1985 he was posted to Brooke Army Medical Center (BAMC) where he trained in cardiology, finishing a fellowship in 1987 and remaining as teaching faculty and Chief, Cardiology Noninvasive Laboratories for the remainder of his military tenure. From 1988-1991 he was also appointed clinical assistant professor for the Department of Medicine at the University of Texas Health Sciences Center at San Antonio, and from 1989-1991 he served as director of cardiology fellow research at BAMC.
Among his more interesting military research projects was evaluating different animal species as suitable human models for transesophageal echocardiography, and determining changes in cardiac function during weightless conditions.
He was honorably discharged from the U.S. Army in December 1990, at the rank of Lt. Colonel, then accepted a full-time faculty position at the University of Nevada School of Medicine (UNSoM). During his time at UNSoM, he chaired the first telemedicine project in Nevada (1996-1999) and was elected American College of Cardiology Governor for Nevada (1998-1999). He performed the earliest radial artery catheterizations in Reno.
He left UNSoM in 1999, practicing in a variety of settings and locations: Idaho Falls (1999-2007), Coeur d'Alene (2007-2008) and Fairbanks (2008-2013), before cutting back to part-time in 2014 (Alaska Native Medical Center, Anchorage).
Dr. Johns was known for his teaching, diagnostic acumen, quick-wit, and imperturbable manner. He enjoyed travel and living in new places, especially those where he could fish. He was a skilled fly-fisherman, competent horseman, and avid online (simulation) pilot. He was a Fellow of the American College of Physicians and the American College of Cardiology, and served on the University of Idaho Foundation and the University of Idaho College of Science Advisory Board.
Dr. Johns is survived by his wife, Dr. Diana Johns, brothers Paul S. and Ronald R. Johns, and two nieces and a nephew.
A memorial service will be scheduled at a later date. In lieu of flowers, the family respectfully asks that memorial contributions be made to the University of Idaho College of Science, 875 Perimeter Drive MS 3025, Moscow, ID 83844-3025; Mica Flats Grange #436, 7465 West Kidd Island Road, Coeur d'Alene ID 83814; or St. Paul's Lutheran Church, 1201 N. Saliman Road, Carson City, NV 89701.
Recent Headlines
---