Commissioner opposes re-entry center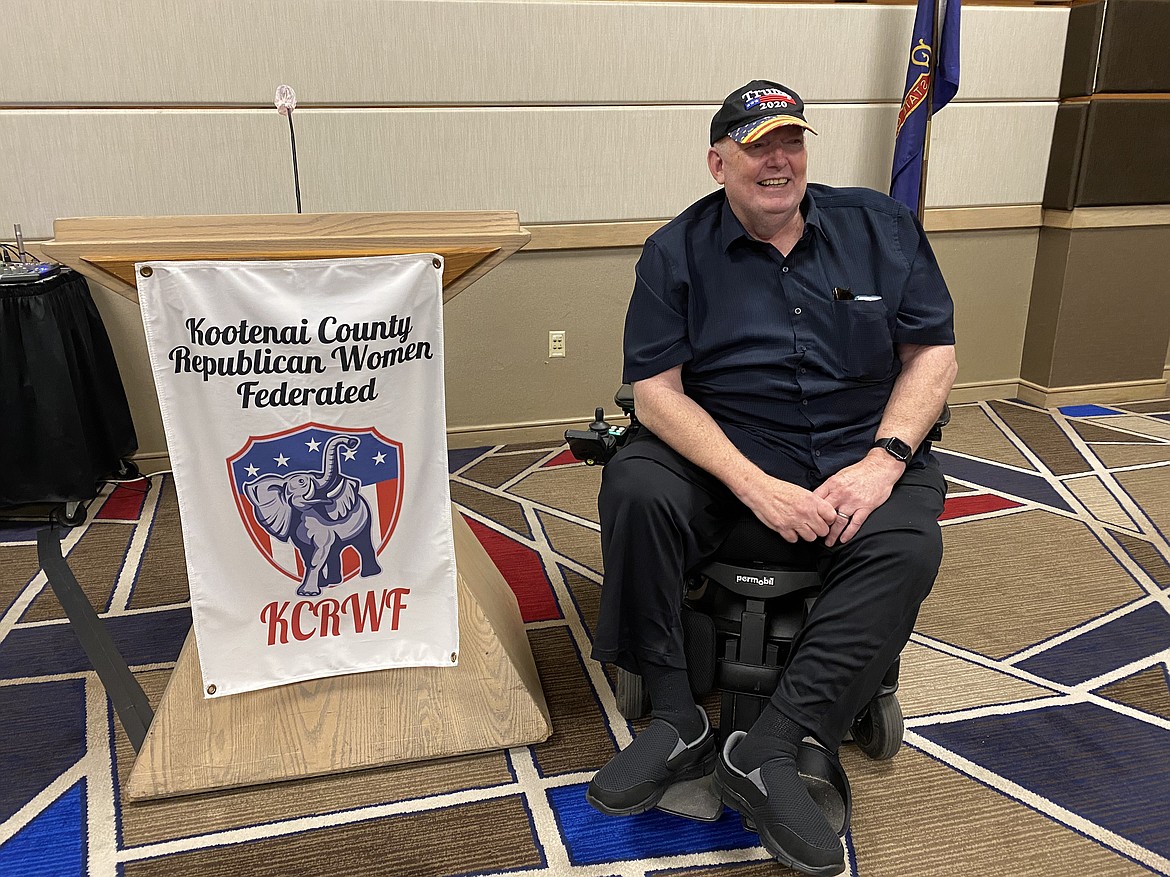 Commissioner Bill Brooks talks to Kootenai County Republican Women Federation at only meeting about re-entry centers in North Idaho. (MADISON HARDY/Press)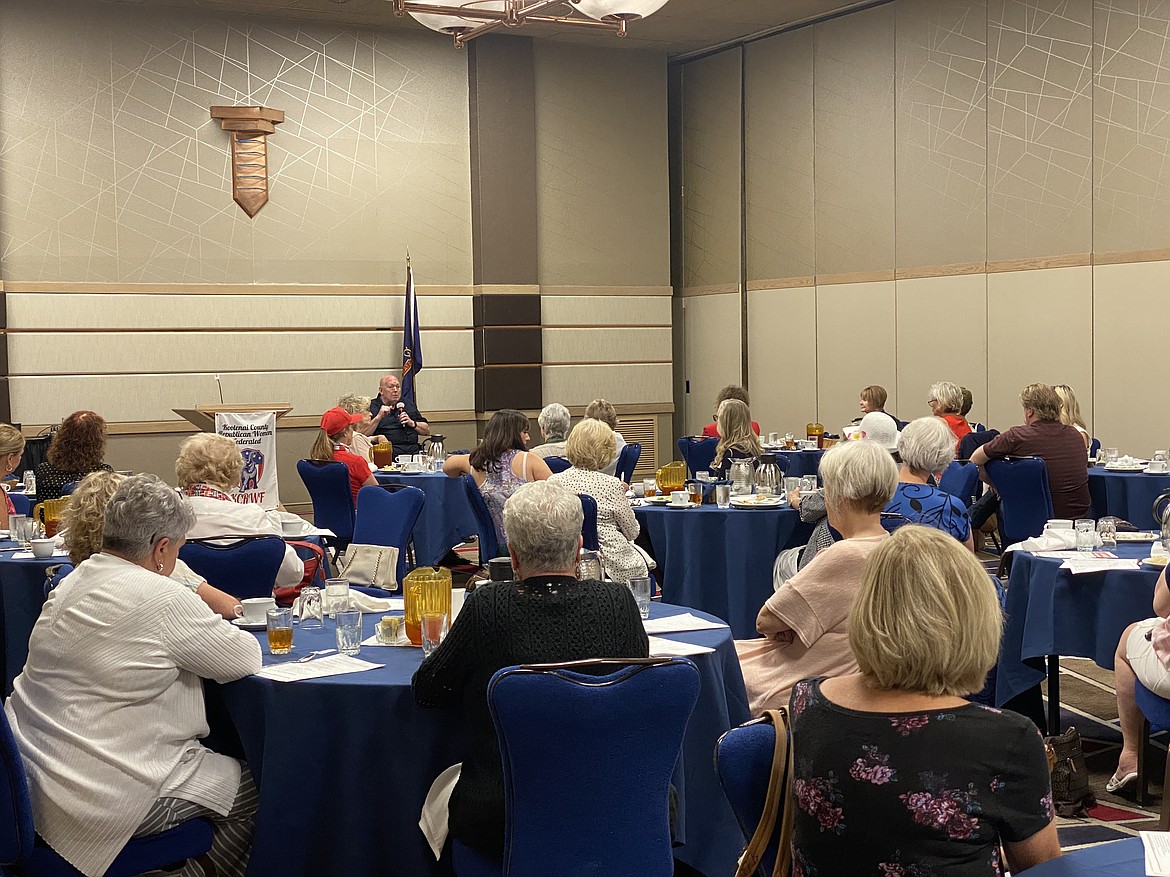 Commissioner Bill Brooks talks to Kootenai County Republican Women Federation at their monthly meeting about the possibility of a re-entry center in Rathdrum. (MADISON HARDY/Press)
Previous
Next
by
MADISON HARDY
Staff Writer
|
September 4, 2020 1:06 AM
When Commissioner Bill Brooks delivered his presentation on the possibility of a prison re-entry center coming to Rathdrum during the Kootenai County Republican Women's Federation meeting, he said he didn't have a single reason to support it.
"It's not a good idea for Kootenai County today," Brooks said. "I'm not against the rehabilitation of people. I believe in redemption and forgiveness, I do. However, as a county commissioner, my job is not in the redemption and forgiveness business."
The center, which received a whopping 78% opposition rate during a non-binding advisory vote earlier this year, has been a hot topic in Kootenai County since first discussed. Intended to help provide counseling, job opportunities, daily drug testing, and an opportunity for sober reentry into society, the center, which would be run by the Idaho Department of Correction, hopes to reduce the likelihood of convicted felons to re-offend.
"Deborah Rose (a member of the Planning and Zoning Commission), who started the movement to stop this, came up with statistics that say about 83% of prisoners will re-offend, those are not good numbers, even 20%, in my opinion, is frightening," Brooks said. "If one person is raped, robbed, murdered, molested by somebody from this prison release center, I will feel personally liable."
Idaho, which nationally ranks as one of the states with the lowest crime rate, also has the 13th highest incarceration rate, according to a 2018 study by the Idaho Center for Fiscal Policy. Furthermore, according to the Idaho Department of Correction, the state yields a 35% recidivism — repeat offenders — rate.
"The prison system by all accounts is overcrowded, and when it's overcrowded, you have problems in the system," Brooks said. "Whether it's coronavirus transmission or violence, they are constantly looking for ways to hit that release valve and get some of those prisoners out of the system, and I don't want Kootenai County to be a release valve."
At the time of the March conversation, Kootenai County's Land Use and Development Code had no provisions to safeguard the community from a state re-entry center. This left the county susceptible to the state's executive decision to move forward with a center in north Idaho with county officials having little say on the location or management. To ensure some county authority, the commissioners instructed the county Planning and Zoning Commission to draft a land-use code amendment to specify limits and requirements on a future center.
During the Thursday meeting, Brooks said he has had multiple conversations with Idaho Department of Correction director Josh Tewalt. Tewalt has assured him that if residents are against the center, it won't push forward with Kootenai County development.
"I've tried to contact (Josh Tewalt), and the governor on numerous occasions, and I've received no luck whatsoever. That makes me a little nervous," Brooks said. "I will do everything I can now and in the future to convince the Gov and Josh Tewalt that we don't want it."
According to Brooks, his concerns involve some of the problematic factors Kootenai County already faces without an influx of released prisoners, including housing, economy, and growth.
The Planning and Zoning Commission is currently sending over their revised amendment proposals to the county commissioners. If the amendment passes, it will be added to Kootenai County's existing Land Use and Development Code.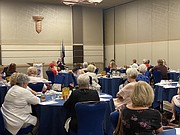 ---