Electioneering: A constitutional issue
by
MADISON HARDY
Staff Writer
|
October 28, 2020 1:08 AM
In an opinion by the Idaho Attorney General's Office, the Kootenai County Elections Office prohibition of political apparel at the polls was not only deemed incorrect but a possible constitutional issue.
The opinion, finalized Tuesday, contends that Idaho Code 18-2318 — which outlines electioneering guidelines — most likely prohibits active electioneering efforts at the polls instead of passive. "Passive" electioneering, the opinion reads, would include wearing a T-shirt or button that supports political candidates or positions.
Last week, Adams County prosecuting attorney Chris Boyd requested an official opinion from the AG office on the legality of denying voters of political apparel under Idaho Code. In his letter to the office, Boyd said his office had received multiple inquiries regarding the stance taken by the Kootenai County Elections Office and clerk Jim Brannon.
"It is my understanding that Idaho law does not attempt to prohibit voters from wearing such apparel, however, the Kootenai County Prosecuting Attorney and County Clerk have voiced opposite opinions," Boyd's letter read.
Electioneering at the polls — including early voting polling locations — is prohibited by Idaho Code 18-2318, punishable by a fine not exceeding $1,000 and possible arrest. The law is clear on the circulation of cards and handbills and solicitation of signatures. Still, its breadth appears ambiguous for its provisions against engaging in "any practice which interferes with the freedom of voters to exercise their franchise or disrupt(ion of) the administration of the polling place."
While the language leaves electioneering undefined, the AG letter said Idaho Code 18-2318 insinuates that an action must be taken "in furtherance of the activity." Quoting the Black's Law Dictionary definition, the AG letter perceived an active and intentional component is required for "electioneering."
Elsewhere in Idaho Code 67-6602, the term "electioneering communications" stirred the debate. Defined by "any communication broadcast by television or radio, printed in a newspaper or on a billboard, directly mailed or delivered by hand to personal residences, or telephone calls made to personal residences, or otherwise distributed that: "unambiguously refers to any candidate.
Boyd expressed in his request that the above code did not specifically refer to voter clothing containing candidate names or slogans as a means of electioneering at a polling location. However, some states like California, Texas, and Vermont have banned individuals from donning such items with varying courtroom success degrees.
Considering the precedent set by the 2018 United States Supreme Court case, Minnesota Voters Alliance v. Mansky, the court found that a Minnesota statute that banned political apparel in polling locations was so expensive it was incapable of useful application. By contrast, the opinion said Idaho Code 18-2318 could likely be defended as constitutional if applied to only active electioneering efforts.
"A button or t-shirt worn into a polling place in a passive manner absent some other conduct does not appear to rise to the level of conduct which falls within the ambit of Idaho Code 18-2318," the opinion reads. "If a voter appears at the poll wearing a shirt or button with election-related slogans, graphics, or the like simply goes about their business to vote without interfering with anyone else, making a statement, or any other active conduct related to their message, this office recommends that they be allowed to vote without any discussion of the issue."
However, if a voter attempts to engage in active conduct — making a speech, waving a shirt as a flag, or otherwise interferes with those present at the polls — the opinion recommends contacting the sheriff's office.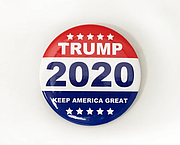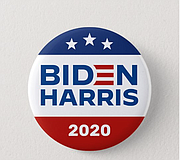 Recent Headlines
---