More info always good for voters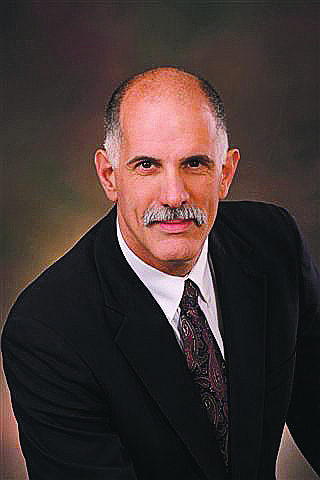 by
By BRENT REGAN
|
October 24, 2020 1:00 AM
Many elected local government offices are "non-partisan," which means they do not have primary elections where the various parties pick their nominees who then go on to campaign in the general election. "Non-Partisan" elections avoid the cost and effort of a primary race. Citizens who wish to serve can nominate themselves simply by collecting the signatures of five electors and paying a $40 filing fee.
Party affiliation does have its uses. Parties have platforms which articulate the public policies that the party supports. By affiliating with a particular party the candidates tell the voters, in broad strokes, where they stand on the issues. Voters can then evaluate candidates based on issues that may be of a more specific importance to the voter.
To make an informed decision at the ballot box in local government elections, the voter must make an additional effort to determine the candidates' suitability for a particular office.
It has been argued that in these local government elections, political parties should stand down and not actively promote any candidate on the basis of party affiliation alone. Unfortunately this is not the case. Idaho Democrat Party Chair Evangeline Beechler said during a recorded panel discussion: "When you get into non-partisan politics, right, you can kind of hide … so a lot of times we can get a lot of progressive liberals in those city council seats."
"Hide?" What are they trying to hide?
In contrast, the Republican Party believes in transparency. Our Platform clearly describes our positions on public policy and our candidates are proud to identify their party affiliation.
Our Kootenai County Republican Central Committee (KCRCC) is comprised of nearly 70 Precinct Committeemen from every part of our county. Each PC serves about 1,500 registered voters. An important part of the KCRCC's mission is to assist the voters in evaluating the candidates by providing literature, forums, festivals and other resources.
Precinct committeemen frequently field inquiries about candidates. In order to be consistent and transparent, our committee tasked our Elections Standing Committee with developing a questionnaire for all candidates, regardless of party. Since the "non-partisan" races do not use party affiliation, it is reasonable to inquire directly about the candidate's positions on various policies and the candidates should be forthcoming with their views so that the voter can make an informed decision.
To accomplish this, the Elections Committee developed a questionnaire which was then forwarded to the candidates. The Elections Committee compiled the results and presented their report to the KCRCC. The candidates also were given the opportunity to present themselves directly to the KCRCC and answer questions. Finally, the KCRCC voted on the candidates and issues they would recommend to the voters. In the interest of transparency, the metrics of the evaluation were posted on our website, kootenaigop.org, so that anyone could see who the KCRCC recommends and why they are recommended.
This system is neither original nor unique as many organizations evaluate candidates to uncover information that would be of interest to their members. It is reasonable that the KCRCC would seek answers from candidates on topics that would be of interest to Kootenai County voters.
In Kootenai County, the Republican Party has consistently offered quality candidates that are attractive to the majority of voters. Our volunteer Precinct Committeemen are active in their communities and represent all parts of Kootenai County, from city to country and from farm to factory. Committeemen work tirelessly to advance the political debate and to help inform the voters. I am immensely proud of these dedicated volunteers and humbled that they have chosen me to be their Chairman.
You are invited to visit our website, kootenaigop.org, for additional information.
---
Brent Regan of Coeur d'Alene is chairman of the KCRCC.
Recent Headlines
---