Home decor store to open downtown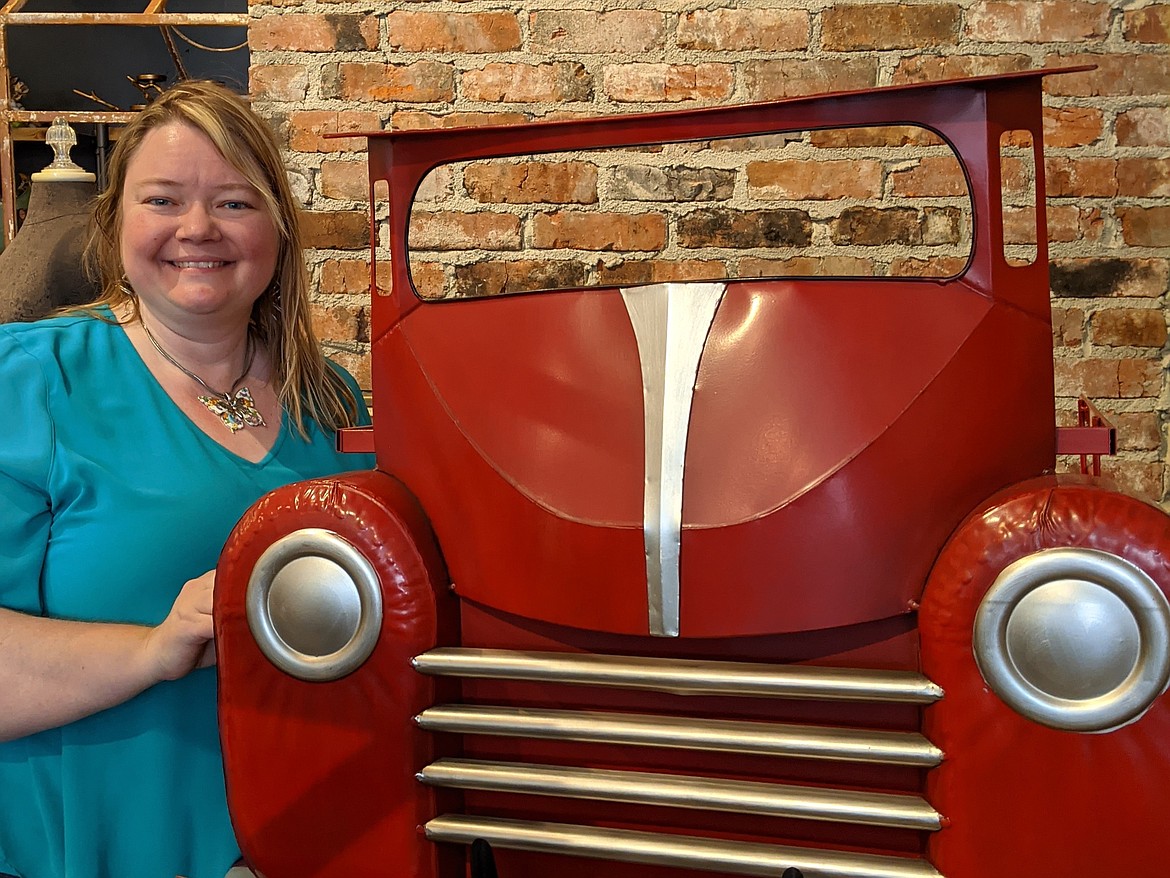 Courtesy photo Magpie owner Elin Kovash poses with a Christmas tree skirt at the home decor, gift and accessories store at 110 N. Fourth St. in Coeur d'Alene.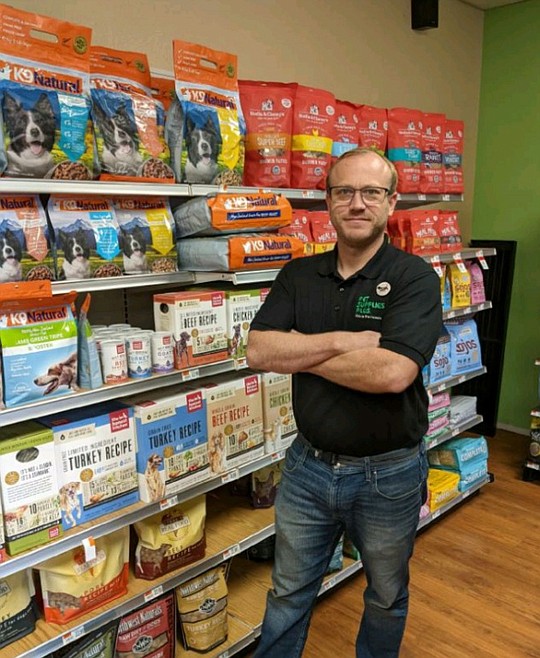 Courtesy photo Krister Nordby stands in the recently-expanded GoodDog Pet Supplies Plus store at 3115 Government Way in Coeur d'Alene.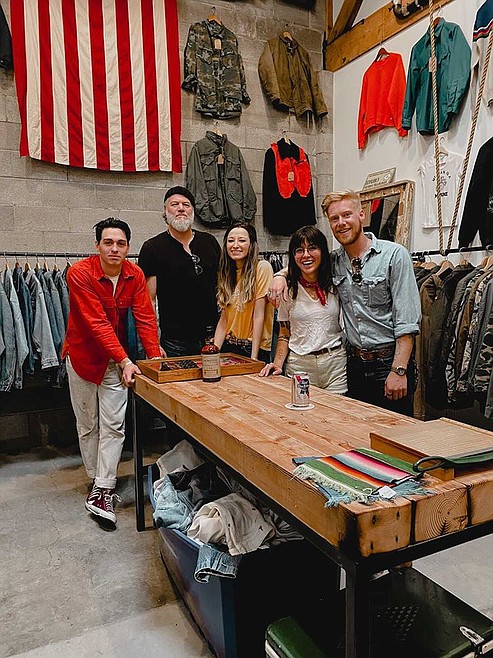 Courtesy photo From left, Alex Jayne, Tony Brown, Shantell Jayne, Jordan Louie and Brandon Martell are seen in the vintage clothing/goods store Gas and Grain, located in Suite 8 of the Rockford Building at 504 E. Lakeside Ave.
Previous
Next
by
NILS ROSDAHL/Business Bits
|
October 18, 2020 1:20 AM
A home decor, gift and accessories store, Magpie will open this week and have a grand opening Saturday at 110 N. Fourth St. (formerly the DogHouse Tavern space).
The boutique will specialize in industrial and European vintage style with owner Elin Kovash. Hours will be 10 a.m. to 6 p.m. Tuesday through Saturday.
Phone 208-691-1231. Check www.magpieidaho.com.
Gas and Grain opens
in Rockford Building
With vintage clothing and goods, Gas and Grain has opened in Suite 8 of the Rockford Building at 504 E. Lakeside Ave,
Open 11 a.m. to 6 p.m. Tuesday through Saturday (and sometimes on Sunday), Gas and Grain owners Alex and Shantell Jayne plan to have a pop-up (with sales in the hall and outside) the first weekend of each month.
Vendors are Tony Brown, Vagabond Soundtrack, and Brandon Martell, Bee's Vintage. Phone 918-290-1801. A website will appear soon.
GoodDog expands
with Pet Supplies
The GoodDog store in Suite 3 at 3115 Government Way has expanded to be GoodDog Pet Supplies Plus.
Competitive pricing, more selection and customer service training include a diverse selection of raw and holistic food and products. It includes curbside pickup and same-day delivery.
A family business since 2010, owners are Pam Nordby, Harold Nordby, Krioster Nordby and Carrie Nordby Nakamoto. Store supervisor is Jessica Mortensen.
Hours are 9 a.m. to 7p.m. Monday through Saturday and 10 a.m. to 4 p.m. Sundays. Phone 208-664-4364. Check www.petsuppliesplus.com.
Idaho Occupational Medicine
moves to Government Way
Offering comprehensive care for industrial injuries, Idaho Occupational Medicine Group has moved from Seltice Way to 1839 Government Way.
With a focus on medical management of these cases since 2006, Dr. Michael Ludwig and his team schedule evaluations and consultations with the goal of returning patients to employment.

Hours are 8 a.m. to 5 p.m. Monday through Thursday and 8 a.m. to 3 p.m. Fridays. Phone 208-765-0156. Check www.idahoomg.com.
And now the Tidbits
Riverside Coffee is new at 6711 E. Seltice Way.
Two Ravens Tattoo will open soon on East Sherman.
A Family Dollar store will be at 317 E. Seltice Way.
Old School Thrift is at the CdA Auction Yards at 3585 W. Seltice.
Bossy B's Coffee will be at The Plaza on North Cecil in Post Falls.
Emerge is opening at 119 N. Second St.
Milk & Honey Coffee is "coming soon" to Mullan and Cecil in Post Falls.
Schmidty's Burgers will be at 1524 E. Sherman.
A 120-room boutique hotel will be where the Outback Steakhouse was off Northwest Boulevard and I-90.
A new restaurant will happen above the river in Riverstone.
A new Maverik gas and convenience store is under construction in the northwest corner of Highway 41 and Mullan Ave.
A new UPS distribution center is under construction at 192 N. Beck Road in Post Falls.
Metro Car Wash will be near Wendy's in Post Falls.
Watch for Inland Northwest Veterinary & Oral Surgery at 655 Best Ave.
The Hayden Dairy Queen will be at 513 W. Hayden Ave.
108 North is under construction connected to the Moose Lounge downtown.
La Cabana Mexican Food on Seltice Way is adding a new place in Riverbend Commerce Park.
The Union Gospel Mission Thrift Store is under construction on Government Way.
Something new is going into 413 Sherman beside the Art Spirit Gallery.
The Car Lot at 2995 E. Mullan has relocated to 1820 W. Hayden. Northwest Group will be selling cars at the Mullan location.
Trademark Mechanical is building a new place in Hayden.
The new Hardwick Hardware is under construction at 3820 E. Mullan in Post Falls.
A new motel is under construction on CdA Lake Drive between Mullan Ave. and Michael D's Eatery.
A Chase Bank will open Dec. 11 at 143 W. Neider Ave. and replace the one in the Fred Meyer complex.
A Starbucks Coffee building is under construction kitty-corner from the Kroc at Ramsey and Maria.
Safe Splash is under construction on Kathleen Avenue.

To have I-90 be three lanes each way through CdA is a good plan.
*Contact Nils Rosdahl at nrosdahl@cdapress.com.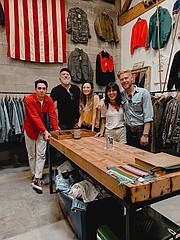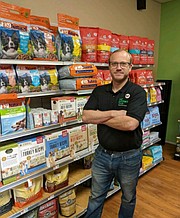 ---