Northwest Specialty Hospital still 'physician owned'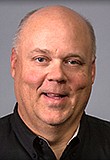 |
October 17, 2020 1:00 AM
POST FALLS — Northwest Specialty Hospital has a new ownership structure that was announced Friday.
It will remain physician-owned and operated.
"Northwest Specialty Hospital was founded on the premise that physician-owned facilities offer patients better care," said Rick Rasmussen, CEO of Northwest Specialty Hospital. "That is because it comes from the same people who live in their community, who shake their hands in the exam room and perform surgery in the operating room."
In September of 2017, NWSH announced that its majority shareholder, Northwest Doctors, LLC entered into an agreement with MultiCare Health Systems, a not-for-profit health care organization based in Tacoma, Wash., for the majority ownership position at NWSH.
Rasmussen said that agreement has ended.
Internal restructuring of the organization has resulted in a new ownership structure that now also includes Mountain View Hospital, an Idaho-based 5-star hospital in Idaho Falls, which is also a part of the Surgery Partners family.
Rasmussen said NWSH has an exceptional record of providing lower infection rates, some of the lowest costs in the region, and superior patient satisfaction scores.
"As the region's only five-star hospital, we are happy to announce that we will be able to continue our tradition of providing some of the best care in the country right here at home," he said.
James Adamson, CEO of Mountain View Hospital, said they are excited to work with the physicians and employees of Northwest Specialty Hospital "to further the well-established patient-centric mission they have been working on for the past two decades."
---