Linda Jeanette Paullas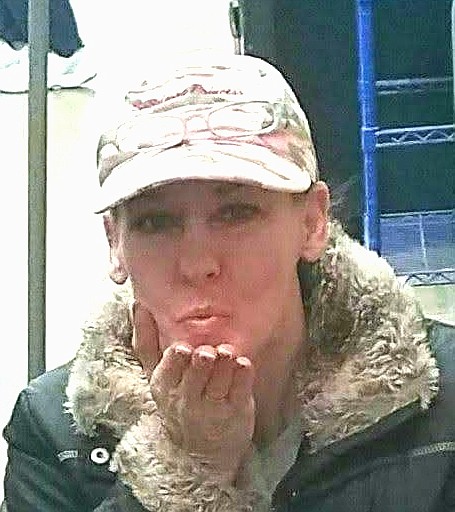 |
October 17, 2020 1:00 AM
Linda lived life with joy! She was a good mother, friend and significant other. She was diagnosed with heart disease three and a half years ago and was told that she wouldn't last a week. She fought the good fight until the Lord knew she had enough pain and suffering and He called her Home.
Linda was such a talented woman. She had a pink tool belt and conquered everything that needed fixing. She was creative and meticulously clean, which she got from her mother. She was organized and crafty and made quilts, baby dresses and jewelry. She always "dressed for success" and matched, and with the highest of high heels she was successful at most things she put her mind and hands to do.
Tyler, her son, said she was the coolest mom ever, remembering family dinners and camping trips, and all his friends thought of her as a second mom! Linda believed in respect, kindness and love, and tried to show this to her kids. Wherever Linda was she would participate in and challenge strangers to "Random Act of Kindness," saying "It will always come back in full."
Joe Warren, her significant-other, said he will never forget her spontaneity or imagination. She made sure he was cared for after working a long day, even when she was ill. Heidi Phillips-Kirk went to Coeur d'Alene High School with Linda and reconnected many years later at the Coloring Book Club. Linda created this club to meet up with old and new friends during her illness. She believed that being around someone dying was hard on people and that the coloring would make them feel at ease.
Heidi told her she had more lives than a cat because there were so many times it would be her last breath and she showed us all that she wasn't ready to go. Heidi and Linda were best friends, and she will be sorely missed. They were also joined by Debbie Mathes-Wymer and a few others for Girl Tuesdays, where they would talk, have dinner and maybe watch a movie.
Linda's last adventure was her tea party that the Kindred Hospice put on for her, with the decorations and treats! It was a beautiful sunny day and she was so happy to see friends and dress up so beautifully.
Linda also raised her two nephews after her twin sister passed away; a beautiful soul to take on two young kids as her own. Linda is now in the Lord's hands with her mother, Joanne Adams; father, Eddie Lemon; and twin, Donna Deming.
We would like to thank the doctors and nurses at Coeur d'Alene Heart Clinic and Kindred Hospice. With a special thanks to Natalia, who took such good care of her and became a true friend. We love you friend, and will never forget you!
Please join us from noon to 2 p.m. on Saturday, Oct. 24, 2020, at the American Legion in Post Falls at 1138 E. Poleline Ave., and bring your favorite dish and memories to share. Please bring your mask. God Bless each of you!
---