Gridiron Guesses: Hitting the road better than the alternative for Post Falls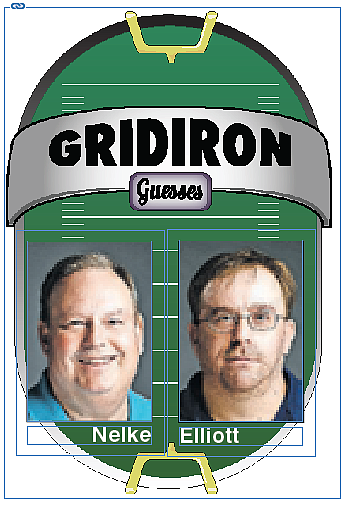 |
October 16, 2020 1:30 AM
By MARK NELKE
and JASON ELLIOTT
Sports writers
When Inland Empire League athletic directors gathered to put together a revised football schedule after Washington pushed back its fall sports seasons to the spring due to COVID-19, many teams added an early season game against their league foes — a game that wouldn't count in the league standings.
With the new schedule, Post Falls was slated to travel to Lewiston on Sept. 11 in the added nonleague game, then play host to the Bengals on Oct. 16 in the originally scheduled league matchup.
But on Sept. 11, the air quality in Lewiston was too poor to play that night. But it wasn't as bad in Post Falls, so rather than just cancel the game — just playing is a victory of sorts this fall — the game was moved to Post Falls that night, with the Trojans winning 27-26.
The flipside to that move was that the league game, scheduled for tonight, was moved to Lewiston. And due to that quirk in the scheduling, Lewiston gets to play all three of its league games at home. The Bengals, who fell 56-14 to Coeur d'Alene last week, will be home vs. Lake City next Friday.
Post Falls (4-2, 1-0 5A Inland Empire League) is tied with Coeur d'Alene (5-0, 1-0) for first place. Coeur d'Alene is home tonight vs. Lake City (2-5, 0-1), a team it beat 40-13 three weeks ago at Lake City.
Wins by Post Falls and Coeur d'Alene would set up a matchup next Friday at Post Falls for the league title.
"It's the way it goes," Post Falls coach Blaine Bennett said about having to travel to Lewiston tonight, rather than playing at home. "It's all about letting the kids play. We had a chance to play that game (Sept. 11) up at our place, even though it was swapped (home sites for the league and nonleague games). We didn't care — just a chance to play. And now we go down there and play."
Post Falls has won at Lewiston in each of its last two trips, including a 41-40 thriller last season.
In that first meeting, Lewiston (3-4, 0-1) quarterback Kash Lang ran for 93 yards and three touchdowns, and running back Cruz Hepburn rushed for 75 yards on 13 carries. But Hepburn has since been lost for the season with a meniscus injury. Elijah Taylor, who has stepped in for Hepburn, ran for 38 yards on six carries in the first meeting.
Lakeland (3-3, 0-1 4A Inland Empire League) is idle this week, after St. Maries canceled its game with the Hawks due to COVID-19. Lakeland plays host to Sandpoint (1-4, 0-0) next Friday in 4A IEL play. Moscow (3-0, 1-0) plays at Sandpoint on Friday, and can wrap up the league title and a state playoff berth with a win. If Sandpoint wins, Lakeland can force a three-way title for the league title by beating the Bulldogs next week.
Lakeside had a nonleague game set up with Lapwai for tonight in Plummer, but Lapwai canceled on Wednesday, citing COVID concerns. So Lakeside will have a second straight week off, then travel to Wallace next Friday in a Scenic Idaho Conference game.
As for the picks, Jason went 4-1 last week, missing on Wallace's win over Kootenai. Mark was 3-2, missing Post Falls-Lake City and Lakeland-Moscow.
For the season, Jason is 19-8, Mark 17-10.
HIGH SCHOOLS
All games tonight at 7 p.m.
Lake City (2-5, 0-1 5A Inland Empire League) at Coeur d'Alene (5-0, 1-0)
NELKE: Coeur d'Alene has won 12 of the last 13 against Lake City, since the 2009 playoffs. The Vikings have won the last six, by an average score of 47.8-10.7.
Coeur d'Alene, 48-11
ELLIOTT: Lake City has improved since its last matchup with Coeur d'Alene. Coeur d'Alene has seemed pretty locked in for a long time.
Coeur d'Alene, 40-13
Post Falls (4-2, 1-0 5A IEL) at Lewiston (3-4, 0-1)
NELKE: Lewiston's run-heavy offense figures to suffer a bit without Hepburn, while Post Falls offers a nice pass-run balance. The X-factor is that the game is at Lewiston.
Post Falls, 34-26
ELLIOTT: Post Falls finds a way late to set up a matchup of unbeatens — in league at least — next Friday at Trojan Stadium.
Post Falls, 28-24
Bonners Ferry (3-2, 1-0 Intermountain League) at Timberlake (2-3, 1-0)
NELKE: Bonners has the better record, but two of its victories are over winless Priest River. Two of Timberlake's losses are to 4A Lakeland. Both teams played Kellogg, with Bonners winning 14-13 and Timberlake rolling 45-18 last week.
Timberlake, 34-12
ELLIOTT: Timberlake gets to .500, and in position for a playoff berth.
Timberlake, 28-14
Kootenai (0-3, 0-2 North Star League) at Clark Fork (3-2, 1-1)
NELKE: In its first game in nearly two seasons, Kootenai lost just 12-6 to Wallace last week. Clark Fork beat Wallace 50-6 in the season opener.
Clark Fork, 48-6
ELLIOTT: Kootenai, with only nine players on its roster, battles, but ...
Clark Fork, 45-12
---