STCU will open late to encourage, celebrate staff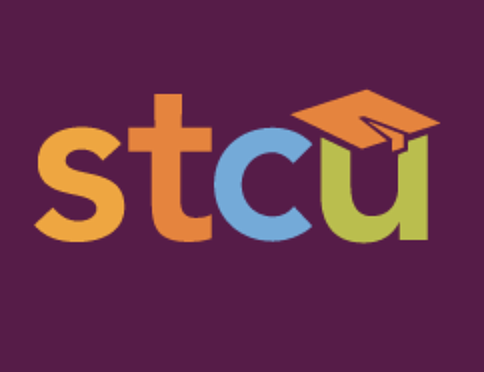 |
October 15, 2020 1:00 AM
For the first time in its 86-year history, STCU is pausing for the sole purpose of checking in with its team.
A morning staff event is scheduled for Oct. 21, with all STCU facilities opening at 10 a.m. that day, a bit later than usual. It will be the first time that most of STCU's 734 employees have been together — even virtually — since March, when many of them started working remotely as a social distancing precaution.
"We're taking this time to make sure our team is doing OK in this difficult year, and to let them know we're proud of their flexibility and resilience," said Ezra Eckhardt, STCU president and CEO. "We'll celebrate their successes and remind them of all the ways STCU has helped our members and the community in 2020. Mostly, we just want to connect."
While STCU branches, drive-throughs and other facilities will open a bit late that Wednesday, members will have uninterrupted access to their accounts via online banking, the STCU Mobile App and thousands of surcharge-free ATMs nationwide. Calls that would normally go to STCU's local Contact Center will instead be routed to an after-hours service that can handle most transactions and questions.
"We're doing our best to let every member know about this one-day adjustment," Eckhardt said. "Our members constantly tell us that they love the STCU team, and we know they'll understand the importance of taking this time to check in with them."
Since the state of Washington issued the coronavirus "stay home" order in March, STCU has found innumerable ways to come alongside those who are impacted by the virus and economic downturn, while helping the community see beyond the crisis. That includes raising money for wildfire victims, handing out hundreds of gift cards to locally owned businesses, distributing food, celebrating high school seniors and frontline workers, and much, much more.
Under state guidelines, financial institutions are essential businesses, and STCU has kept most of its branch locations open to provide full service for its 210,000 members. The credit union has helped many of its members cope with lost income, and helped 1,100 of business members obtain Paycheck Protection Program loans through the Small Business Administration. In addition, it has assisted smaller credit unions that lacked the resources to process PPP loans for their own business members.
Throughout the year, STCU leadership has checked in frequently with credit union staff, more than 300 of whom are working remotely to facilitate social distancing in STCU buildings. To no one's surprise, internal surveys and discussions show that the STCU team is experiencing the same pendulum of emotions as other Americans. When asked how they're doing in all aspects of life, employees most commonly used words like "frustrated" and "overwhelmed," along with "content," "hopeful" and "grateful."
STCU has offered its staff additional wellness days that can be taken without explanation, and COVID relief leave that can be taken by those who need to quarantine or assist family members — including assisting school-age children with remote learning. In addition, leadership has asked all supervisors to show as much scheduling flexibility as possible, including giving employees the option to work part-time.
---