Online efforts urge Cd'A schools to return to 'orange'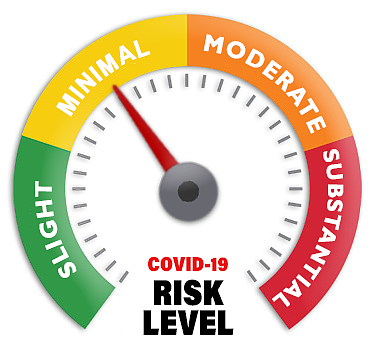 by
DEVIN WEEKS
Staff Writer
|
October 10, 2020 1:09 AM
An online petition urging the Coeur d'Alene School District to change its COVID risk level from "yellow" to "orange" had just more than 1,000 signatures on Friday.
This was the first week the district has had the "yellow" risk level in effect. The school board decided to open in "orange," but later voted to move to "yellow" as of Monday.
"Yellow" indicates minimal COVID risk. School is open five days a week. Masks are required for everyone on school property and in buses. Use of outdoor and large learning spaces, such as gyms and cafeterias, are being maximized. Social distancing is used as is practical.
In the "orange" moderate risk level, students are in class in person two days a week with remote learning the other three.
The petition, "Put the Coeur d'Alene School district COVID level back to moderate to keep students safe," is on www.change.org and was created by Lake City High School senior Tucker Turley.
"We are experiencing a spike in COVID cases every day, and yet we are still at school and crammed in classes where we cannot social distance," Turley noted with the launch of the campaign.
Reasons for signing vary.
"I understand science," one user wrote.
"Cases are rising," another user submitted. "Also, many staff do not enforce the mask requirements."
"In almost every one of my classes there are about half of the kids gone from COVID or contact tracing and it's been three days in yellow," another noted.
Board Chairman Casey Morrisroe said he's aware of the petition.
"I am proud that our students have found a creative medium to share their thoughts and concerns with the board and I am sure the board will take their feedback, along with all other communications, under advisement as we navigate this challenging year," Morrisroe said Friday.
Those with questions, comments and concerns are welcome to email trustees@cdaschools.org.
---