Idaho on early pace for record surplus despite pandemic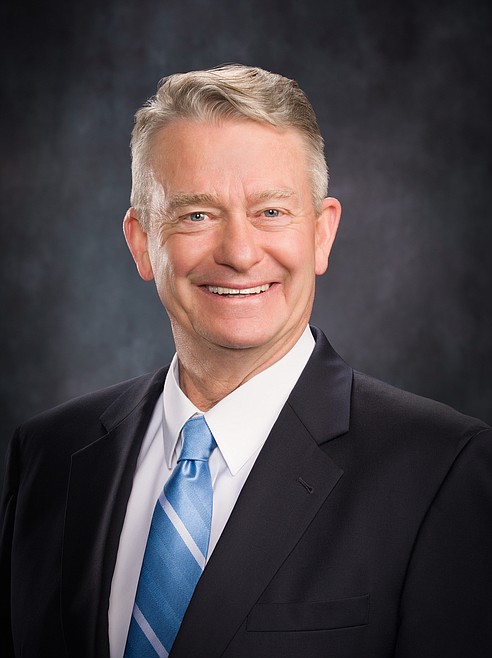 by
CRAIG NORTHRUP
Staff Writer
|
October 10, 2020 1:08 AM
While Idaho battles through its coronavirus numbers, the state's governor said Friday he was optimistic about another number that will help residents get through the pandemic: the economy.
Gov. Brad Little said in a Friday press conference that Idaho was on track to bring in a $530 million surplus in the fiscal year despite the lack of revenue that hampered the spring.
"The once-in-a-century pandemic was not part of our budget forecast for this fiscal year," Little said. "But despite all the changes since March, I'm happy to tell Idahoans that our state budget and Idaho's economy are strong. And we're well-positioned to handle the ongoing impacts of highly contagious and damaging COVID-19 virus."
September's revenue numbers came in $33 million ahead of forecast, the third straight month that Idaho has tracked above expectations. Little said the decision to deliver a staged re-opening gave Idaho a comparative advantage.
"Many other states are operating in the red. Many other states are facing 10, 20 and even 40 percent cuts just to adjust their budgets, and they may consider increasing taxes on citizens and businesses just to get by," he said. "In many other states, businesses remain closed, with no end to their restrictions in sight. In many other states, students are facing an entire academic year of full remote learning to the detriment of families, the workforce and students."
But while businesses have endured, COVID-19 remains open for business, as well. Thursday's 667 new cases remains one of the highest since the pandemic began, not far ahead of Friday's 662 new cases.
Whatever the surplus ends up being, Little said he wasn't yet ready to commit to how that surplus would be redistributed or invested into Idaho. He did, however, give a spectrum of possibilities that he said would benefit Idahoans, should the surplus hold.
"I'm optimistic that if we collectively continue our efforts to fight COVID-19," he said, "we will have enough money in the state budget at the end of the fiscal year to provide tax relief to Idahoans and make much needed investments in education, transportation and water projects."
---