Movers and Shakers
|
October 6, 2020 1:00 AM
Hart Capital Management welcomes Morris
Hart Capital Management announces the addition of Kayla Morris as portfolio trader. Her responsibilities will be executing trades, rebalancing portfolios and overall trading management.
Morris earned a Master's in Finance degree from Creighton University and a Bachelor of Marketing degree from Canisius College.
Information: 208-714-0812 or Hartcap.com.
Mountain West Bank promotes Lanigan, Yost
Mountain West Bank has promoted Mat Lanigan to assistant vice president, special assets manager of its special assets department in Coeur d'Alene. Lanigan has been with Mountain West Bank since 2017 and has 15 years of banking experience.
Also recently promoted is Tanya Yost, new branch manager of the Hayden branch. She joined Mountain West Bank earlier this year and has 28 years of banking experience.
Yost has previously volunteered for North Idaho Veterans Stand Down, the Coeur d'Alene Food Bank, Kootenai Health Foundation Festival of Trees, the Coeur d'Alene Chamber of Commerce, Coeur d'Alene Little League Association, the Coeur d'Alene Ironman triathlon, Junior Tackle Football Association, Lake City High School Booster Club, and Coeur d'Alene AAU Basketball.
Information: MountainWestBank.com.
• • •
If you have a new, relocated or expanded business, or announcement of events, promotions or awards, The Press wants to let our readers know. Email the details to Hollyp@cdapress.com.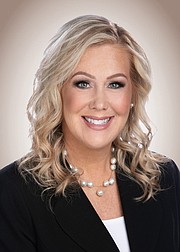 ---