Officials tout $50 registration fee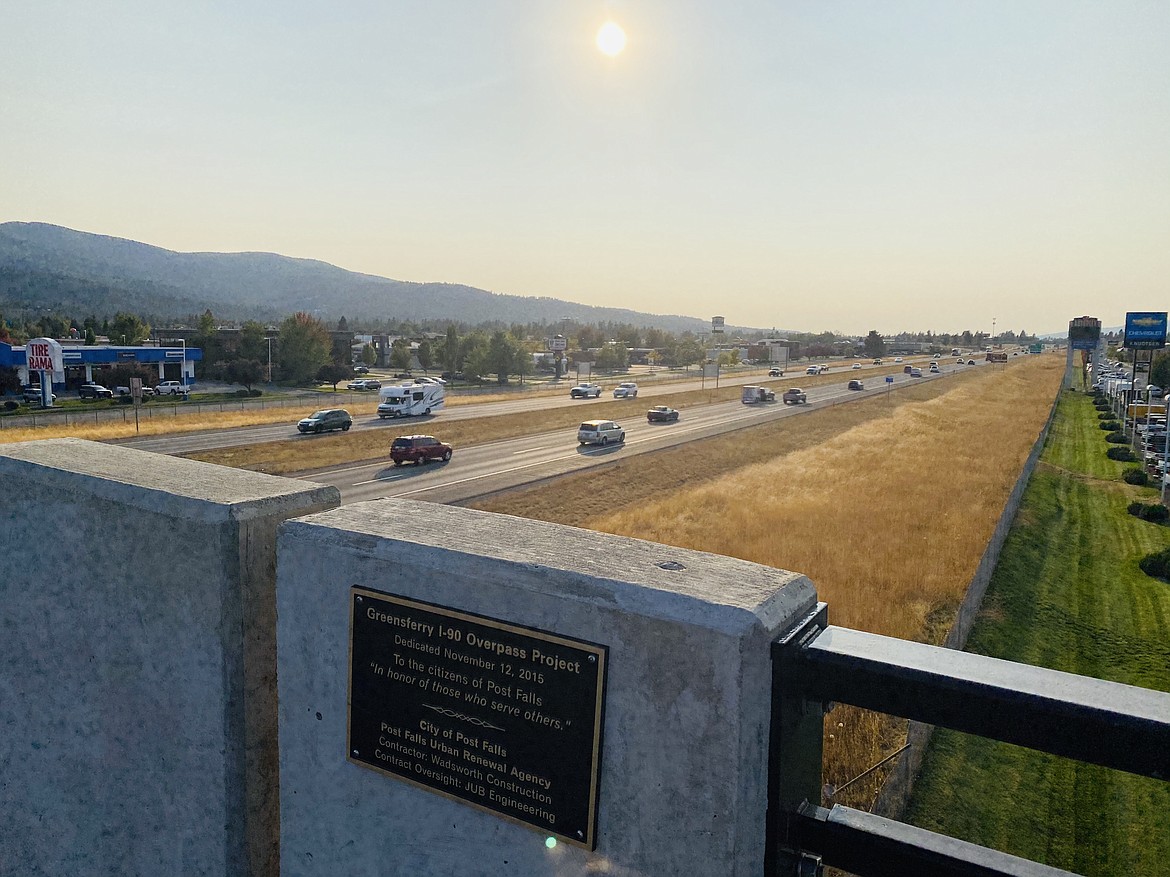 If KMPO's $50 vehicle registration fee passes they plan to build an overpass like the Greensferry Road Overpass between Appleway and Ironwood to help with I-90 traffic. (MADISON HARDY/Press)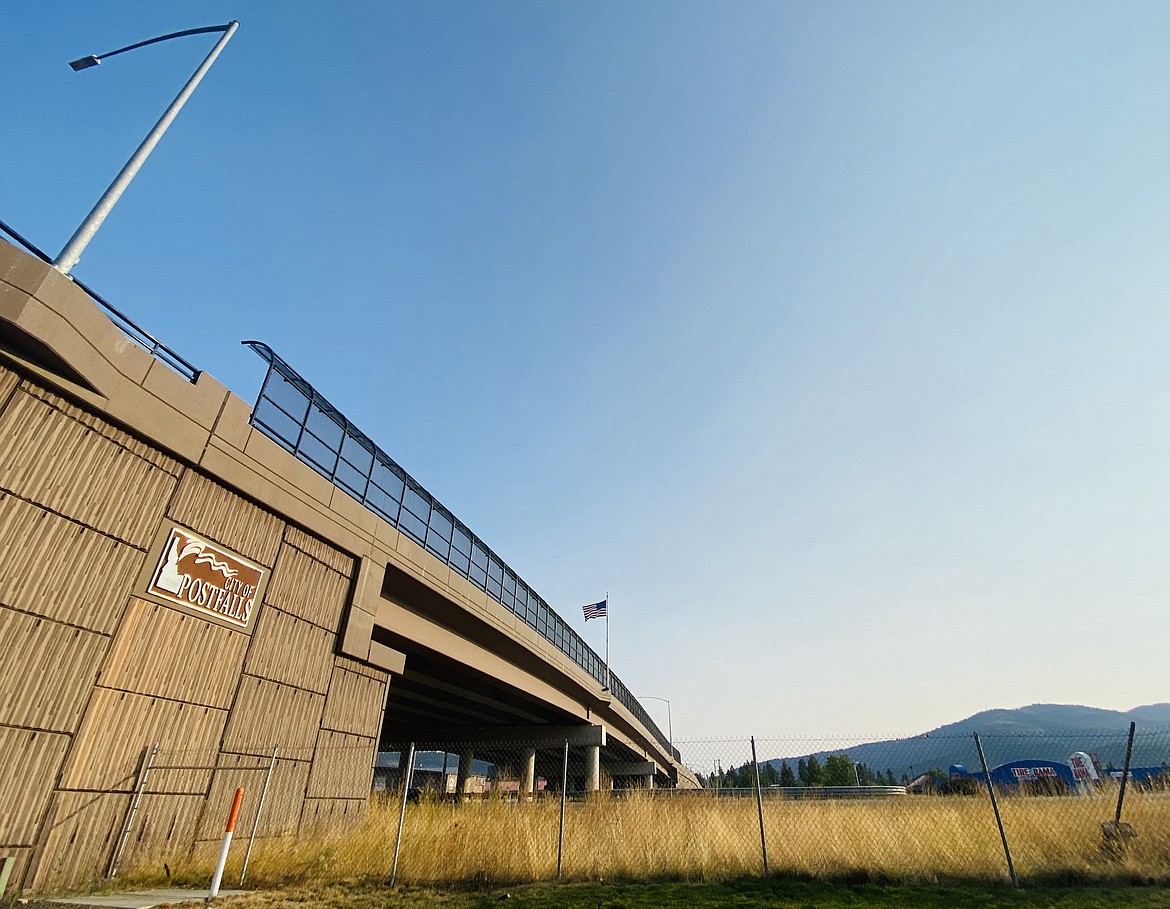 If KMPO's $50 vehicle registration fee passes they plan to build an overpass like the Greensferry Road Overpass between Appleway and Ironwood to help with I-90 traffic. (MADISON HARDY/Press)
Traffic on the I-90 begins to pick up Friday afternoon, the interstate serves as the main artery of North Idaho driver carrying commuters and travelers from State Line to Coeur d'Alene. (MADISON HARDY/Press)
Previous
Next
by
MADISON HARDY
Staff Writer
|
October 4, 2020 1:40 AM
Interstate 90 is one of Kootenai County residents' most frequented roadways, supporting an average of 60,000 vehicles per day. Since its initial construction in the 1970s, I-90's quality of service has decreased dramatically, causing an influx of congestion and safety concerns.
Crossing the northern part of the state, I-90 connects Kootenai County cities like State Line, Post Falls and Coeur d'Alene. Without a series of improvements, officials with the Kootenai Metropolitan Planning Organization and Idaho Transportation Department fear the road will become an enemy of commuters.
Through a proposed annual $50 vehicle registration fee, KMPO has designated three projects and $402.5 million to improve traffic flow on I-90. The 12 total projects outlined in the ballot initiative are part of the 2020 Metropolitan Plan released by KMPO in May.
"I-90 is equivalent to a main artery in the human body. It carries people and goods necessary to sustain the lives and the economy of Kootenai County," KMPO executive director Glenn Miles said. "If I-90 is operating efficiently and reliably, life is good. However, that is not always the case, and everyone knows it."
William Roberson, ITD District 1's program manager, said the department has been monitoring road conditions and traffic on I-90 for years and performed multiple studies on its level of service. The levels graded by letters A, B, C, D, and F, represent a roadway's efficiency based on volume, capacity, and efficiency.
"Anyone knows from driving on the I-90 that we are experiencing more and more congestion," Roberson said. "Right now, we are looking at a D level of service, but studies show that by 2027 we will be at an F."
In level D, travels will experience an unstable flow of traffic and reduced speed, typically below the posted speed limit. Once I-90 falls to F, Roberson said Kootenai County drivers would regularly experience full-stop traffic, longer commutes, and increased safety hazards.
One of the initiatives under KMPO's $50 fee that will be on the November ballot is widening I-90's 15-mile stretch from State Line to Sherman Avenue into six total lanes. The $375 million project would improve road conditions at a C level or better, Roberson said.
"Whether it's commerce or the daily commuters, widening the I-90 would reduce the delay and help the reliability of the system," Roberson said.
One of the most extensive and expensive constructions, the widening would be completed in multiple phases over a three- or four-year period.
Another I-90 project KMPO hopes to finance through the local option vehicle registration fee is the relocation of ITD's Port of Entry facility. The current Huetter POE impedes traffic on the eastbound I-90 as large freight and commercial trucks occupy and slow the right lane while exiting and entering the interstate.
"This effectively reduces the speed, reliability, and carrying capacity of the right lane on I-90," Miles said. "Causing two lanes of high-speed traffic to attempt to merge into the left lane in order to avoid trucks and vehicles getting off and then on again."
Relocating the POE east of the McGuire Road Overpass has an estimated cost of $20 million according to KMPO's ballot budget, and will take about two years to design and construct.
In the heart of Coeur d'Alene, KMPO's third I-90 project under the $50 local vehicle registration fee, which would be in effect 20 years, is constructing an overpass connecting Ironwood Place and Appleway Avenue. The Julia I-90 Overpass would cross over the interstate much like the Greensferry Road Overpass in Post Falls, Roberson said, and was designed to alleviate traffic around the U.S. 95 and Kootenai Health corridor.
After Kootenai Health expanded its campus several years ago, there has been increased traffic flow by employees, patients, and visitors. With proximity to the I-90 and U.S. 95 interchange, Miles said improvements to the roadway are necessary for the community's health and economic welfare.
"It's no secret Kootenai Health, and medical services surrounding the area are an essential part of the region," Miles said. "The overpass would improve operating conditions on Ironwood, Northwest Boulevard and U.S. 95, while also providing new economic opportunities along Appleway."
Overall, Roberson said the two- to three-year $7.5 million project hopes to benefit both the traveling public, medical center, and community.
With the Nov. 3 election steadily approaching, there is still uncertainty from many Kootenai County residents who could see their registration costs double if the measure passes. It would raise the fees on about 150,000 vehicles.
The fee, which only became publicly widespread in later August and early September, is one of many transportation initiatives in Idaho's history.
Nearly two decades ago, highway districts placed a similar local option vehicle registration fee on the ballot, which was unsuccessful. The new $50 cost differs from the previous because it is the first time large projects have been outlined explicitly with local jurisdictions' aid to a transparent budget list, Miles said.
Jack Riggs, a former Idaho Lt. Governor, Senator, and born-and-raised Kootenai resident, has seen firsthand the difficulty of passing transportation based legislation. He is now a strong supporter of the registration fee and believes its I-90 related programs are beneficial and imperative.
"The proposed improvements to I-90 would benefit anyone who ever drives to Spokane, both from an efficiency and safety point of view," Riggs said. "Interstate highway projects are always very expensive, but the ever-increasing traffic warrants these improvements, and lives will be saved."
Although media surrounding the ballot initiative was close to none, Miles, Roberson, and the Kootenai County Citizen for Traffic Relief chairman and previous Coeur d'Alene Area Chamber CEO Steve Wilson said it has been in the works for about 18 months. Wilson said talk of transportation issues in Kootenai County is no foreign discussion and has been a concern for at least eight years.
If the ballot is not passed now, KMPO, ITD, and KCCTR say the problems will become much larger, more costly, and have adverse effects on the region.
"If it doesn't pass this time, traffic is not getting any better, and we are not stopping growth," Wilson said. "Our responsibility is to preserve what we have, because if not now, when? When it takes you 40 minutes to get from downtown Coeur d'Alene to downtown Hayden? It used to take 10 minutes; now it takes 15, soon it will take 20."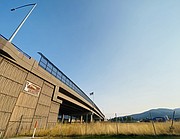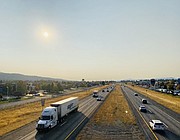 ---