Doing the wave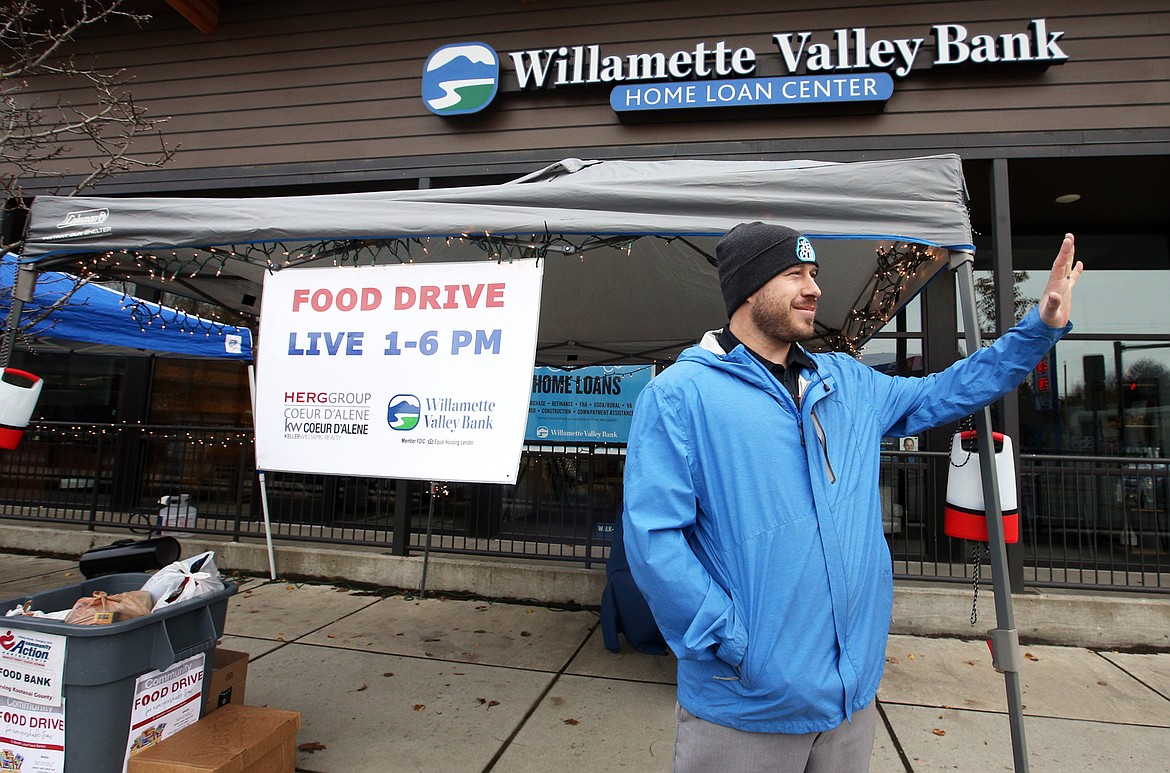 Andy Byrd, loan consultant at Willamette Valley Bank at 7th and Sherman, waves to passersby Tuesday afternoon during a food drive.
BILL BULEY/Press
by
BILL BULEY
Staff Writer
|
November 25, 2020 1:00 AM
COEUR d'ALENE — "You know what I like about North Idaho?" asked Andy Byrd as he waved to passersby on Sherman Avenue. "When you wave, people wave back."
To prove it, Byrd waved even more. And people waved back.
Byrd, a loan consultant with Willamette Valley Bank in downtown Coeur d'Alene, switched to a new role on a 38-degree Tuesday afternoon: receiving donations to a food drive outside the bank, and at Keller Williams Realty Coeur d'Alene, 3931 N. Schreiber Way.
Shortly after the food drive went live at 1 p.m., a woman stopped in with a cash donation, and cans and boxes of food were already stacked up under a canopy.
"It's going great," Byrd said.
The event was hosted by HergGroup at Keller Williams Coeur d'Alene, partnering with Community Action Partnership, and sponsored by Willamette Valley Bank.
They made it easy, with folks like Byrd standing ready to accept contributions so no one needed to leave their car.
"Local food banks need our help more than ever this holiday season," a press release said.
Community Action Partnership serves about 500 families per month. With the impact of COVID 19, they are now serving over 700 families.
"This number continues to climb," the press release said.
---