This donation goes deep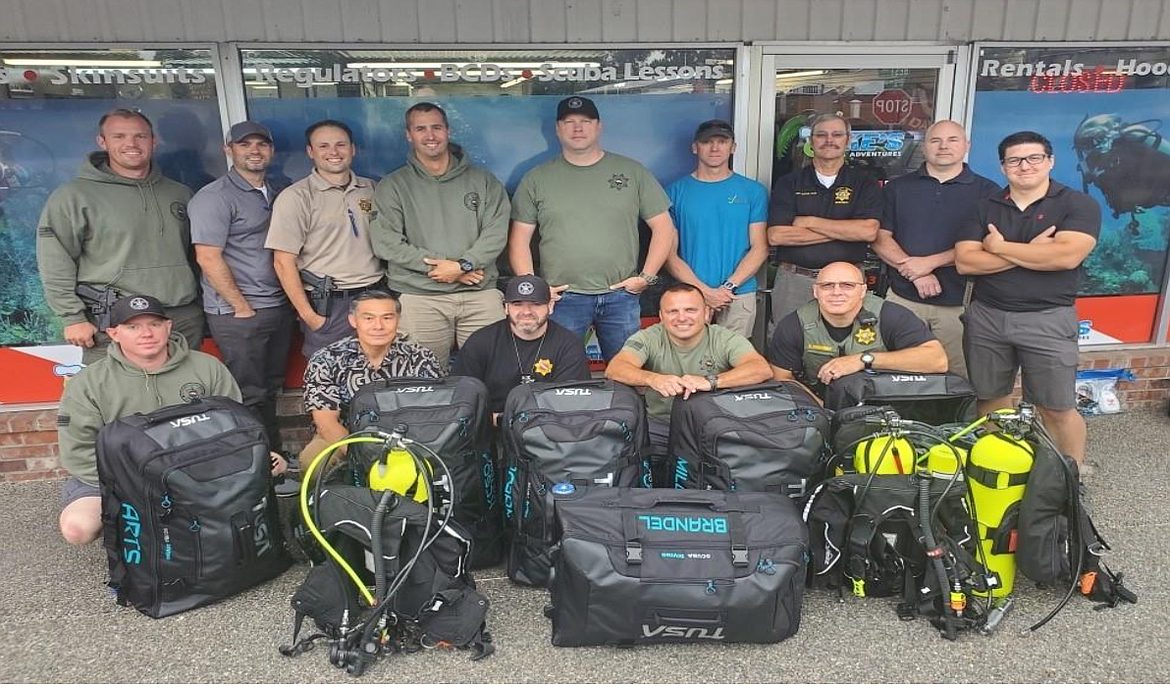 The Kootenai County Sheriff's Office Dive Rescue Team was grateful for donations of new equipment, thanks to both Coeur d'Alene-based Mountain West Bank and Jim and Colleen Denning of Hayden. (Photo courtesy of Lt. Ryan Higgins)
by
CRAIG NORTHRUP
Staff Writer
|
November 25, 2020 1:00 AM
A mid-air collision on July 5 over Lake Coeur d'Alene sent Kootenai County first responders into a dangerous situation: underwater rescue operations.
Rescue became recovery that day, as all eight passengers and crew onboard the two small aircraft died after colliding mid-flight. The National Transportation Safety Board is still investigating, analyzing evidence recovered, in part, by the Kootenai County Sheriff's Office Dive Rescue Team.
Now, locals are honoring the dive team by purchasing and donating new equipment to help in future dives.
"Their donations made it much safer for the team to perform life-saving duties," Sheriff Ben Wolfinger said in a statement. "The older, outdated equipment the team has been using made their already-dangerous job that much more dangerous."
That equipment includes nine new WaterProof DX-7 dry suits, eight Tusa 790 regulators, 14 Oceanic Pro-Plus 4 Dive computers, and four Zeagle 911 buoyancy compensator devices, all purchased and donated by Mountain West Bank President Scott Anderson and the Coeur d'Alene-based bank's board.
Jim and Colleen Denning of Hayden also donated nine OTS wireless communication systems to the dive team.
Wolfinger thanked Jake's Scuba Adventures in Coeur d'Alene for supplying the equipment and also for continuing to assist the dive team's training needs.
---