Four more dead as COVID continues its climb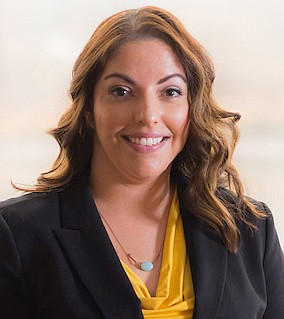 by
CRAIG NORTHRUP
Staff Writer
|
November 24, 2020 1:08 AM
Panhandle Health District reported 246 new COVID-19 cases over the weekend, continuing an escalating surge that skyrocketed in mid-October and hasn't looked back.
The health district also reported four more residents have died since Friday, bringing North Idaho's death toll up to 103. Three victims lived in Kootenai County, while the fourth lived in Boundary County.
"We are at a point in this pandemic," said Katherine Hoyer, public information officer for Panhandle Health, "where we are seeing hundreds of cases each day in our area, we are seeing the most hospitalizations due to COVID than we have before, and our hospitals are operating at or near capacity."
The new cases come on the heels of Friday's single-day district record of 241 new cases, leading off what has traditionally been America's busiest week of travel. Thanksgiving weekend usually sees crowded freeways and even more crowded airport terminals, and while the Transportation Security Administration reported Monday personnel screened half as many air travelers over the weekend as the weekend before Thanksgiving in 2019, their agents still screened more than two million people coming through American airports on Friday and Saturday combined.
AAA, the travel service that has made its own holiday tradition determining how many Americans will hit the road for Thanksgiving, estimates roughly 48 million drivers and passengers will travel for Thanksgiving this year, a 4.3-percent decline from last year. The Centers for Disease Control issued a travel advisory Thursday, warning against visits outside the household this year.
"Travel may increase your chance of getting and spreading COVID-19," the CDC warning reads. "Postponing travel and staying home is the best way to protect yourself and others this year."
It's advice many are ignoring, as health officials across the country and here at home are recognizing. Despite the district's pleas to stay home for the holidays, Hoyer urged those deciding to travel can still take steps to minimize exposure.
"If you are planning to gather with family and friends that you do not live with for Thanksgiving, you can all take precautions to make it safer. Guests should wear masks, stay 6 feet apart, gather outdoors instead of indoors, and anyone who is sick should stay home."
Gas stations and airport terminals aren't the only venues where people find themselves this time of year. The grocery store industry routinely tracks the holiday as one of its three busiest times of the year (along with the lead-ups to both Christmas and the Super Bowl). Hoyer said shoppers have ample opportunities to take reasonable precautions.
"If you are able," she said, "use online ordering or curbside pickup for your grocery needs. Avoiding in-person visits to the store will reduce your exposure. If online or curbside is not available to you, consider going to the store during hours where less people will be there."
Hoyer also advised to practice the preventative steps as recommended by both Panhandle Health and the CDC to reduce the risk of contracting the virus that has now killed more than 263,000 Americans.
"All we have until a vaccine is widely available are these non-pharmaceutical preventions," she said. "Wear a mask, wash your hands, stay 6 feet away from others, and stay home if you are sick. We cannot stop every single infection of this virus, but if we can come together as a community, we can certainly slow down the widespread community transmission we are seeing now."
Recent Headlines
---