Gwenda Kay Robinson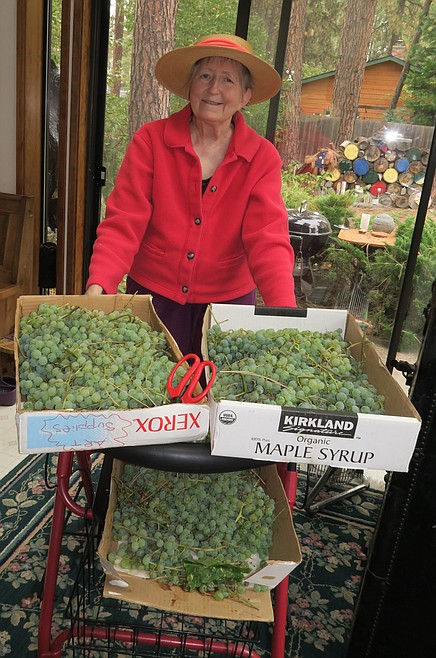 |
November 22, 2020 1:00 AM
Surrounded by family, Gwenda K. Robinson, 66, passed peacefully on Nov. 14, 2020, in Coeur d'Alene, Idaho. She was a long-time resident of Post Falls, Idaho. She absolutely loved children and her 27-year career as a primary grade school teacher for the Lakeland School District. It seemed almost impossible to go anywhere and not be recognized by one of her old students or teacher colleagues.
Gwenda was born in Joliet, Ill., on July 1, 1954, to Beverly and Lewis Robinson, a nurse and high school history teacher respectively. She grew up in Gardner, Ill., a tight-knit community with extended family close-by, commonly just a few doors down. Around town on her bicycle, she was a "paper girl."
Her father's Fulbright Scholar internships and teacher exchanges allowed her family to travel extensively in Europe, and a life-long love for travel was thus instilled in Gwenda early in life. There was a special place in her heart for Denmark.
Being a summer camp counselor – and canoe instructor - generated some of her favorite memories and shaped her future. After college (Northern Illinois University, '76) – and a vagabond trip in Europe – she wasted no time becoming the operator of her own children's daycare in St. Maries, Idaho. Gwenda subsequently attended the University of Idaho (where she met her husband) to become an accredited teacher (no surprise to anybody), and in 1984, she began her long career with the Lakeland School District, starting at John Brown Elementary in Rathdrum.

In 1990 she returned to the University of Idaho to get an advanced degree in education, and in 1991, she was part of the inaugural group of teachers that opened Garwood Elementary, making many friends -- teachers and parents alike.
Gwenda retired in 2012 with a disability due to breast cancer (2000), which metastasized to her brain (2001). It was a miracle she lived as long as she did – hardly slowing down. She enjoyed adventure travel, camping, canoeing, backpacking, hot springs, family get-togethers, slideshows, eating out (at the White House Grill), and especially, being a mom and raising her daughter, Sierra L. Pancoast (25).
Gwenda is survived by her husband, Laurence Pancoast (Post Falls); her daughter, Sierra L. Pancoast (Spokane, Wash.); her mother, Beverly Robinson (Spokane); her sister, Joyce Robinson (Spokane); brother, Martin Robinson (Jan) (Newport, Wash.); and nieces and nephews, Sara Bauer, Matt (Kim) and Nathan (Julie) Robinson. She remained close with her sister-like cousin, Karen Droegemueller (Andover, Minn.) and many friends from her hometown high school.
Gwenda was a very social, generous and loving person. She was strong. She will be greatly missed.
We would like to thank Dr. David Chambers, our family doctor, and Dr. John Demakis, Spokane neurosurgeon. They played no small part in the quality and extended duration of Gwenda's life. We have great respect for the dedicated care providers that did so much with so little. There is no service planned at this time.
---