Flossie M. (Johnston) Hegge, 95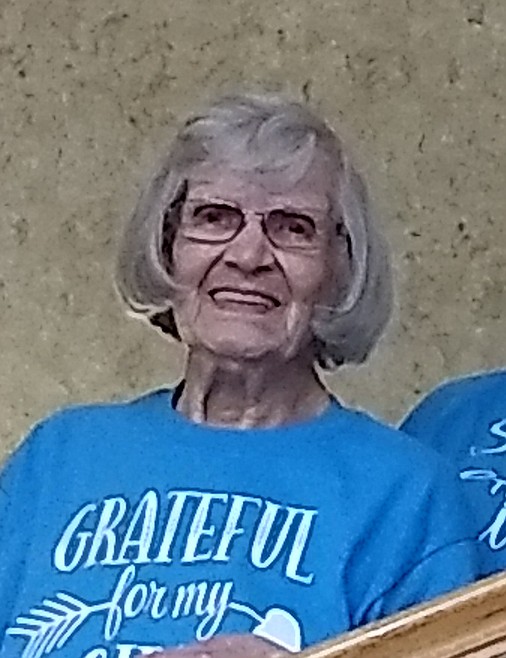 |
November 22, 2020 1:00 AM
Flossie M. (Johnston) Hegge passed away peacefully at her daughter's home in Coeur d'Alene, on Nov. 18, 2020, surrounded by her family. She was 95.
Flossie was born Aug. 25, 1925, in Newport, Wash., to William ("Bill") and Mabel (Wynn) Johnston. She was the youngest of four siblings. Flossie attended school in Newport until her family moved to Rathdrum, Idaho, when she was in third grade.
Flossie shared stories of growing up during the Great Depression. Her family was poor monetarily, but they were rich in love and loyalty. Their faith in God and in each other built strong ties and a deep appreciation for each other and for everything they acquired in later life.
After graduating from Rathdrum High School in 1943, Flossie worked in the office of Central Pre-Mix Concrete in Spokane, Wash. At the end of World War II, Flossie married the love of her life, Leroy (Pat) Hegge, when he returned from serving in the U.S. Army in Germany.
Flossie and Pat settled in Spirit Lake, Idaho, where they lived for 24 years and raised their family. During this time, Flossie helped with their service station business. She was also an Avon representative for several years and received a number of awards, including the Avon President's Award in 1965.
Flossie was an active member and deaconess at the First Lutheran Church. She was involved in various activities and organizations and made many lifelong friends during her years in Spirit Lake.
In 1970 Flossie and Pat moved to Spokane Valley, where Pat passed away in 1989. Flossie moved to Coeur d'Alene in 2004 to be closer to family.
Flossie is survived by her three daughters: Judy Schultz of Post Falls, Rhonda (Dick) Schultz of Coeur d'Alene and Penny Dille of Mead, Colo. She is also survived by seven grandchildren, 15 great-grandchildren, six great-great-grandchildren and numerous nieces and nephews. Flossie was preceded in death by her parents, her brothers Harry V. and James H. Johnston, and her sister, Anne B. Johnston.
At Flossie's request, a family graveside service will be held at the Pine Grove Cemetery in Rathdrum at a later date.
Memorials may be made to Hospice of North Idaho at 2290 W. Prairie Ave., Coeur d'Alene, ID 83815.
Yates Funeral Homes has been entrusted with the care of Flossie's arrangements. Please visit Flossie's memorial and sign her online guest book www.yatesfuneralhomes.com
---