Northwest Notes Nov. 21, 2020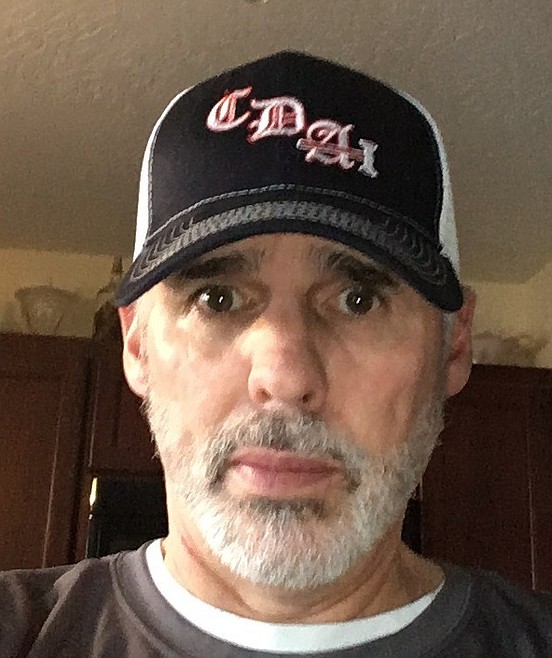 |
November 21, 2020 1:00 AM
Taylor named head coach of
Coeur d'Alene Legion team
COEUR d'ALENE — The new coach of Coeur d'Alene's top American Legion baseball team is no stranger to coaching Legion baseball in the area.
Darren Taylor, who coached the Post Falls-based Prairie Cardinals in the 1990s and early 2000s, has been named the Coeur d'Alene Lumbermen's class AA head coach.
"While his primary focus will be in the AA team, he has also been tasked with building a coaching pipeline via the multiple teams that the club fields and implementing training and game time tactics that provide a cohesive environment across all age levels of play," Coeur d'Alene American Legion said in a news release.
Taylor has 31 seasons of varsity coaching experience, including one season as Lake City High baseball coach.
He also was head coach with Lake City softball and Lake City girls basketball for several seasons.
"As a former Legion player myself, a long-time Coeur d'Alene resident, and an experienced varsity level coach in many sports, I feel my journey in life has perfectly groomed me for this challenge," Taylor said in the news release. "Our program is stocked with very talented baseball players at all levels and I can't wait to pick our teams and turn them loose on our competitive summer schedules. I eagerly take on the responsibility of molding our young men into great people first, fierce competitors second, and successful baseball players last. Our ultimate goal on the field is to win the program's very first AA
state title and our work to accomplish that goal starts today."
Most recently, he was an assistant to former Lake City player Bobbi Darretta with the Coeur d'Alene High softball team in 2019.
With the Lums, Taylor replaces Erik Karns and Paul Manzardo, who had teamed to coach the AA program. Karns is the Coeur d'Alene High head coach, and Manzardo is Lake City's head coach.

"Coach Taylor will work tirelessly to put a quality team on the field that the entire community will be proud of," Manzardo said.
Added Karns: "(Taylor is) one of the most experienced local coaches
— he's got a great baseball background. Highly organized, clear and precise communicator, competitive. Lums players are fortunate to have him leading the program."
The move will also allow Karns and Manzardo to focus on their high school programs.
"They still plan to assist the program in any way needed as schedules permit," the Lums said. "Both have been instrumental in developing baseball into what it has become in the Coeur d Alene area and they will have a place in the Lumbermen program."
Vandals' 2019 win at
Northern Arizona to be re-aired today
Vandal Rewind returns today on ESPN 700/105.3 FM, with Idaho football's overtime win over Northern Arizona in the 2019 season finale. Fans can catch the action, including new interviews with coaches and student-athletes, on the TuneIn App, at GoVandals.com/Listen and on select Vandal Radio Network stations.
The Vandals entered the final game of the 2019 season looking to close things out with a win. While the defense had been the calling card for the squad all season, the offense took over when it was needed the most.
The lead changed hands five times in the second half. The Vandals thought they had things wrapped up after a 29-yard score from Nick Romano with 44 seconds to play, but the Lumberjacks hurried down the field to kick the game-tying field goal and force overtime.
"It just makes you so happy for the seniors, to send them out that way," Idaho coach Paul Petrino said after the game. "They just went out and played their hearts out. Had their ups and downs but kept grinding, kept fighting. Mason played great, Jeff played great, Nick, the offensive line, Connor Whitney, everyone made plays. It was just a great team win."
Senior quarterback Mason Petrino was 36 of 43 for 498 yards in the air and six scores. He added 65 yards and a touchdown on the ground as well. His 563 total yards of offense were the most by an individual in an FCS game that season, and he earned STATS FCS National Offensive Player of the Week honors for his efforts.
Fellow senior Jeff Cotton, now with the Los Angeles Chargers, set a program record for receptions with 18. He finished the night with 230 yards, the fifth-most by a Vandal in a game in program history. Romano finished the game with 286 all-purpose yards, the fourth-most ever by a Vandal.
Four Zags on Naismith Trophy
Preseason Watch List
ATLANTA — Gonzaga's Joel Ayayi, Corey Kispert, Jalen Suggs and Drew Timme were all named to the Naismith Trophy Men's College Player of the Year Preseason Watch List, the Atlanta Tipoff Club announced.
Gonzaga leads the 50-player watch list with four players included on the list, followed by Duke, which has won more Naismith Trophies (8) than any other school. Seven schools have two players represented include Baylor, Illinois, Kentucky, LSU, North Carolina, Stanford and Villanova. Overall, the ACC and Big Ten top the list, each with eight players represented, while the Big 12, Pac-12 and SEC have six candidates on the watch list.
The list includes the 2020 Naismith High School Trophy winner, Cade Cunningham, now a freshman at Oklahoma State, the 2020 Naismith Men's Defensive Player of the Year winner, Marcus Garrett from Kansas, and Iowa's Luka Garza, who was a finalist for the 2020 Men's Player of the Year honor.
---