Clyde Gene Blood, 80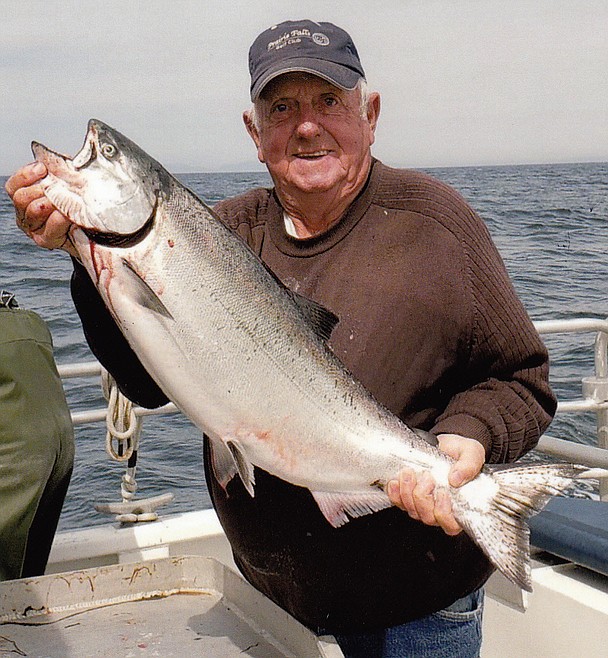 |
November 21, 2020 1:00 AM
Clyde Gene Blood passed away Nov. 11, 2020, in Coeur d'Alene, at the age of 80.
He was the 10th child born to Phillip and Sadie Blood on Oct. 27, 1940, in Spirit Lake, Idaho.
When he was a boy, in the morning he would walk two hours from Spirit Lake to Brickle Creek to fish, and back home in the evening.
He enjoyed baseball; his dad taught him how to throw "curve balls." He loved playing catch with his brothers and friends. He played American Legion baseball in Coeur d'Alene in the late '50s. He was invited to try out with the Spokane Indians in 1958. He played two years at Columbia Basin College in Pasco, Wash.
During his senior year the basketball team went to state championships in Lewiston, Idaho.
Clyde worked at Larsen's Mink Ranch in Spirit Lake while in high school. He planted trees for Inland Paper Company and worked for the Milwaukee Railroad. He worked for Boeing in Seattle before he enlisted in the Air Force in 1963. He went to tech school at Chanute AFB, Chicago. He was then stationed at Lincoln AFB in Nebraska and then at Clark AFB in the Philippines. There he was a crew chief on C130 airplanes and flew in to support the Vietnam Conflict. When he returned home from the Philippines, he was stationed at Langley AFB, Virginia.
While stationed in Lincoln he met and married his wife Ruth, of 55 years. They had two children, a son, Scott (Mindy) Blood of Spirit Lake; a daughter, Jeniece (George) Pride of Queen Valley, Ariz.; granddaughters Mikayla Blood, Hillari (Cory) Theobald, Heather McDaniel, and Hayden and Allie Pride; and great-granddaughters, Payln and Piper Neu.
When Clyde got out of the Air Force the family moved back to Spirit Lake. He worked at Idaho Veneer in Post Falls before getting hired on at Kaiser Trentwood as a millwright, where he continued to work until retiring in 2003
He enjoyed fishing, hunting and golf. He was thrilled the day he got a hole-in-one at Prairie Falls. In July he was able to go fishing in Alaska with his son, Scott, son-in-law, George, and friends, Shane, Andy and Paul. He caught a 120 lb. halibut. He had a fantastic time-ready to go again.
Clyde is survived by his wife, son, daughter, grandchildren, sisters Patsy Budd and Gladys Storrasli, brothers Jack, Virgil and Leon Blood, and numerous nieces, nephews and many friends.
There will be a celebration of his life at a later date. He will be missed by many.
Yates Funeral Homes has been entrusted with the care of final arrangements. Please visit Clyde's memorial and sign his online guest book at www.yatesfuneralhomes.com.
---