Billie Berta Campbell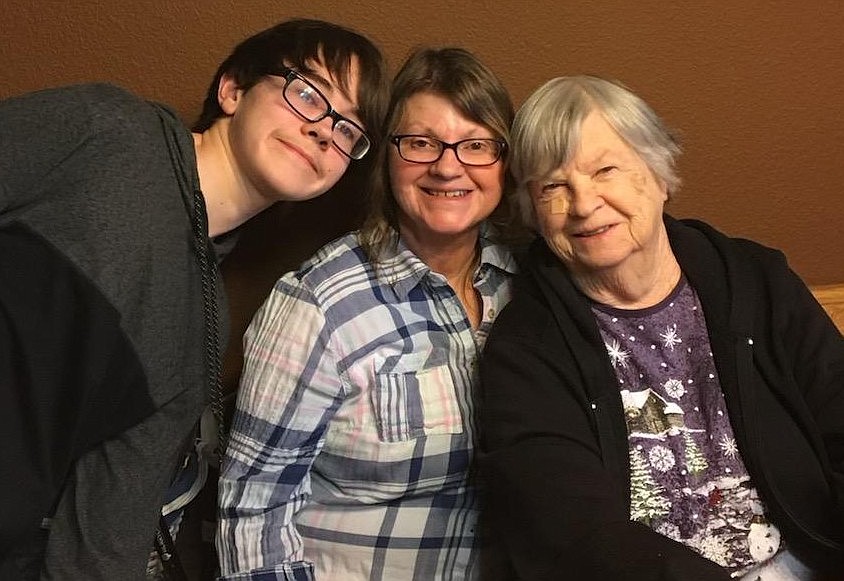 |
November 18, 2020 1:00 AM
It is with great sadness that we announce the passing of Billie Berta Campbell, age 83, of Coeur d'Alene, Idaho. Billie was born in Muskogee, Okla., Oct. 6, 1937, to Margaret and Otis Bridgewater, and graduated from high school in Reliance, Wyo.
Billie was preceded in death by her husband, Hubert L. Campbell; parents, Margaret and Otis Bridgewater; her three sisters, Catherine Murphy, Betty Bridgewater and Dorothy Hanna; brother, Robert Avant's; her sons, Douglas Campbell and Hubert (Huey) Campbell Jr.; and nephew, Louis (Roc) Johnston. She is survived by her daughter, Cynthia (Cy) Campbell of Rathdrum, Idaho; grandsons, Jacob Campbell, also of Rathdrum, and Jason Campbell of Houston, Texas; nephew, Todd Johnston of Hauser, Idaho; Claudia Dohner of Houston; and several great and great-great-nieces and nephews.
Billie was known at Lake City Church by the senior groups, memorials, and many other functions as being the best coffee maker.
Billie was a faithful member of New Life Church, and then Lake City Church. She loved her church families. She served on seven missions with her friends to Argentina and Honduras.
She also has been on several cruises with her best friend, Pat, and others. She was able to cruise to locations such as Alaska, Australia, and Panama Canal, to name just a few, and to the Holy Land, which was a very spiritual experience.
Billie looked forward to Mondays, which were days she enjoyed lunches and playing cards with her awesome friends. Billie was busy five days a week with friends, church and family.
She was a lover of all sorts of plants and could tell you what kind they were. She had a special love for orchids.
Billie was a true friend to everyone. She was loved by all and will truly be missed.
Services for a celebration of her life will be held at 11 a.m. Saturday, Nov. 21, 2020, at Lake City Church, 6000 N. Ramsey Road, Coeur d'Alene, ID 83815.
Please feel free to attend and share the memories you had with Billie
English Funeral Chapel has been entrusted with the arrangements. Please sign Billie's online memorial at www.englishfuneralchapel.com
---