'LightStrike Robot' joins Northwest Specialty Hospital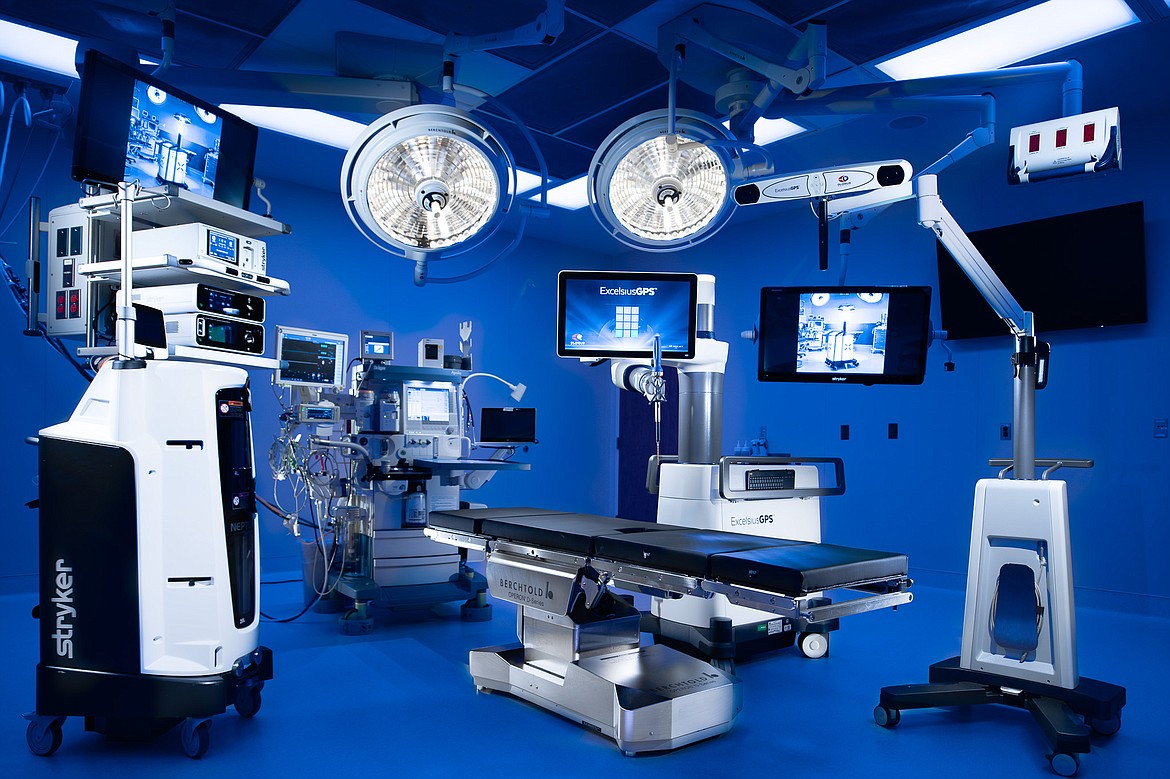 Northwest Specialty Hospital is the first hospital in the Pacific Northwest to offer a combination of innovative robotic technology and automation for spine surgery.
Courtesy photo
|
November 16, 2020 1:07 AM
POST FALLS — Northwest Specialty Hospital is the first hospital in the Pacific Northwest to offer a combination of innovative robotic technology and automation for spine surgery that has earned it the distinction of becoming a nationally recognized surgical observation center for spine procedures.
One such technology is the Xenex LightStrike Robot, which is a disinfection system that uses xenon bulbs and ultraviolet light to kill pathogens in surgical suites such as the COVID virus, "resulting in cleaner rooms and a lower likelihood of patients getting an infection during surgery," according to a press release.

"Northwest Specialty Hospital's investment in state-of-the-art technology for spine care reflects our commitment to delivering the highest quality of care to our patients," said Rick Rasmussen, CEO of Northwest Specialty Hospital.
Another is a state-of-the-art surgical environment designed by one of the world's leading medical technology companies, the Stryker Corporation, called the iSuite.
It features voice automation, fluorescence imaging and a host of digital enhancements designed to improve surgical productivity and safety.
Northwest Specialty Hospital is the first hospital in the Pacific Northwest to have an operating room featuring a fully integrated 4K surgical video platform.
These innovations are augmented by a novel, cutting-edge robotic navigation and guidance technology developed by Globus Medical called The ExcelsiusGPS Robotic Navigation platform.
It uses a rigid robotic arm and features full navigation capabilities for precise trajectory alignment in spine surgery to improve the accuracy of spinal procedures and optimize patient care by creating smaller incisions, less tissue damage and shorter recovery times.
Globus Medical also recently announced that Northwest Specialty Hospital is one of their exclusive and distinguished ExcelsiusGPS Premier Centers. EPCs are nationally recognized surgical observation centers where spine surgeons from across the nation may come to observe the surgical spine experts at Northwest Specialty Hospital operate the ExcelsiusGPS Robotic Navigation platform.
---