At last, Election Day!
by
CRAIG NORTHRUP
Staff Writer
|
November 3, 2020 1:09 AM
INFO BOX:
Still don't know who to vote for? Go to cdapress.com and click on Meet the Candidates.
After a particularly contentious sheriff's race, a pair of usually nonpartisan races that suddenly became partisan, and an entire post-primary campaign cycle interrupted by a pandemic, voters will finally have their say in today's general election.
"With over 103,000 registered voters in Kootenai County, I expect a record turnout in both numbers and percentages," said Brent Regan, chair of the Kootenai County Republican Central Committee.
The all-absentee May primary — which ended up becoming a June primary after all the absentee ballots finally arrived — signaled that historic turnout, when the Kootenai County Elections Office received 32,800 absentee ballots to tally.
The heavy case load served as a harbinger for a heavier general election, as 36,000 absentee ballots for today's general election have already been received.
While the early summer primary was all-absentee — a result of a pandemic that continues to grow nationwide — today's general election is not limited to mail-only. In a special session of the Idaho Legislature in late August, the state's governing body moved to have some form of an in-person general election, meaning that 54 polling locations among 70 precincts will be open today for people to come in — with their drivers' licenses or state-issued identification cards — and vote.
Today's in-person voters and absentee ballots are also complemented with about 9,000 ballots from county residents who stood in line at the Elections Office on Third Street for early voting over the course of the past two weeks.
While the 103,000 registered voters in Kootenai County is a number that shattered previous election records, that number doesn't have to stop growing. Those who wish to register can do so at their polling place. On top of your photo ID, bring a utility bill — such as a power bill, water bill or sewer bill — and you can both register today and vote today. If you don't know where your polling place is, call Elections at 208-446-1030 or look it up on the county's website: kcgov.us/321/Polling-Place-Look-Up
For those who filed for, received and filled out their absentee ballot but have not yet mailed it, don't. Kootenai County Clerk Jim Brannon said to bring that filled-out absentee ballot into the Elections Office. He further added that this general election is not operating with the same relaxed approach as the primary, and that all absentee ballots must be received no later than 8 p.m. at the Elections Office on Third Street.
"I will be emptying the drop box outside the office at 8 p.m.," he said. "At 8:01 p.m., if you come by with your ballot, it's too late."
For those who have not mailed their ballots, simply going to your in-person polling place and casting your vote will invalidate your absentee ballot, so long as the latter hasn't already been received by the Elections Office. But Brannon said every wasted absentee costs the county about $2 in resources, so he would prefer people drop them off in the drop box at 1808 N. Third St. in Coeur d'Alene.
"For that matter," Brannon added, "if you've already got your absentee ballot, why would you want to go to your polling place to wait in line to vote, when you could just drop it off in the drop box?"
Brannon said he doesn't know how many voters will show up at their polling stations today, but election volunteers and poll workers are prepared to make each polling place as safe as can be. Social distancing will be practiced, surfaces will be sterilized regularly, and masks will be made available.
The pandemic — and all of the havoc it brought forth on Idaho's economy, schools and families — was not the only source of stress in this year's election.
For example, the race for Kootenai County sheriff grew particularly bitter, both in the run-up to the primary and in the lead-up to today's election.
While all elections are inherently political, two races became unusually so, particularly because they hold a long history of remaining nonpartisan. That changed in 2020, as Regan's Republicans vetted and endorsed candidates for three North Idaho College trustee positions and the top four out of eight candidates for the Kootenai-Shoshone Soil and Water Conservation supervisor jobs. The vetting process focused on loyalty to Republican principles.
Democrats didn't follow suit.
"The (Kootenai County Democratic Central Committee) has not endorsed candidates in nonpartisan races," its chair, Evan Koch, told The Press. "Nonpartisan races are nonpartisan."
This campaign season was complicated by COVID-19, which turned traditional knocking on doors into mailers, personal appearances into virtual Zoom meetings, and bullet points over education funding and federal land use into debates over masks and economic recovery.
"This is my first time running in a campaign," said Christopher Matthews, running against incumbent Rep. Ron Mendive for his state representative 3A seat, "so I've learned a lot. It's been an interesting campaign, especially during the pandemic. I couldn't go door-to-door, so I've been focusing on social media."
"This whole year was strange," Mendive said. "Everything about this campaign was strange. 2020 has certainly been a strange time to hold an election."
The pandemic has also changed the ritual gatherings among local candidates and politicos. The Kootenai County Democratic Central Committee has abandoned its usual in-person cheers in exchange for a Zoom meeting for local Democrats to celebrate.
"On election night, the KCDCC will gather on Zoom to thank our candidates and reaffirm our allegiance to the values we hold that support democracy," Koch said. "Democrats and their friends will drop in as their schedules allow."
Kootenai County Republicans won't be organizing an Election Night party, but for different reasons.
"Because so many on our committee volunteered to be poll workers we decided not to have an Election Night watch party, as some will have put in a 14-hour day helping their neighbors vote," Regan said.
Kootenai County residents visiting the Coeur d'Alene Press website tonight for results will be checking on more than just races for sheriff, Soil and Water, and NIC trustee positions. Across the county's three legislative districts, one contested Idaho Senate race and three competitive Idaho state representative jobs are on the line, as well as a state constitutional amendment limiting the number of districts to 35, and a measure asking for a $50 vehicle registration fee aimed at paying for local transportation projects.
Idaho's representation in the U.S. Capitol is at stake, as well, with incumbent Sen. Jim Risch fighting challenges from Democrat Paulette Jordan, independent Natalie Fleming, and Constitution Party standard-bearer Ray Writz. Rep. Russ Fulcher is facing challenges from Democrat Rudy Soto and Libertarian Joe Evans.
Oh, and in case you hadn't heard, America will choose the next leader of the free world today. President Donald Trump is seeking his second term against Democratic candidate and former Vice President Joe Biden.
Those two aren't the only candidates voters can select from. Libertarian Jo Jorgensen, the Constitution Party's Don Blankenship and independent rapper Kanye West are also some of the candidates running on Idaho's ballot.
Polls open at 8 a.m.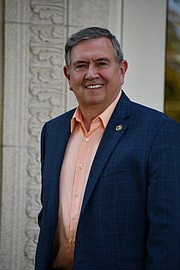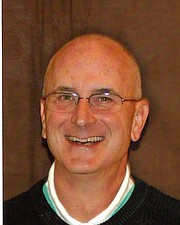 ---