NEIGHBORHOOD OF THE WEEK: Local real estate carries on… carefully
by
Tyler Wilson
|
March 29, 2020 1:00 AM
Like nearly every professional in every industry, Realtor Jackie Suarez is adjusting to the new normal. An associate broker for Century 21 RiverStone based in Sandpoint, Suarez has 20+ years in the industry. Nothing remotely compares to these early stages of COVID-19 pandemic life.
"Many of our seller clients who live in their homes have pressed 'pause' on showings, awaiting a return to safe contact with others," Suarez said. "Vacant homes are still seeing activity."
Idaho's recent 21-day stay-home order still allows much of the real estate industry to remain active, though with aggressive social distancing recommendations.
"Our local offices are closed to the public, and our escrow companies are also practicing safe standards," Suarez said. "Many of our lenders are working remotely, taking applications online. Appraisers are also being very careful to access homes safely, wearing protective gear and not touching surfaces. Personally, my insurance company is not sending claims adjusters to our properties, and they are relying on us for photos and online uploads for claims."
While buyer interest is down (all throughout the country), considerable work remains on existing contracts and processes that began before the pandemic began to influence the market.
"There are still buyers that need to buy and sellers that need to sell, and things that were already in the pipeline are moving forward," Suarez said.
"Our business depends on consistent communication and quick action," she continued. "Now more than ever we are depending on our online tools to stay connected."
That includes video tours of properties, more Facetiming with clients and utilizing electronic signatures.
At press time, existing residential construction remained active in the state of Idaho under its 21-day stay-home order. That's different from the measures across the state line in Washington, where the list of services deemed "essential" varies. Suarez said there could be some pause from builders when it comes to new developments that don't have existing contracts in place. Otherwise, she said builders are working to meet contracts and deadlines while incorporating more social distancing standards.
Suarez and most in the industry expect to see negative fallout from the pandemic. However, North Idaho will likely be in a better position to rebound compared to other areas.
"Once this is over, we have pent up demand and still not enough inventory, so we are likely going to see a real surge," Suarez said.
More information on recommendations and practices for the industry in response to COVID-19 can be found at Idahorealtors.com/coronavirus-covid-19/.
Reach out to Jackie Suarez for more local information at 208-290-5888 or jackies@sandpoint.com.
We want to hear from readers and real estate professionals about what you'd like to see from Neighborhood of the Week during this unprecedented time. Contact twilson@cdapress.com to suggest story ideas and updates you'd like to see in this space in the coming weeks.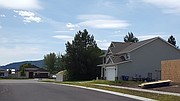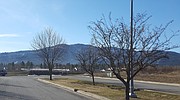 ---