Cd'A Paving & Concrete moves to new location
Commercial, residential and public properties are recipients of the work of Coeur d'Alene Paving & Concrete and CDA Redi Mix, which this week moved into its new location at 3110 N. Government Way.
With 75 employees, CdA Paving does driveway, parking lot, road and recreational court paving and grading and related rock products. Todd Kaufman created the company in 2001 and was joined by friend Craig Cozad in 2004. CdA Paving now has this new location, an asphalt plant, a concrete plant and three gravel pits.
The new corporate office reflects the services with precast items underground, a paved parking lot and custom-colored concrete sidewalks surrounded by Verti-Crete estate walls. The yard also includes items needed for decorative concrete.
Hours are 8 a.m. to 5 p.m. weekdays. Phone 208-762-0235. Check www.cdapaving.com.
The old location at 120 E. Anton is available for lease; phone 208-765-2642. A grand-opening party is being planned.
Pure Aesthetics opens soon in The Northern
With licensed estheticians who believe in enhancing true beauty, Pure Aesthetics plans an April 1 opening in Suite 102 of the new Northern complex at 2007 Tea Olive Lane (northwest corner of Ramsey and Hanley).
Owner Charlie Glisson, an esthetician for eight years, and her team offer microneedling, nanoneedling, chemical peels, dermaplaning, lash extensions and lifts, custom facials and microblading. They sell skincare products and will host private events.
"I am passionate about skincare and continuing my education to help serve you the best skin tips and tricks," Glisson said.
Other team members include Katie Roberts, Caitlin Redmen and Carli Campbell.
Hours are 8:30 a.m. to 6 p.m. weekdays and Saturdays by request. Phone 208-691-4825. Check www.pureaestheticscda.com.
Priebe Chiropractic moves on Ironwood
Remaining open on the third floor until the move is done, Priebe Chiropractic is moving to the larger, first-floor space in Suite 104 of the complex at 850 W. Ironwood. They also maintain an office at 8109 N. Wayne Drive in Hayden.
Doctors and brothers Jeff and Randy Priebe (graduates of the University of Western States in Portland) and eight massage therapists utilize several soft tissue modalities, including electrical stimulation and kinesiotape. They plan to be in the new space in late April or early May. A doctor is at each office every day. Joining them are associates Lindsey Johnston, Tammi Grassi, Ghita Borst, Joyce Broemmeling, Dawna Caudie and Emily Sindt-Wolfe.
Hours are 7:30 a.m. to noon and 1:30 to 5 p.m. Monday, Wednesday and Friday and 7:30 a.m. to noon Tuesday and Thursday. Phone 208-664-5225 in Coeur d'Alene and 208-667-7463 in Hayden. Check www.priebechiropractic.com.
Paradigm Consulting opens in Hayden
Integrity, intent, capabilities and results are the core to the work of Paradigm Consulting, now open at 11100 N. Airport Road in Hayden.
With 30 years of experience, owner Jeff Odland emphasizes work with stewardship, sales and sourcing. Corporate and environmental stewardship includes looking at elements such as values, ethics and morals. Sales and sourcing efforts increase revenues, reduce costs and increase sustainability.
Hours are 8:30 a.m. to 5 p.m. weekdays. Phone 208-755-2759. Check www.paradigm-results.com.
And now the Tidbits
• A new commercial building is under construction at 6040 Government Way.
• Something new will be at 1026 N. Fourth St.
• Northwest Softplay is "coming soon" at 317 E. Seltice.
• 108 North, an Italian bistro, is under construction connected to the Moose Lounge downtown.
• A "Coming Soon" sign is with an "India House" sign at 740 N. Cecil Road in Post Falls.
• Watch for Sherman Food Court coming at 1902 E. Sherman Ave.
• Something new is going into 413 Sherman beside the Art Spirit Gallery.
• Alpine Animal Hospital (now on Best Avenue) is building a new place on Kathleen, west of Mango Tree.
• A Union Coffee Roasters, Stretch Lab, Pokeworks and Mangia Wood-Fired Pizza will be in The Northern complex northwest of the Ramsey Road-Hanley Avenue intersection.
• Trademark Mechanical is building a new place in Hayden.
• The new Bakery by the Lake will be on Coeur d'Alene Lake Drive.
• Lean Kitchen will be at 2632 Government Way.
• A Burger King is under construction at 3827 N. Ramsey (just south of Kathleen).
• A new Carl's Jr. is under construction in the former Burger King location on Appleway.
• A new Roger's Ice Cream & Burgers is under construction on Government Way behind Wells Fargo Bank on Appleway.
• A gelato shop will be at 217 Sherman.
• The new Hardwick Hardware is under construction at 3820 E. Mullan in Post Falls.
• A new place in the northeast corner of U.S. 95 and Lancaster will be a Golden Glo Coffee Shop.
• A real headline: Homicide victims rarely talk to police.
• In our health crisis, in going into most public places they said a mask and gloves are enough. They lied. Everyone else had clothes on.
• Contact Nils Rosdahl at nrosdahl@cdapress.com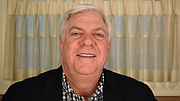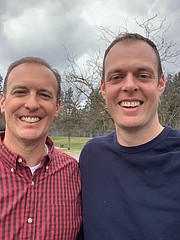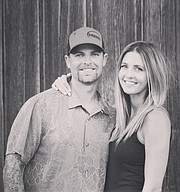 ---