More than 600,000 COVID-19 cases confirmed worldwide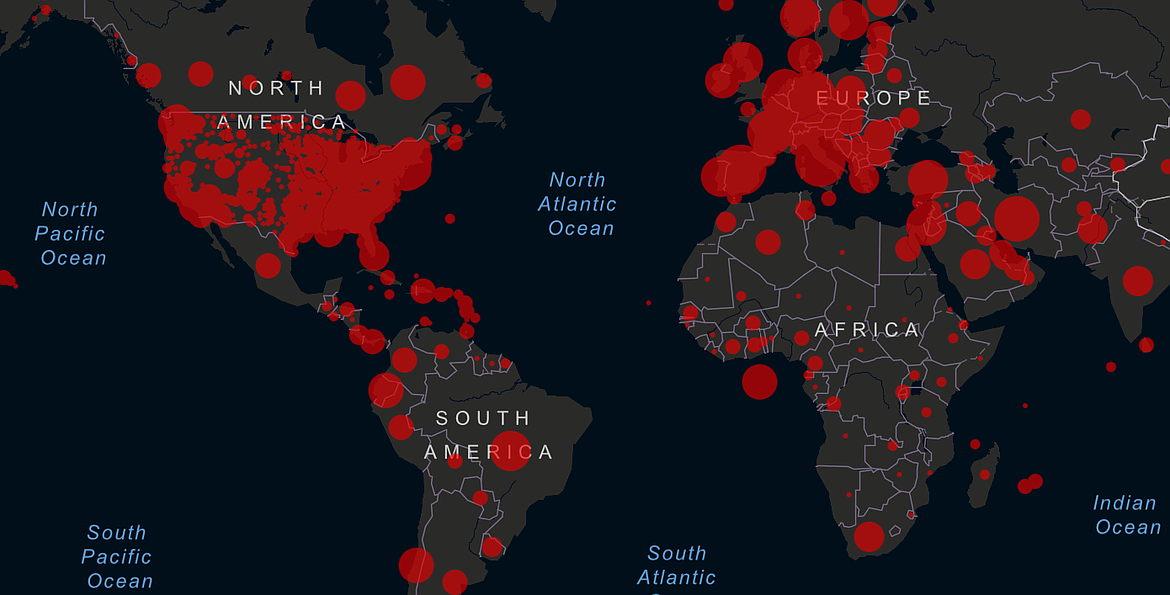 More than 600,000 cases of COVID-19 have been confirmed worldwide, according to Johns Hopkins University — an increase of almost 100,000 cases since March 26.
As new cases of COVID-19 are reported, an interactive map developed by Johns Hopkins University provides near real-time tracking. The map pulls information from a range of sources to provide daily updates.
The update at 2:34 a.m. on March 28 counted 602,262 total confirmed cases worldwide.
A March 26 update counted 510,108 cases globally.
Countries with the most confirmed cases include:
• United States — 104,837
• Italy — 86,498
• China — 81,996
Between March 26 and March 28, the United States jumped from having the third-most cases worldwide to more cases than any other country. On March 26, the total number of confirmed cases in the United States was 75,233.
In the same period, confirmed cases in Italy increased by 5,959. Meanwhile, in China, 214 more cases were confirmed.
The map also tracks total deaths and total recoveries.
Worldwide, 27,889 people have died of COVID-19 so far — that's 4,896 deaths since March 26, 618 of them in the United States.
Three COVID-19 related deaths have been reported in Idaho so far.
Currently, 131,854 recoveries have been reported worldwide.
---