Owl Café regulars surprise server with $500 tip
by
DEVIN WEEKS
Staff Writer
|
March 26, 2020 1:00 AM
HAYDEN — A server at the Owl Café in Hayden experienced an extraordinary moment of kindness on Sunday.
Customers Annie Parker has served every weekend for the past year surprised her with a $500 tip, written on a credit card receipt left discreetly upside down on the table.
"I was completely taken aback," said Parker, who has worked at the diner for more than four years.
She said they called to be sure the Owl was open before they came in. She was happy to hear from them following a quiet weekend of people staying home to self-quarantine.
"We had taken quite a hit in business," Parker said. "One of the gentlemen called and asked if we were still open, and I said, 'Yes! Please come in. We are open.'"
The gift came just before North Idaho bars and restaurants were ordered to shut down for two weeks because of COVID-19. With two teenagers at home, Parker, of Post Falls, can now rest a little easier being out of work for at least the next couple weeks.
As a server, she not only lives paycheck to paycheck but day to day on her tips.
"That $500 tip is going to take me a long way because I make $4 an hour," Parker said. "Unemployment for me is going to look different than it does for someone else."
Parker loves her Owl Café customers and is grateful for their big hearts. She said another couple brought her a big box of meat when she let them know she was struggling to find any in the grocery stores.
"I thought, 'That is so amazing,'" she said.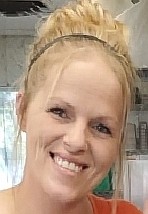 ---