Sheriff's Blotter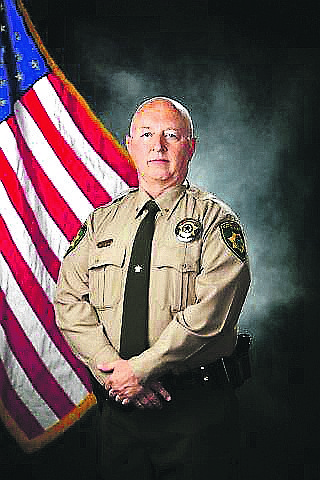 Notable calls of the day!
03-23-2020
• Deputies responded to W. Highway 53 for a suspicious. RP states she believes someone is "squatting" on the 80 acres next to her. RP said she hears generators and possibly someone cutting wood and possibly on her property as well. 20-11085
• Deputies responded to Main Street Saloon in Rathdrum for found property. The RP located several tools on the side of the road. 20-11103
• Deputies responded to for an unattended death. Nothing suspicious suspected. 20-11111
• Deputies responded to a family dispute at E. Coeur d'Alene Lake Drive. Someone called and said a son was kicked out of the room by his mother so the son proceeded to kick in the door. 20-11116
• Deputies responded to W. Lacey Ave for a psychological. A male was wandering the streets and having an argument with family at the residence. Deputies were able to locate the male and get him back to the residence. 20-11125
• Deputies assisted Bonner County at 655 Spirit Lake Cutoff with tracking a male with a handgun while being contacted reference stolen vehicle. KCSO Deputies and a K-9 were able to track the wanted subject and had him pinned in a tree. They confirmed he was armed with a handgun, and Bonner County Sheriff's Office requested we respond with our SWAT Team to assist in the apprehension. SWAT Team responded and safely apprehended the subject. 20-11128
• Deputies responded to N Ella Road for a residential alarm. Upon arrival an opened back door was located. Deputies cleared the residence and nothing appeared to be missing. 20-11123
• Deputies responded to Ramsgate Lane after a nine year old girl called requesting to be taken to a group home. It was determined that she was upset that her mother would not allow her to die her hair blue, so she ran away. The girl, was reunited with her mother, and after advising her of the consequences of running away, she reluctantly went home. 20-11166
• Deputies responded to Ridge for a suspicious after the female R/P called to report someone banging on her walls. While en route, Central Dispatch updated him that the banging was also coming from the ceiling and floors. The female also wanted to report suspicious cars, people, and dogs that had been seen in and around her neighborhood over the past several days. It appears the female is suffering from mental illness and the Deputies investigation was unfounded. 20-11186
• Deputies assisted ISP on a traffic stop at the Huetter Rest Stop after they pulled a male over. The suspect refused to comply with commands and was eventually tased. Deputies assisted with the apprehension, which was done without further incident.
• Several Deputies responded to I90 near MP 2 after Spokane County called requesting assistance with a pursuit that went into Idaho. Deputies found the vehicle first and took over the pursuit. Coordinating with ISP, they were able to set up spike strips near Highway 95, which were effective. Deputies attempted a PIT on the suspect vehicle as it took the 4th Street exit. The vehicle came to a stop in the gas station just off I90 on 3rd Street. The suspect was taken into custody for Felony Eluding and his felony warrants out of Spokane County. 20-11196
• Deputies responded to N. Brookside twice over night based on 52 year old male and 88 year old male drinking at a parents house and they couldn't get along. A CV Battery report was completed the first time and the second call was clear with call notes. 20-11201, 20-11204
• CDAPD had auto burgs in the area of 19th x Pennsylvania who took off on foot northeast from there. Deputies checked the Fernan and French Gulch area and found no suspects nor signs of any auto burglaries but they may come as it gets day light
---