Officer shot in Post Falls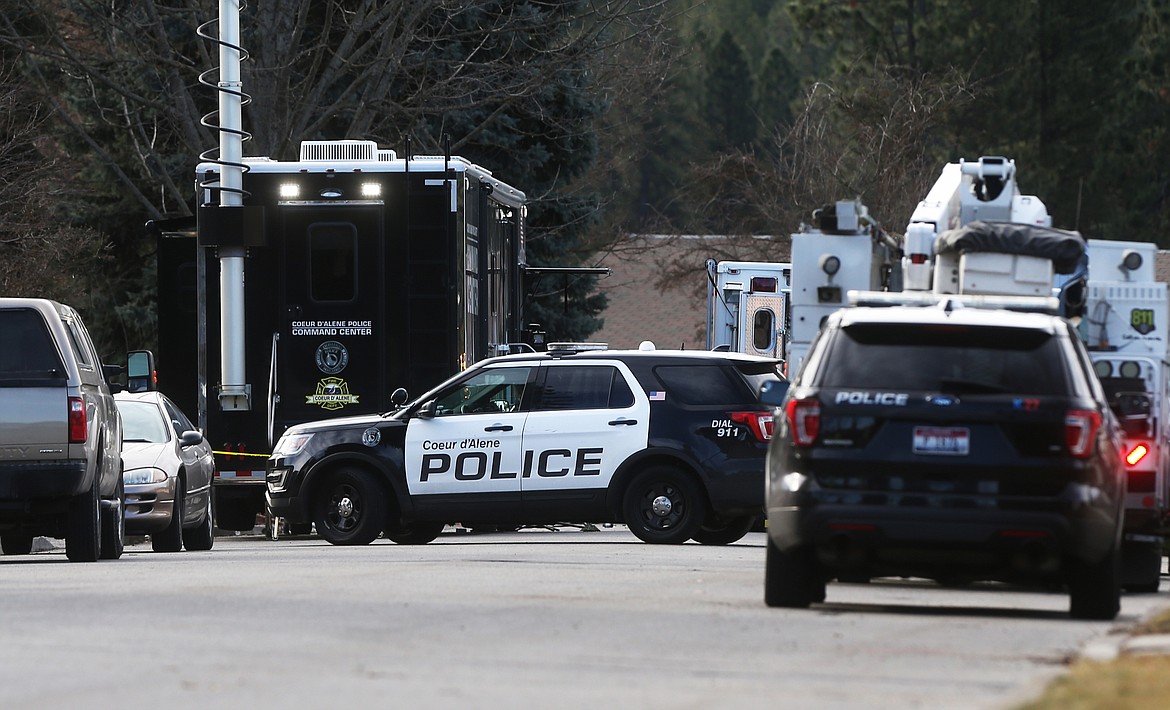 Police responded to Bentley Place Tuesday night in Post Falls after an officer was shot and wounded. The officer was serving a warrant and called for back up when the shooting occurred. Post Falls, Coeur d'Alene and Kootenai County law enforcement are still on scene at the residence. (LOREN BENOIT/Press)
Police from Post Falls, Coeur d'Alene and Kootenai County are still on scene at a residence at Bentley Place in Post Falls where a police sergeant was shot last night.
The sergeant, whose name was not released, was transported to Kootenai Health where he underwent surgery last night. The officer is in good condition.
"We're expecting a full recovery," Chief of Police Pat Knight said.
Newscasts have reported that the suspect, Thomas W. Boland, 53, who was wanted for failing to appear and obstructing police, and who was barricaded in a residence has died, but The Press has been unable to confirm the report.
Knight confirmed there was a dead person in the house, but police do not know if it is Boland.
Post Falls Police will have a press conference at 1 p.m. today at the department.
In the meantime Coeur d'Alene police have taken over the investigation of the shooting.
The Post Falls Police sergeant was shot Tuesday evening around 8:45 p.m. near First Avenue and Bentley Place while serving a warrant for Boland.
The sergeant called for cover units when the shooting occurred and a county-wide SWAT unit arrived at the scene, blocked off the area and attempted to find and arrest the suspect.

One occupant of the residence exited the house and spoke to Investigators, police said.
Police said an additional male was still in the house. After hours of giving
commands over the PA last night and early this morning, a dead male was believed to be inside the house.
Knight said because of the decrepitude of the residence, police have not entered.
"It's a safety precaution at this time," Knight said.
The investigation is still ongoing and the identity of the dead man has not been officially established, police said.
---