Judge must consider pending motions before ruling on summary judgment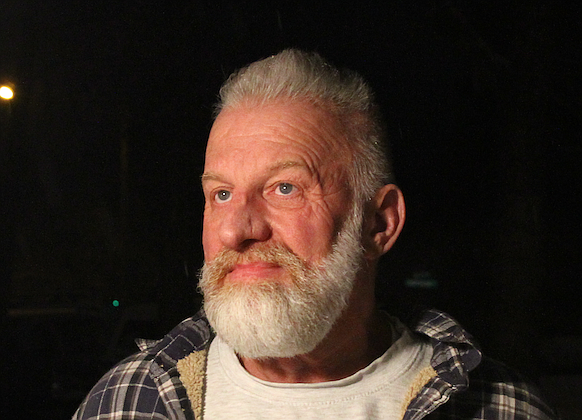 by
Ralph Bartholdt
Staff Writer
|
June 30, 2020 1:08 AM
Judge must consider pending motions before ruling on summary judgment
A 64-year-old Coeur d'Alene man who spent 10 years in prison on a marijuana conviction has asked a U.S. District judge in Coeur d'Alene to rule against the Kootenai County prosecutor, a Coeur d'Alene judge, Idaho State Police and several attorneys for allegedly using fraudulent evidence that kept him behind bars.
In his motion before U.S. District Judge David Nye, Wylie Hunter charges county prosecutors and Idaho State Police of repeatedly using fraudulent evidence to convict Hunter, and a Kootenai County District Court judge of denying exculpatory evidence during post conviction proceedings in Coeur d'Alene's First District Court.
Hunter's charge of fraud against the court alleges the judicial process that convicted him was contaminated because court officers continually perpetrated fraud.
If Nye rules in Hunter's favor granting the summary judgment, it would void the judgment of that court, and leave the individuals involved open for lawsuits.
Hunter's request for summary judgment was filed in February, and Nye extended the time that the parties could rebut the claims — usually 21 days.
Nye gave defendants an unlimited time to rebut Hunter's motion.
So far, more than 200 days have passed without any new court filings.
Hunter was arrested in 2007 for trafficking 75 pounds of marijuana after his Coeur d'Alene rental car was stopped by Idaho State Police in Hayden. He was incarcerated for a decade before his release three years ago.
Hunter's motion focuses on repeated requests by Hunter and his attorney to procure a DVD of the traffic stop that resulted in Hunter's arrest. Prosecutors initially offered to turn over the DVD as part of the discovery process, according to court records, then denied its existence.
Hunter claims the DVD would prove that ISP officers lied in court, and that new evidence which refuted ISP testimony and which Hunter asked to be admitted, was denied by First District Judge Lansing Haynes.
Hunter and his attorney, Stacia Hagerty, asked the court beginning in 2015 to order prosecutors to turn over the DVD via compel motions, but each time the issue was addressed prosecutors used sworn affidavits from state police, and a deputy attorney general to show the case file had been destroyed. State police procedures require felony case files to be kept indefinitely. The file later turned up in another case.
"The defendants … acted knowingly and willfully in an attempt to hinder the fact finder's fair adjudication of this case," according to the motion.
Hagerty, who represented Hunter in the post-conviction process, accused the court and its officers of mishandling Hunter's criminal case.
In a letter to a high-profile law firm in Wyoming, Hagerty spelled out a series of grievances aimed at the local judiciary.
"You won't believe the actions the state has taken in a year and half that I have been fighting this matter. I think there is real corruption behind it,"
Hagerty wrote to The Spence Law Firm in Jackson, Wyo., "I believe that, but for the misconduct of the state and the failures of prior defense attorneys, (My client) would have prevailed in his motion to suppress."
Nye said he must first consider 11 other pending motions in Hunter's case.
"The issues presented in the latter motions should be addressed before moving on to Hunter's Motion for Summary Judgment," Nye wrote.
He said that granting defendants extensions to respond to Hunter's motion would not prejudice Hunter.
"Defendants need not respond to Hunter's (motion) until further notice."
---