Leland R. 'Lee' Piumarta Leland R. 'Lee' Piumarta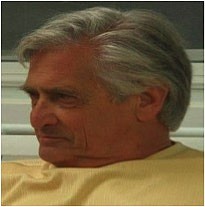 May 22, 1946 – May 29, 2020
Lee passed away the morning of May 29, 2020, after a brief and unexpected illness. He was born in Cupertino, Calif., to Gertrude and Louis Piumarta. On this day, they greeted him with open arms, along with wonderful friends who also passed before him. There was surely a celebration in Heaven on this day.
Lee grew up in California where he attended Cupertino grammar schools and graduated from Fremont High School in 1964. He was a three-sport athlete (football, basketball and track). He enjoyed his annual high school football reunions with his teammates, especially with his best friend of 70 years, Ron Edwards. Lee loved sports and forever followed his hometown teams — the San Francisco Giants and 49ers.
Lee retired from Pacific Bell in the early '90s when he moved with his family to Coeur d'Alene, Idaho. There he enjoyed boating and golfing with family and friends. Then life took him to Washington state and finally South Carolina, where the idea of warmer weather and golf lured him, along with being closer to his daughter and family.
He was also an avid traveler. He loved cruises and made his way through the Hawaiian Islands, the Caribbean, Mexico and the Panama Canal. He especially cherished his travels to Italy with family members such as his brother, Len; cousins and his daughter, Kristin to visit their family there.
He is survived by his three children, Ken (Cara) Piumarta of Portland, Ore., Joe Piumarta of Post Falls, Idaho, and Kristin (Garth) Miller of Richmond Hill, Ga.; along with his two "step" children, Brandon Caldwell of Coeur d'Alene and Tara (Patrick Shepler) Caldwell of Hayden, Idaho; as well as several grandchildren, Jonalyn, Anthony, Catania, Mia, Alexis, Aidan, Katie, Madigan, Brynnley and Jessie; as well as two great-grandchildren, August and Tony Jr. He also leaves behind his brother, Leonard (Mary) Piumarta of Sonoma, Calif.; two nieces, Jennifer and Lisa; as well as his girlfriend, Nina Kaupp.
Though you left us too soon, Lee, our memories will never die nor will our love. A celebration of life will take place at a later date, to be announced.
---