Robert D. Tysdal, 79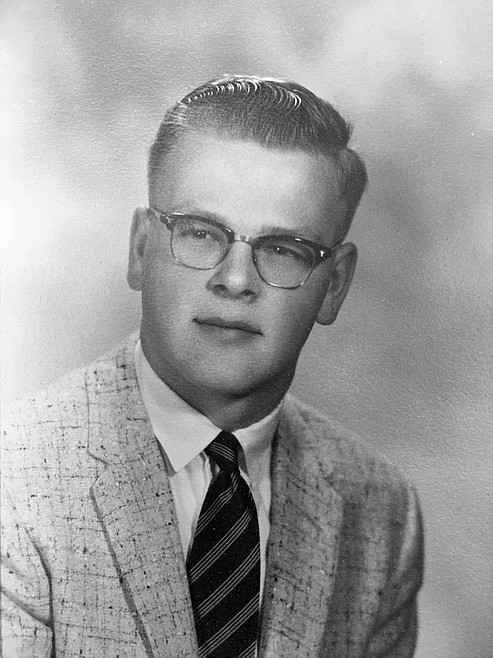 On Thursday, June 18, 2020, Robert D. Tysdal, 79, passed away peacefully in Coeur d'Alene, Idaho. Bob was born Aug. 17, 1940, in Lewistown, Mont., to Lloyd F. and Helen M. (Brown) Tysdal. He lived in several Oregon and Montana towns growing up and graduated high school in Dillon, Mont.
Bob joined the Navy as a communications technician and was stationed in Guam. After the Navy, Bob attended Western Montana College for a teaching degree. He taught in Hawthorne, Nev., and Wapato, Wash. before moving to St. Helens, Ore., to teach for 22 years.
Bob married Mavis Haarsager in 1971 and they raised a daughter and son in St. Helens. In 2004, Bob and Mavis moved to Coeur d'Alene to be near their son.
Bob loved to spend time on the water fishing and sailing. Most vacations involved fishing of some kind and camping throughout the Pacific Northwest. He was also a private pilot and a ham radio operator; call sign K7AZF.
Bob was preceded in death by his father, Lloyd, and his mother, Helen.
Bob is survived by his wife, Mavis; his children, Laurie (Karl) Hulse and David (Beth) Tysdal; his grandchildren, Nora, Lachlan and Oliver Hulse; his sister, Barbara Pedersen, and his brother, Russell (Connie) Tysdal.
A family service was held at Yates Funeral Home in Coeur d'Alene on June 22, 2020. Interment was at Riverview Cemetery with military honors. On-line registry and condolences may be found at www.yatesfuneralhomes.com.
---