'Home of the Whopper' to open on Ramsey Road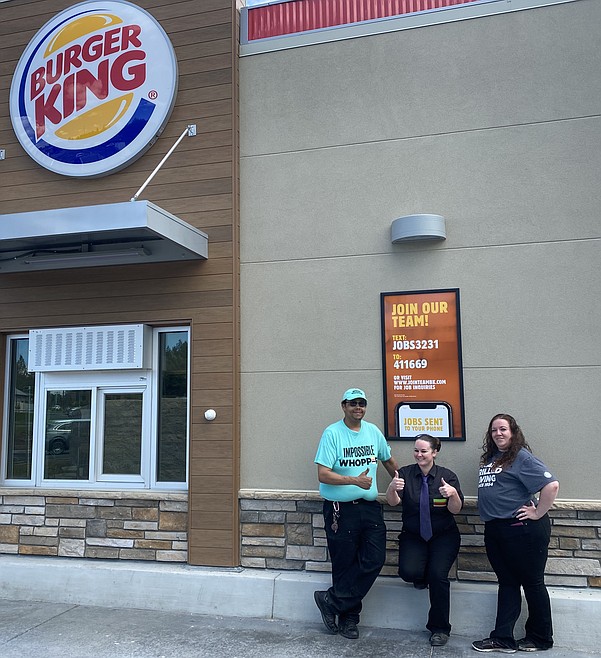 Misty Manley, store manager; David Peña, assistant manager; and Amber Snider, assistant manager, pose outside the new Burger King at 3827 N. Ramsey Road. It will open soon.
Courtesy photo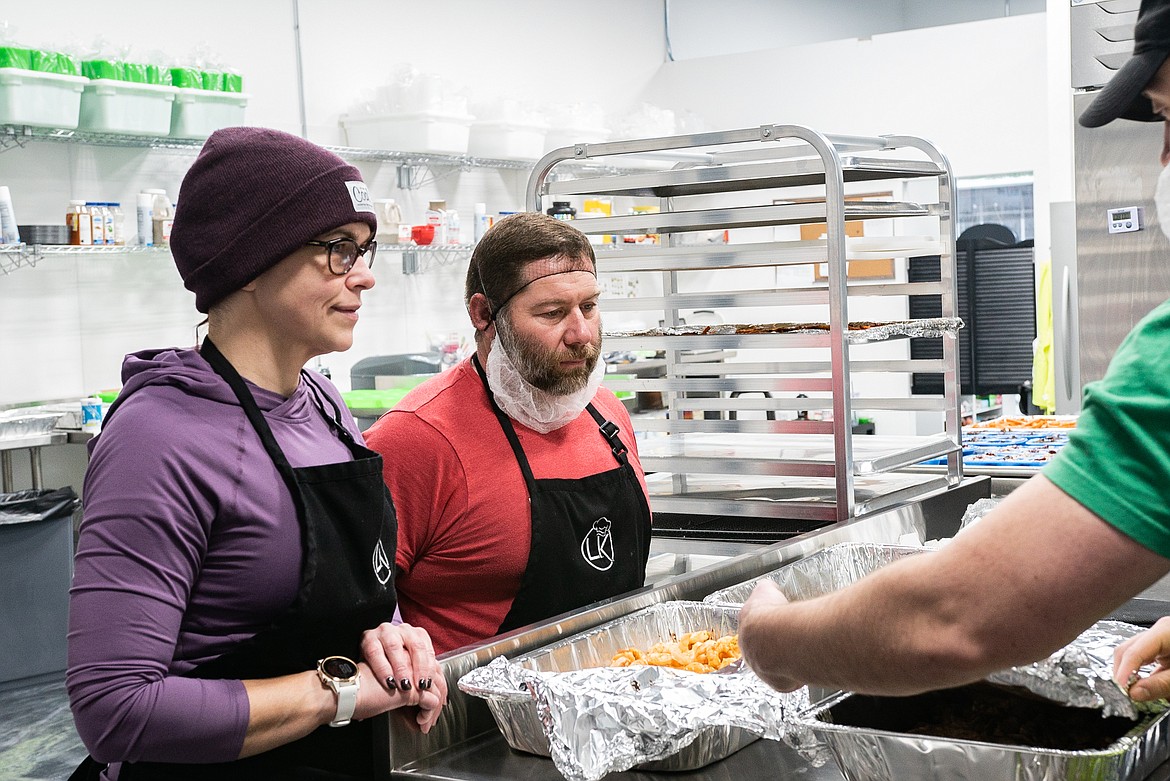 Courtesy photo Lean Kitchen, a meal preparation business, will open June 29 at 2632 N. Government Way.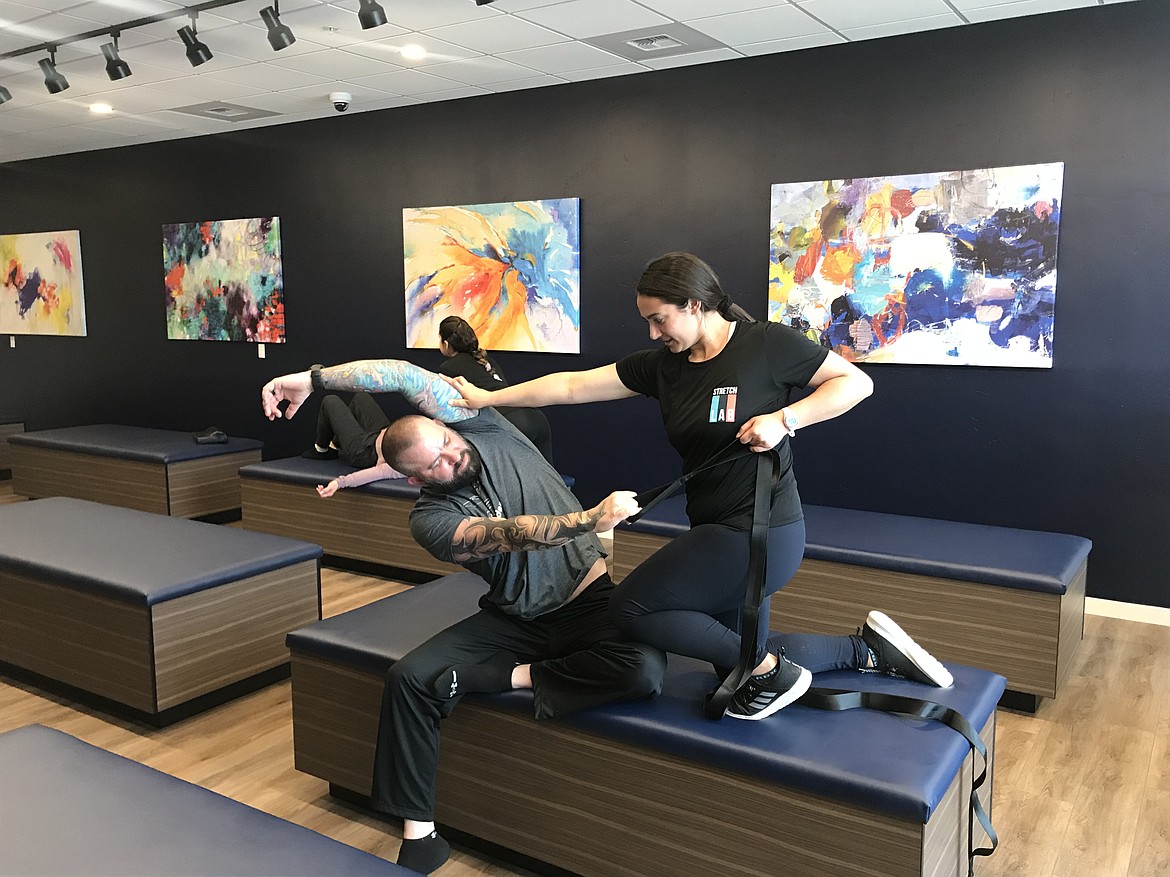 Courtesy photo StretchLab Coeur d'Alene is open at Suite 101 of The Northern Complex (northwest corner of Ramsey Road and Hanley Avenue).
Previous
Next
Lean Kitchen Co. opens June 29 StretchLab opens in The Northern complex Post Falls Nissan joins CdA Nissan Now the Tidbits
With 66 seats for eat-in, take-out, delivery and a double drive-through, Burger King will open soon at 3827 N. Ramsey Road.
The world's second biggest fast-food chain outlet will be open 7 a.m. to 11 p.m. daily in Coeur d'Alene, with Gabe Young, owner, and Misty Manley, manager.
Burger King began in 1953 in Jacksonville, Fla., and has about 18,000 outlets. McDonald's has 37,320.
In Coeur d'Alene phone 208-462-0400. Check www.BK.com.
A meal preparation business that offers chef-driven meals that are fresh, healthy and convenient for pickup or delivery, Lean Kitchen will open June 29 at 2632 N. Government Way.
Options include all meals, snacks and desserts from a menu that varies weekly, with never-frozen ingredients and no added preservatives. Also available are nutritional supplements, vitamins and CBD products to help with health and fitness goals.
Hours are 10 a.m. to 6 p.m. Monday through Saturday and 10 to 4 p.m. Sunday. Key people are owners Kelly and Anthony Fobia, and Hayden Solomon, head chef and manager. The company headquarters is in St. Louis, Mo.
Phone 208-930-0977. Check www.leankitchenco.com/cda.
With professional assisted one-on-one and group stretching, StretchLab Coeur d'Alene opened at Suite 101 of The Northern Complex at 2007 Tea Olive Lane (northwest of Ramsey Road and Hanley Avenue).
Seeking to increase flexibility and mobility and to improve recovery, the flexologists utilize technology to create personalized stretching routines to improve body movement patterns for all ages and fitness abilities.
Open mornings and evenings Monday through Saturday, Gina Iovenitti is assisted by Melissa Fee. Owners are Jaimee and Grant Cox.
Phone 208-625-8004. Check www.stretchlab.com.
The vehicle dealership of Post Falls Nissan has joined Coeur d'Alene Nissan at 4301 N. Crown Ave. (just north of Super 1 Foods on the northeast side of U.S. 95 and Kathleen Avenue).
Hours are 8 a.m. to 7 p.m. Monday through Saturday and 11 a.m. to 5 p.m. Sunday. Phone 208-618-5005. Check www.cdanissan.com.
• New York Pizza Dept. (NYPD) will be in the Tedder Business Center at Riverbend Commerce Park west of Post Falls.
• Bear Paw Cookies will be coming where Shenanigan's has been downtown.
• Ricardo's Baja Tacos will be at 801 W. Seltice in Post Falls.
• Wilder Coffee Roasters and Inland Candle Co. will be at 211 E. Lakeside downtown.
• Sweet Treats Frozen Yogurt will be at 3276 W. Prairie.
• Izzy's Comfort Kitchen will be where 10-6 Eatery was at 726 N. Fourth St.
• Atlas Building Group will have a new office in Riverstone.
• P1FCU, Auto Zone and a gas station-convenience store are all coming into Athol.
• A new UPS distribution center is under construction at 192 N. Beck Road in Post Falls.
• The Rokko's teriyaki eatery has left Riverstone and will be where San Francisco Sourdough was downtown.
• Solder & Stone Jewelry is moving in Hayden.
• A new commercial building is under construction at 6040 Government Way.
• Edward Jones Investments will have a new office in Hayden.
• 108 North is under construction connected to the Moose Lounge downtown.
• A "Coming Soon" sign is with an "India House" sign at 740 N. Cecil Road in Post Falls.
• Watch for Sherman Food Court coming at 1902 E. Sherman Ave.
• Something new is going into 413 Sherman beside the Art Spirit Gallery.
• A 32 Below Frozen Yogurt, Lunchbox Wax and Mangia Wood-Fired Pizza will be in The Northern complex northwest of the Ramsey Road-Hanley Ave. intersection.
• Trademark Mechanical is building a new place in Hayden.
• Aqua Gem Jewelry will open in CostCo Plaza.
• Sweet Pea Imagery and Baby Boutique will open soon in Riverbend Commerce Park (Post Falls).
• A new Carl's Jr. is under construction in the former Burger King location on Appleway.
• A new Roger's Ice Cream & Burgers is under construction on Government Way behind Wells Fargo Bank on Appleway.
• The new Hardwick Hardware is under construction at 3820 E. Mullan in Post Falls.
• CdA Acupuncture & Holistic Healing is opening at 810 Sherman Ave.
• The Wine House is coming into 1621 Sherman.
• A Chase Bank is being built in front of Tractor Supply on Neider Avenue.
• A Starbucks Coffee building is under construction kitty-corner from the Kroc at Ramsey and Maria.
• Giorgi's Restaurant will be where Roger's Ice Cream & Burgers was on Neider Avenue.
• Mark your calendars for July 5, Tubbs Hill Clean-Up Day (after July 4) from 8 a.m. to noon. Litter bags and coffee and snacks will be provided.
• Contact Nils Rosdahl at nrosdahl@cdapress.com.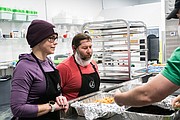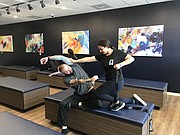 ---