Helen Barclay, 100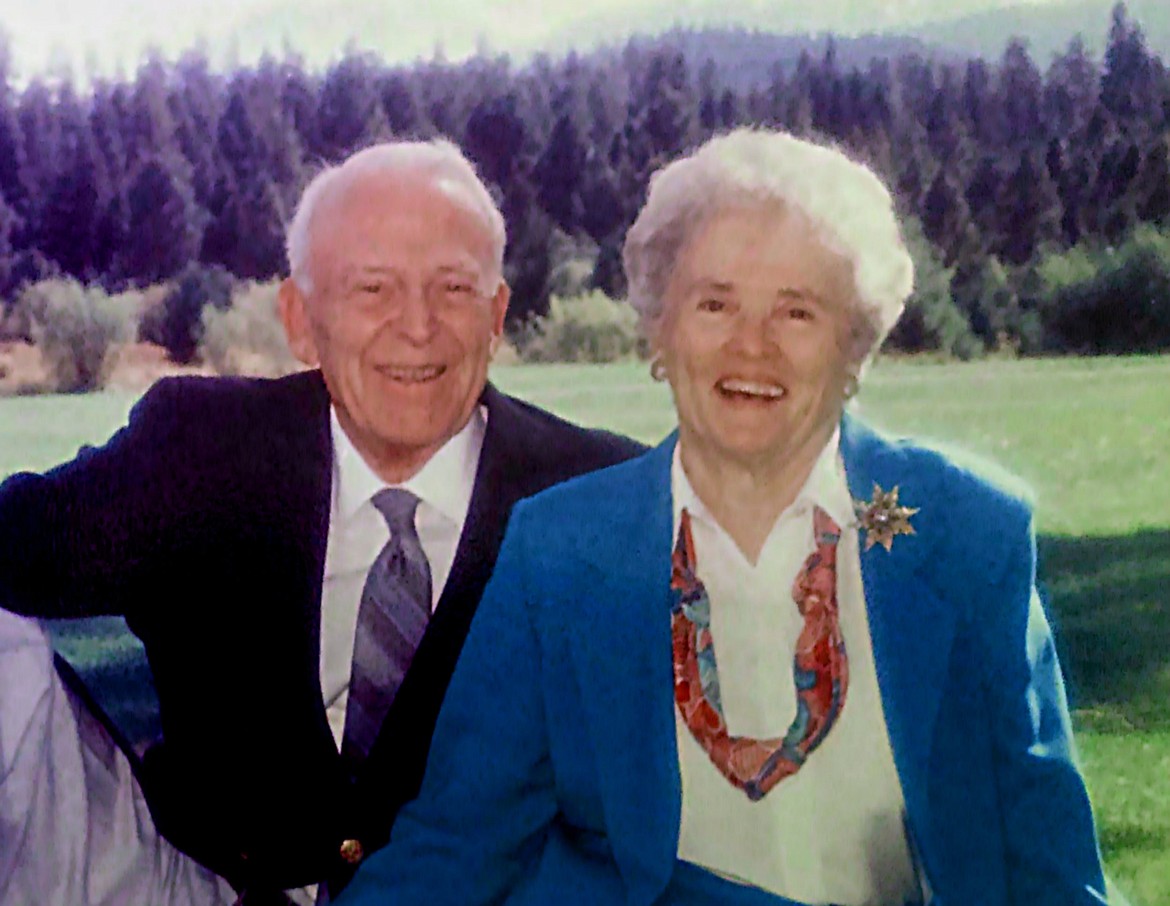 Helen Barclay was born April 26, 1920, in Tacoma, Wash., to Harry Eugene and Viva Emmons. She passed away on June 2, 2020, in Mercer Island, Wash.
She grew up in Tacoma with three sisters: Sue Brady, Eleanor Maccoby and Joan Taylor, and graduated from Stadium High School. She then attended the University of Washington, where she graduated Phi Beta Kappa with a Bachelor of Arts degree in drama and public speaking.
It was also at the UW where she met C.G. "Ged" Barclay, who was the love of her life and her husband for 67 years. They lived most of their adult lives in Coeur d'Alene and Hayden Lake, and after Ged died in 2010, she moved to western Washington to be closer to family. During their marriage, they celebrated the births of their children Scott, Barbara and Steve.
After raising her children, Helen began working as a secretary at North Idaho College, where she became an instructor in communications and public speaking.
Helen was always involved in music, whether it was playing her piano or singing, both in church choir and with the Coeur d'Alene Sweet Adelines. She was an avid reader, a skilled knitter and she enjoyed golf. As an active member of P.E.O. and through her involvement with Job's Daughters, Helen was a beloved friend, mentor and music director for many different people in her longtime home.
Helen is survived by her sister, Joan; her sons Scott (Susan) and Steve (Leslie); daughter, Barbara; as well as her granddaughters Abigail, Alice and Gedney; and one great-granddaughter, Nina Rose. Sisters Sue and Eleanor predeceased her. Helen lived 10 years following her husband's death, and although she missed him every day, she strove to remain a positive and pleasant presence to everyone around her.
The family would like to thank the staff at Island House Assisted Living for their loving care of Helen. A celebration of life will be held at a later date. In lieu of flowers, please donate in Helen's memory to the Orcas Island Foundation at 350 Indralaya Road., Eastsound, WA 98245, or online at www.indralaya.org/get-involved/donations/.
---