Norris tops sheriff's race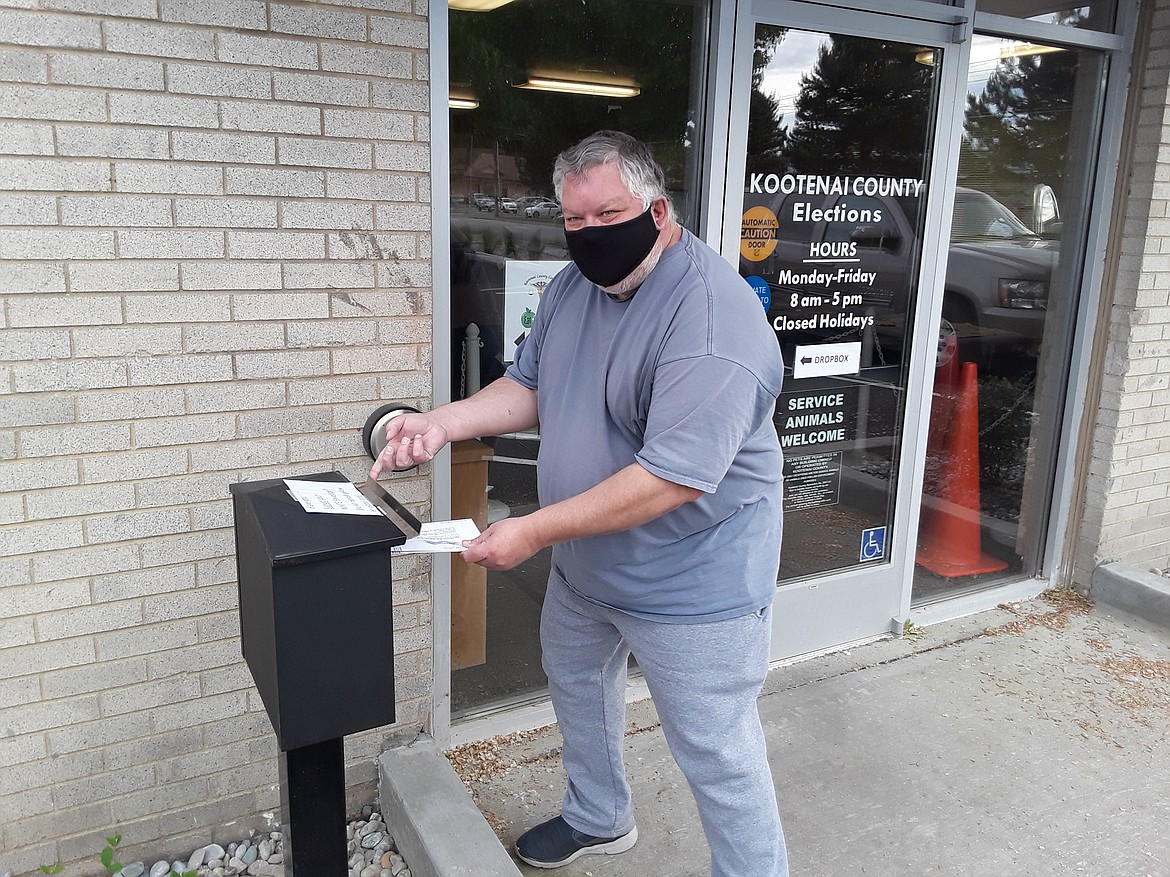 Andreas Braunlich cast his vote outside the Kootenai County Elections Office on Third Street in Coeur d'Alene Tuesday evening. His vote was of 32,800 cast in this year's all-absentee primary. (CRAIG NORTHRUP/Press)
Kootenai County Clerk Jim Brannon looks on as his staff processes in-bound votes Tuesday afternoon. The Elections Office counted 32,800 votes in total after sending out more than 42,000 ballots to citizens across Kootenai County. (CRAIG NORTHRUP/Press)
Previous
Next
by
CRAIG NORTHRUP
Staff Writer
|
June 3, 2020 1:15 AM
Fillios holds off Delavan
A long and often-contentious sheriff's race for the Republican primary ended Tuesday with Bob Norris coming out on top.
"It's been a great journey, and I've met a lot of great people along the way," Norris said. "From the beginning, I've done this for the community and the organization. But I've had people tell me this is the most volatile race they've ever seen in Kootenai County. And it has been. I've had fake websites made against me. I've had people pretending to be me. I've had people accuse me of tax evasion. I've had people accuse me of committing crimes: all of it debunked. So it was a long journey to Election Day."
Norris won the four-way race with 9,931 votes, 44.2 percent. He said his next step is to install a transition team and reaching out to employees in the Sheriff's Office and gain a consensus to shape its future. One of those employees, Capt. Kim Edmondson, came in second with 6,011 votes, 26.8 percent.
"I'm really proud of the campaign that we've run," she said. "It's been above board, and we've stayed out of the negative fray, and I look forward to continuing that positive approach tomorrow."
Edmondson said that she's looking forward to working with Norris to heal divisions within the Sheriff's Office.
"I'm certainly not going to be a barrier to someone else who comes in," she said. "That's always been a message of mine."
Richard Whitehead received 4,192 votes, 18.7 percent. John Grimm came in fourth with just over 10 percent.
While one Kootenai County Commissioner race was a landslide, another was razor-thin.
Incumbent Bill Brooks got 9,198 votes, 42 percent, and handily won his three-way race against challengers Nick Henderson (32 percent) and Dave Stewart (25.5 percent).
But the District 2 Commissioner race was excruciatingly close: In that three-way race, incumbent Chris Fillios received 7,694 votes, 35.7 percent, and edged challenger Greg Delavan, 7,621 votes, by only 73 votes. Elizabeth Jacobsen wasn't far behind with 6,214 votes, 28.8 percent.
In Legislative District 2, Steve Vick went unopposed in his re-election campaign for the Republican nomination State Senate. Rep. Vito Barbieri handily beat challenger Russ McLain 75-24 to keep his bid in the party. Doug Okuniewicz fended off Tim Kastning by 519 votes, winning 52-47.
Peter Riggs won a three-way race for the Republican's District 3's State Senate bid, beating Marc Eberlein and Alex Barron with 41.7 percent of the vote. Barron said the election was a great experience that in no way diminishes his determination to help conservative causes.
"I am honored to be considered by Kootenai County neighbors to represent them in the state Senate," he said. "I really enjoyed meeting many great people who believe in expanding freedom and economic opportunity."
On the federal level, Paulette Jordan beat Jim Vandermaas both locally and district-wide for the Democratic nomination for U.S. Senate. Jordan will take on Sen. Jim Risch in November. Democrat Rudy Soto beat Staniela Nikolova for the right to take on incumbent Rep. Russ Fulcher, who soundly beat challenger Nicholas Jones 81 to 18 percent to keep the Republican nomination.
Party candidates weren't the only decisions voters made in the primary election.
In a pair of advisory votes, citizens overwhelmingly said no to the prison release facility, 78 to 21 percent. They also voiced their support for urban renewal districts by a percentage of 57 to 42.
This year's primary became an election that wouldn't end. Despite a pandemic that turned the election into an all-absentee vote, a record number of ballots mailed to area citizens, a lawsuit to extend the timeline to request ballots and an 11th-hour delay to process Tuesday's last-minute votes, the Kootenai County clerk estimated the Elections Office had received and processed 32,800 absentee ballots.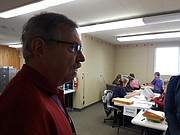 ---