Idaho gas prices up another eight cents in a week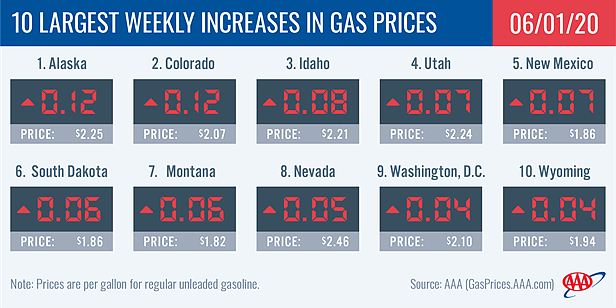 BOISE – Although the national average for gas prices moved just a penny in the last week, things have been much more volatile for Idaho and its Rocky Mountain neighbors.
Gem State pump prices went up another eight cents this week – the third-largest increase in the country.
All five states in the Rockies region (Colorado = +12 cents, Idaho = +8 cents, Utah = +7 cents, Montana = +6 cents, Wyoming = +4 cents) made the top ten list for the biggest price hikes this week. Today's U.S. average is $1.98 for a gallon of regular fuel, which is 20 cents more than a month ago, but 84 cents less than a year ago. In Idaho, the current price is $2.21, which is 29 cents more than a month ago, but 98 cents less than a year ago.
After several weeks out of the top ten, Idaho is now ranked 10th in the country for most expensive gas prices. Hawaiian motorists are paying the most today at $3.18 per gallon, while the cheapest fuel can be found in Mississippi for $1.58 per gallon.
---